A not-for-profit that helps adults with developmental or intellectual disabilities live in homes of their own is planning to develop a $12 million pocket neighborhood on one of three sites in Whitestown.
Tom Easterday, president of Independent Living for Adults with Developmental/Intellectual Disabilities Inc., or ILADD, said the neighborhood, called Crossbridge Point, would contain homes for 40 to 60 adults with or without intellectual or developmental disabilities.
Easterday said he expects to choose a site within two miles of the Whitestown business district and start construction within the next six to nine months. If everything goes smoothly, the organization hopes to open the community in 2023.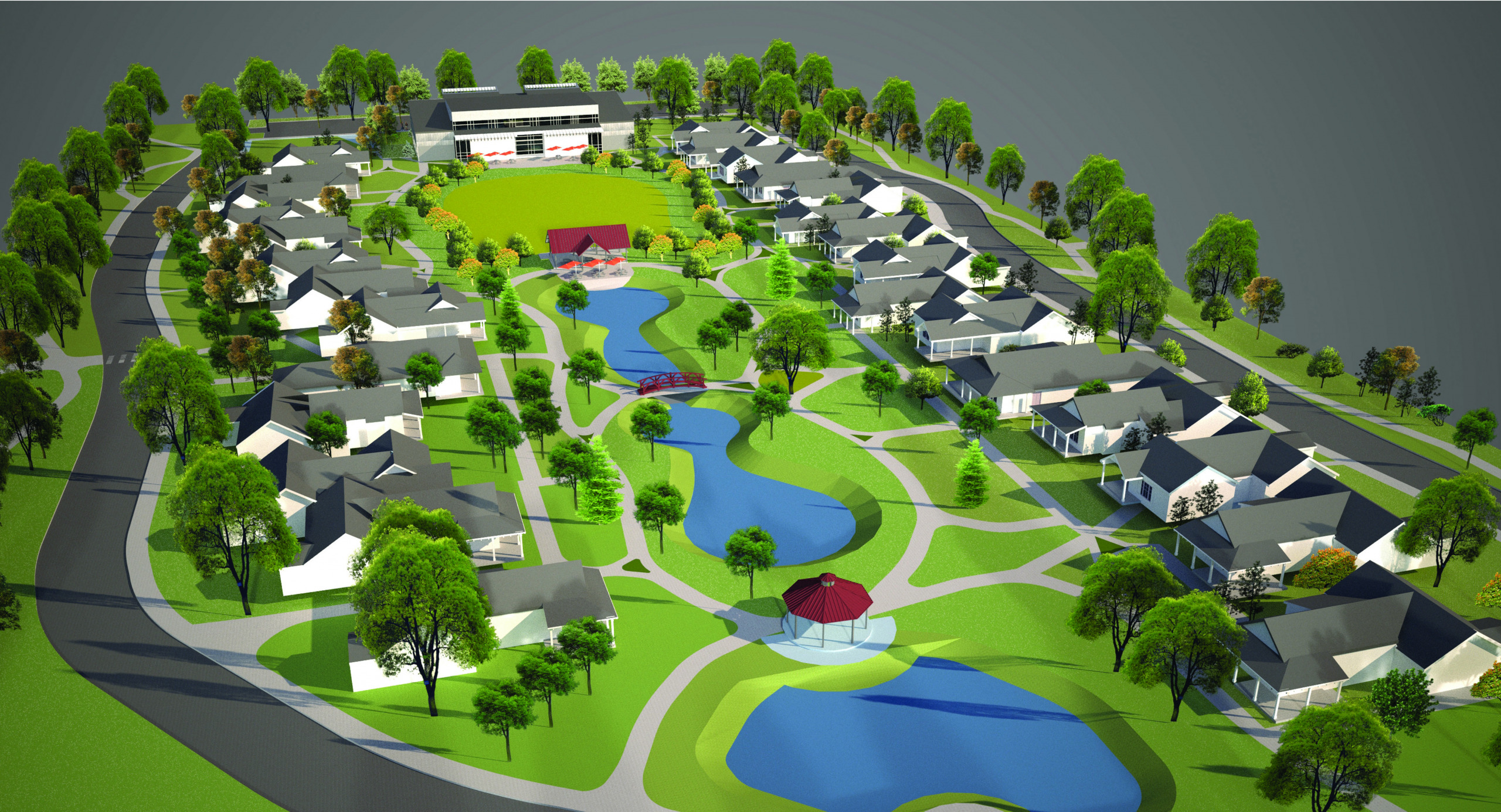 The not-for-profit responded to Whitestown's request for proposals for a roughly 15-acre parcel south of Traders Point Christian Academy as part of the Maurer Commons project. The town has not yet chosen the developer for that project.
Easterday, a former senior executive vice president of Subaru of Indiana Automotive Inc. and father to an adult son with an intellectual disability, said 67% of the more than 45,000 adults with intellectual or developmental disabilities in the state are without independent housing.
"Most are still living in their family home often due to a lack of safe, affordable and supportive residential options," Easterday said in written comments. "ILADD is committed to addressing this housing gap with a replicable community model as well as providing more and varied enrichment programs and social options for adults with (intellectual and development disabilities) in central Indiana."
ILADD was founded in 2019 to provide housing, enrichment and social options for neurodiverse adults.
The not-for-profit has not yet determined the total number of homes in the proposed project, but the final product could feature single-family homes, duplexes and triplexes with a mix of one-, two- and three-bedroom floor plans. Early plans show the single-story homes will range in size from 1,000 square feet to 1,800 square feet.
The homes have been designed with a living room, dining area, pantry, coat closet, laundry closet, full kitchen and a front porch or deck. They also include a number of accessibility features, including wide entrances and handrails.
The homes will also be equipped with smart home technology that connects the resident with remote support staff and also safeguards against fire, flooding and intruders.
ILADD's intent for the cluster of compact homes is to provide an affordable and walkable community, one with a 12,000-square-foot community center for specialized and general recreation, events, meetings, health and wellness activities, and cultural and educational programs.
In addition to classes that explore vocational opportunities, cultural events and academic interests, ILADD will announce new programming opportunities and resources in the community next year.
Please enable JavaScript to view this content.