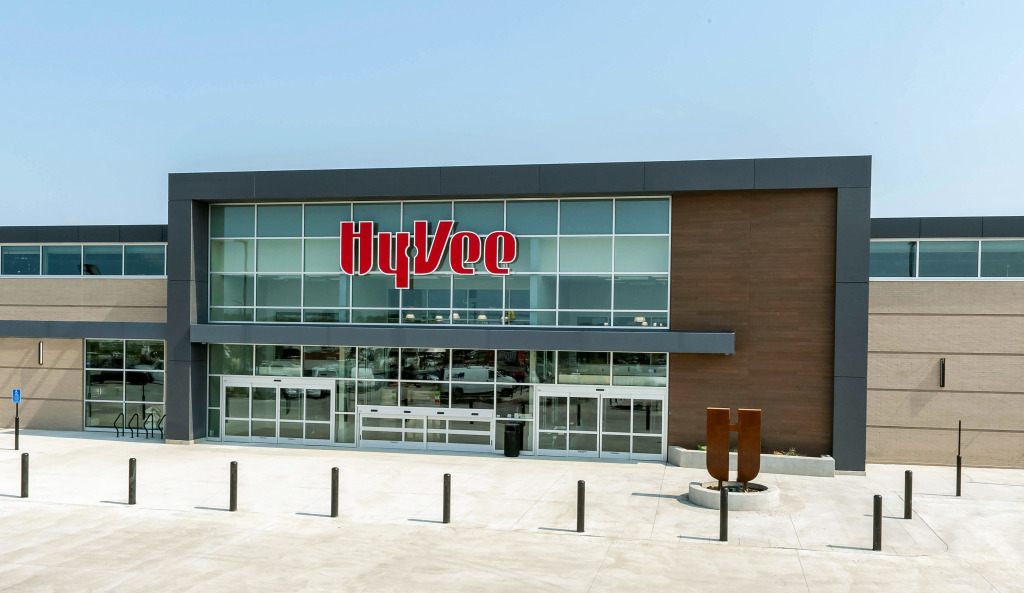 The Hy-Vee grocery chain wants to build a 150,000-square-foot store in Zionsville, which would be the first Indiana location for the Iowa-based company that presently operates in eight states.
Hy-Vee announced Tuesday plans to secure about 26 acres of land at the southwest corner of Whitestown Parkway and S. County Road 700 E. in Zionsville. The site is east of a Lowe's home improvement store.
According to the company, Hy-Vee is "working through its due diligence" in finalizing plans for the undeveloped land.
For comparison, the size of the Hy-Vee store would be 50,000 square feet smaller than the Meijer store that opened in 2016 near the intersection of 56th Street and Keystone Avenue in Indianapolis.
"We are excited that Hy-Vee has chosen Zionsville as a location to put down new roots," Zionsville Mayor Emily Styron said in a prepared statement. "With their commitment to quality of service, variety of products, selection of healthy food and an in-store pharmacy, Hy-Vee will benefit Zionsville residents, our neighboring communities and visitors. We are grateful for the collaboration with the Hy-Vee team and welcome them to town."
An employee-owned corporation based in West Des Moines, Iowa, Hy-Vee has more than 285 retail stores with sales of more than $12 billion annually.
Hy-Vee recently announced its interest in expanding to Indiana, Kentucky, Tennessee and Alabama.
Please enable JavaScript to view this content.