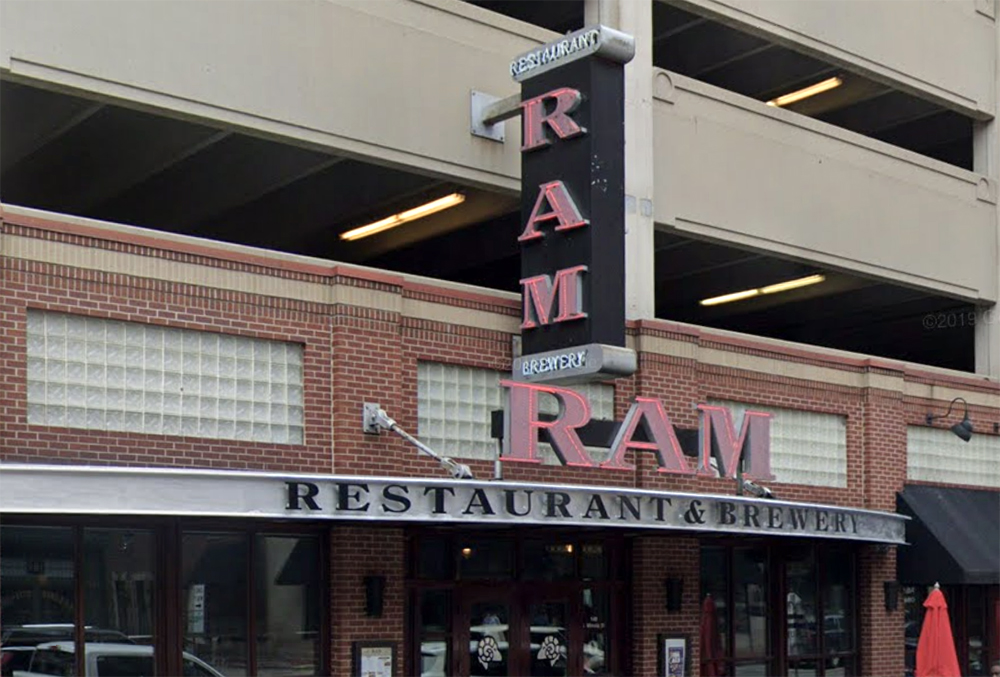 A small-but-growing brewpub chain based in Louisville plans to take over the former Ram Restaurant & Brewery location in downtown Indianapolis, making its first foray outside Kentucky.
Goodwood Brewing & Spirits on Monday announced plans to take over the space at 140 S. Illinois St., which the Ram has occupied for more than two decades. Goodwood hopes to open the new restaurant July 5.
It will be the fourth location for Goodwood, which has a brewery and a taproom that serves food in Louisville and brewpubs in Lexington and Frankfort.
"Goodwood is excited to be expanding to Indiana's capital city," CEO Ted Mitzlaff said in a written announcement. "Indianapolis is a great community with a vibrant craft beer scene. Located in the heart of downtown, we will cater to locals, sports fans, tourists and conventioneers. We offer lunch and dinner, an excellent spot for sports viewing and a variety of craft beer and spirits."
The Ram opened its downtown location in 1999 as one of the city's first craft breweries. The sizable space (capacity 300) on the ground floor of a parking garage was originally occupied by Planet Hollywood, which lasted only two years before closing.
Up until a few years ago, Lakewood, Washington-based Ram Restaurant Group operated roughly 30 restaurants nationally, including about 20 Ram locations in Washington, Oregon, Idaho, Illinois, Ohio and Indiana.
But the chain closed its 13-year-old location in Fishers in 2018 and then failed to reopen several other locations that were shut down at the beginning of the pandemic, including the downtown Indianapolis operation. Its website lists 13 remaining locations in Idaho, Washington and Oregon.
Goodwood traces its roots to 2005, when it began making craft beer in Louisville under the name Bluegrass Brewing Co. It rebranded as Goodwood in 2015 and opened its Louisville taproom. The company added bourbon and rye to its portfolio in 2019.
Its brewpub menu includes chicken and waffles, Buffalo cauliflower and bourbon-brined pork chops. It also makes its own craft-beer-infused sauces. The operators plan to offer a weekend brunch in Indianapolis.
The downtown site will feature a patio for outdoor dining, a private rental space and a 10-barrel brewery system.
Goodwood beer is sold in Kentucky, Indiana, Alabama, Virginia, Tennessee, South Carolina, Illinois, Missouri, Oklahoma, Florida, and Texas. Goodwood spirits are sold in Indiana, Kentucky, Tennessee and Texas.
Please enable JavaScript to view this content.