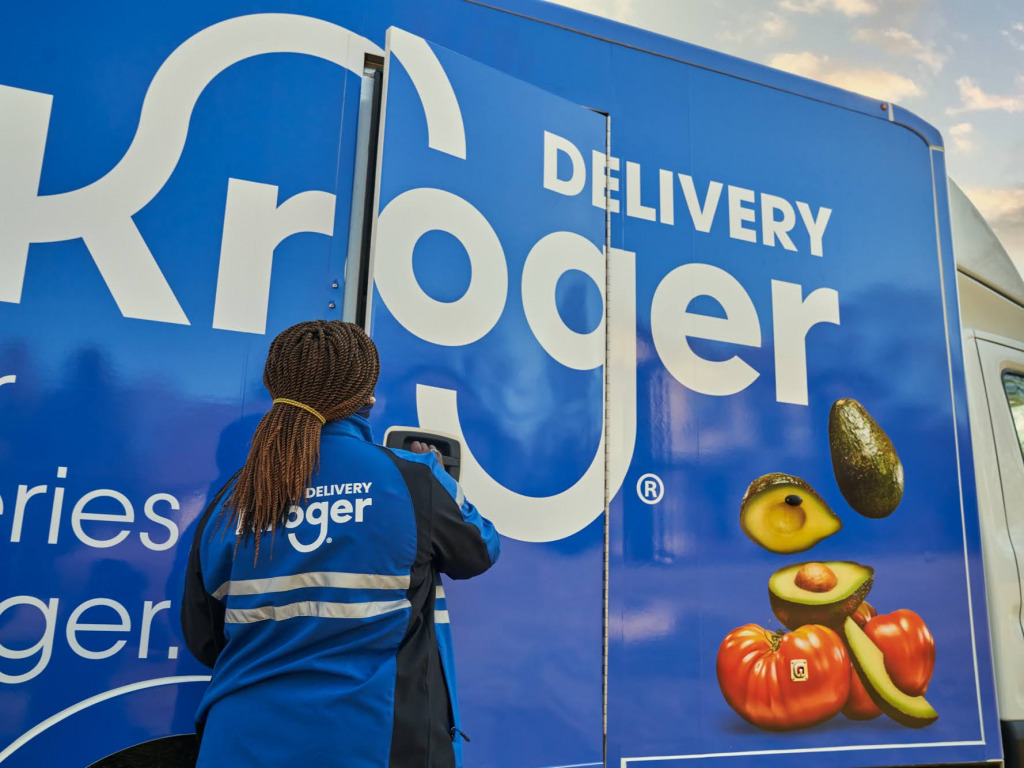 Grocery chain Kroger is looking for local drivers, following the opening earlier this month of an east-side fulfillment center to facilitate home delivery in Indianapolis and Richmond.
The opening of the center has allowed the nation's largest grocery chain to launch its new Kroger Delivery service in Indianapolis
Initial staffing at the 48,000-square-foot building at 9222 E. 33rd St. includes 10 workers inside and 55 drivers who will deliver items to shoppers in 30 central Indiana ZIP codes. Starting wages for drivers is $19 per hour.
Eric Halvorson, manager of corporate affairs for Kroger's Central Division, said the company hopes to expand the roster of drivers to 70 by Jan. 1. The eventual, full-strength potential for the Kroger Delivery initiative in Indianapolis is 150 drivers, Halvorson said.
For customers, delivery fees vary and do not require a tip. Factors in pricing include lead time of an order, the requested time of delivery, route optimization and a customer's loyalty.
Customers place orders via Kroger.com or the Kroger app.
Kroger's fulfillment network debuted in March, when a $55 million automated warehouse opened in suburban Cincinnati.
The company partnered with Ocado, a United Kingdom-based online grocery solutions and logistics business, to develop Kroger Delivery.
Although Halvorson said Kroger's work with Ocado began before March 2020, he acknowledged the pandemic's role in growing an e-commerce business.
"The demand is up dramatically because of the pandemic," he said. "The timing has given this option a definite boost in public awareness and interest."
The fulfillment center on 33rd Street formerly was Indianapolis headquarters for Peapod, the grocery delivery pioneer that ceased operations in the Midwest in February 2020. At the time, 15 people worked at Peapod's Indianapolis site.
To apply for a driving job, visit thekrogerco.com/careers.
Please enable JavaScript to view this content.