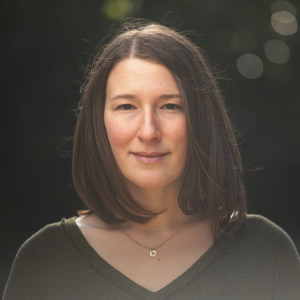 High Alpha on Wednesday announced the launch of its first portfolio company of the year.
Luma, which makes and markets software that helps companies with the interview and hiring process, will be headquartered in the Bottleworks District downtown and is led by co-founder and CEO Grace Tyson—a former sales leader at San Francisco-based Chorus.ai, which bills itself as a conversation intelligence platform.
Tyson is joined by co-founder and Chief Technology Officer Mark Clerkin, who previously served as vice president of data science at High Alpha and as a quantitative trader—using mathematical models and machine learning algorithms to identify trading opportunities for buying and selling securities—for over a decade.
The start of Luma comes on the heels of a record-breaking year for High Alpha, which announced the creation of 10 startups in 2020. High Alpha officials told IBJ late last year it still has several companies that have been incorporated but are operating in stealth mode.
High Alpha has high hopes for Luma, which has nine full-time employees and plans to double its staff size this year.
Luma helps recruiters, hiring managers and other selection team members at each step of the interview process, gathering video and data from every interview. The platform guides interviewers in real-time, creates highlight reels of every interview, and simplifies collaboration and ongoing coaching for team members. Tyson said Luma's software is designed to run a fair, objective interviewing and hiring process.
Luma has built integrations with Zoom, Calendly, Greenhouse and other software platforms to fit inside a company's existing hiring practices. Nearly 2,000 interviews have been conducted on the Luma platform by early customers, including San Francisco-based recruiting firm Terminal.io and Boston-based Wistia.
"At Wistia, we are interviewing at a faster volume than ever before. Luma is a huge opportunity for us to be completely confident about the fairness and effectiveness of our assessments," Taylor Roa, manager of talent acquisition at Wistia, said in a written statement. "It is an invaluable tool for coaching, developing and supporting our newer interviewers on the team."
Luma thus far has been funded by High Alpha, but company officials said they plan to raise a round of capital later this year.
Please enable JavaScript to view this content.