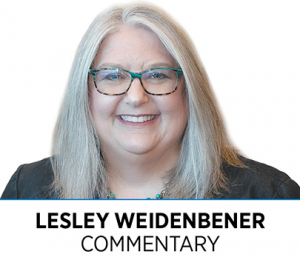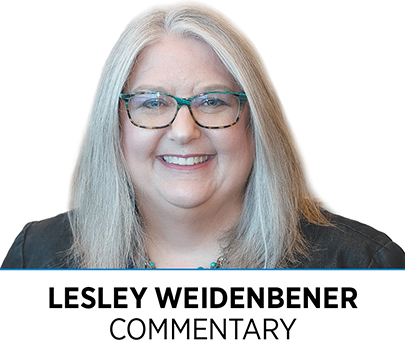 I'm listening to what I think will be a life-changing book called "Think Again: The Power of Knowing What You Don't Know" by Adam Grant, an organizational psychologist at The Wharton School at the University of Pennsylvania.
It's about developing skills that help you open your mind to the idea that you might be wrong (about an opinion, an action, a belief or an argument) and then using a scientific approach in determining what might be right. Of course, Grant writes, you should resist being too confident in that new opinion as well and remain flexible enough to consider new evidence and arguments that could change your mind again.
The concept isn't a foreign one to me. More than two decades covering government, politics and policy led me to believe that few decisions or issues are black and white. I'm all kinds of shades of gray about most things.
But despite a career focused on finding facts and weighing evidence as I write and edit stories, the book has helped me see that in many ways I can also be somewhat rigid or defensive, especially when someone (it could be one of our reporters or a reader or my boss—or my husband) challenges the decisions I've made or the way I'm approaching a problem or program.
This is a long way of introducing a couple of changes we're making in IBJ's Fast 25 program, which recognizes private companies in central Indiana that are growing quickly. It's a list based on revenue measured over a two-year period.
Since well before I came to IBJ in 2015, the rules required that Fast 25 companies be "independent" and local, which we interpreted to mean that the firm was majority owned by someone local. That could be a founder or it could be investors—as long as most of the company was owned by folks in central Indiana.
So last year, I was confident in a decision our list researcher and I made to exclude a rapidly growing local food company from the list because it was majority owned by investors, most of whom lived outside Indiana.
One of the company's executives—who is also a partial owner—complained vehemently about that decision and asked IBJ to print a corrected list. We declined to do so. Changing the way we interpret the rules for the list after it had already been published wasn't fair to anyone.
However, the discussion did lead us to rethink our Fast 25 criteria. Over a few months, I studied similar programs at other business journals and talked with entrepreneurs and business leaders. It was an easy conclusion that our Fast 25 rules were simply too narrow and unnecessarily excluding some of the region's most promising companies.
So this year, companies are eligible regardless of their ownership, as long as the firms are privately held and are headquartered in central Indiana. To qualify, those firms must have had revenue of at least $1 million in fiscal year 2020 and tell us their revenue for fiscal years 2021 and 2022. As always, the list will be ranked based on revenue growth over two years.
There is one more key change: Companies will no longer be required to grow in each of those two years. What matters is growth over both years.
IBJ is taking applications now at IBJ.com. We hope to see your company on the list, which will be released in May. And let me know if there are other changes you'd like to see us make in any of our programs. I promise to be open to ideas.•
__________
Weidenbener is editor of IBJ. Reach her at lweidenbener@ibj.com.
Please enable JavaScript to view this content.