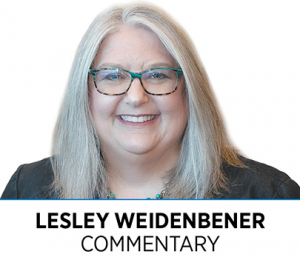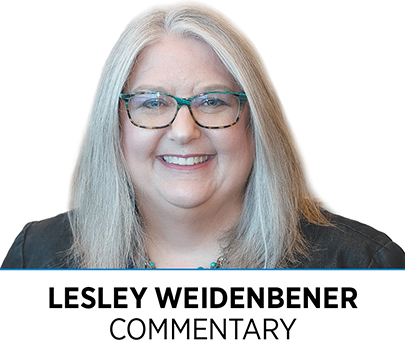 It was nine years ago, at the end of 2013, when sportswriter Bill Benner took a job with Pacers Sports & Entertainment that required he give up his weekly IBJ column, leaving then-IBJ Editor Greg Andrews to find a replacement.
Not to worry, Benner told him.
"I don't remember Benner's exact words," Andrews recalls, "but it was essentially that we have a sports journalism legend living in Richmond, Indiana, who is a fantastic storyteller."
That legend is Mike Lopresti, who had just taken an early-retirement package from Gannett Co., where he had been a columnist for more than three decades, first for The Palladium-Item, the newspaper Gannett owns in Richmond, then for the entire newspaper chain and USA Today.
It was a job that had taken him to 34 Final Fours, 30 Super Bowls, 32 World Series and 16 Olympics (Beijing in 2008 was his favorite) but let him—and his wife and three kids—stay in Richmond.
But, Lopresti says now, "I wasn't ready to stop writing."
That meant Andrews' inquiry about writing for IBJ came at the perfect moment.
"It gave me an opportunity to continue doing what I like to do," he told me this week by phone. "I just like to tell stories."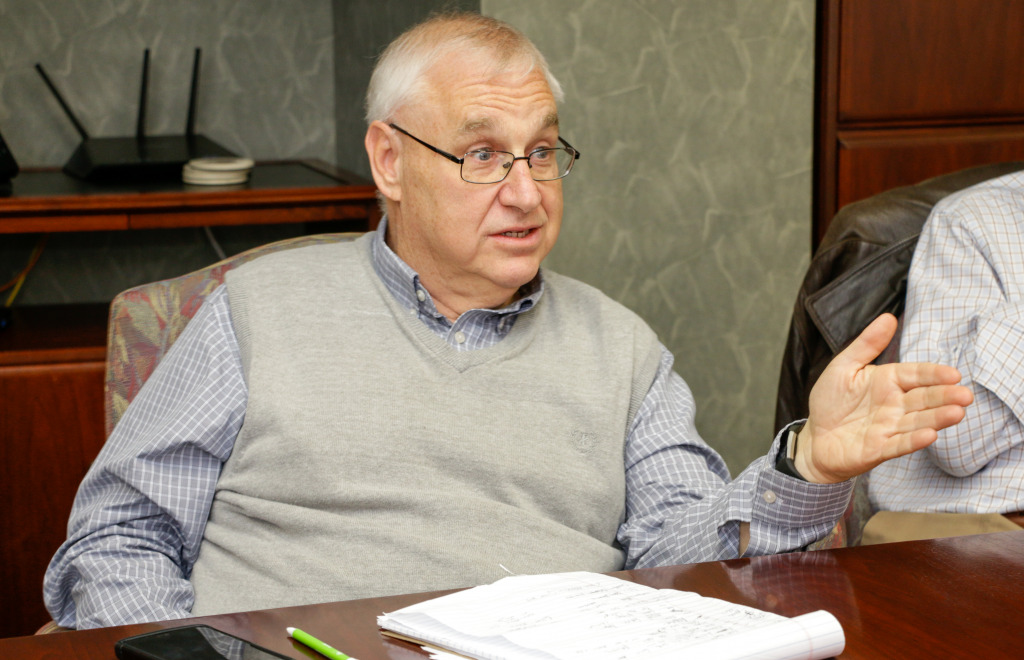 And so for years, Lopresti has been telling Indiana sports stories in the pages of IBJ—stories about professionals, amateurs and kids. Stories about referees and coaches. Sad stories, funny stories and inspiring stories.
Last week, in IBJ's Nov. 18 issue, Lopresti, 69, told his last story for IBJ—at least as a regular columnist—and it was an echo of his first. In it, he wrote about how the Old Oaken Bucket gave Purdue and IU—both in the midst of disappointing seasons—something to play for.
Nine years ago, almost to the day, Lopresti wrote his first column for IBJ, and it was—you guessed it—about the Old Oaken Bucket game to be played after disappointing seasons for IU and Purdue.
"Nothing will quickly cure all that ails either, but one thing can at least ease the pain," he wrote in 2013. "It's old and it's oaken and it's a bucket. And this year, it might as well be full of Tylenol with all the discomfort it needs to soothe."
In between, Lopresti has driven all over Indiana to track down interesting stories. There was one in 2014 about Dr. Joe Calderazzo, who had a heart attack while refereeing a semi-state football game at Carmel and, thanks to lifesaving action by many, lived to officiate again.
There was the time he shadowed a Carmel High School swimmer for a day, meeting her at 5 a.m. for her breakfast of a banana and peanut butter and sticking with her until after dusk—and after she swam six miles or so during training. It was a way to show how Carmel built its swimming dynasty.
And there were many columns in which Lopresti would drive from game to game to game to give readers a sampling of the contests taking place over just a single weekend in Indiana.
They are stories we will miss and that we know IBJ readers will miss as well. In the coming week, we'll announce a new columnist, who will join Mark Montieth in writing every other week. Montieth joined IBJ in 2019, at first temporarily when Lopresti had an illness in his family, then as a regular, trading weeks with Lopresti and writing wonderful stories as well.
But for now, a huge thanks to Mike Lopresti, who is truly the legend Benner first touted him to be. And good luck in retirement!•
__________
Weidenbener is editor of IBJ. Reach her at lweidenbener@ibj.com.
Please enable JavaScript to view this content.