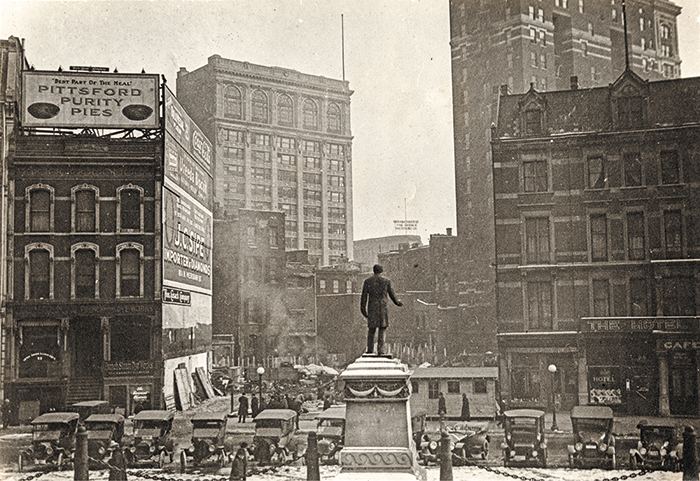 The Wood Livery Stable had been a fixture in the southeast quadrant of Monument Circle from 1834—when it was opened by John Wood, who came to Indianapolis from Maysville, Kentucky—until it moved in 1915. In those years, the business was passed down from John Wood to his son, John M. Wood, and then to his son, Horace Wood, who moved the business to Meridian Street. The stable was demolished in 1915, and the site is shown in this 1916 photo, before construction of The
Circle Theatre began. The movie house designed by Indianapolis architectural firm Rubush & Hunter opened in
1916 and remains today as the home of the Indianapolis Symphony Orchestra.
Source: Indiana Historical Society
Credit: The photo is courtesy of the Indiana Historical Society. More images are available at images.indianahistory.org.
Please enable JavaScript to view this content.