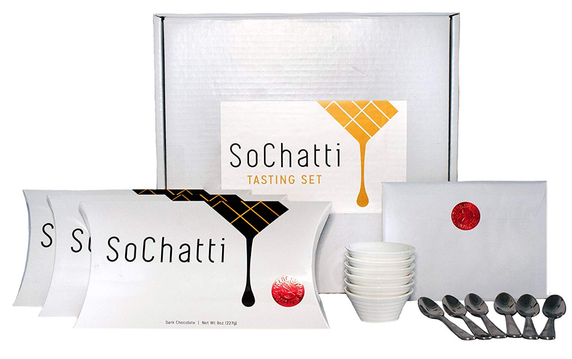 An Indianapolis-based chocolate maker that earlier this month said it would invest millions of dollars to expand operations is set to receive additional, city-based tax breaks for the project.
SoChatti received approval Wednesday for a five-year personal-property tax abatement from the city of Indianapolis to help it offset equipment costs for an expanded 12,870-square-foot facility at the Circle City Industrial Complex, 1125 Brookside Ave.
The company plans to spend almost $2.4 million on equipment and another $1 million to lease and renovate the facility over the next five years. SoChatti launched in 2013 as an artisanal, vegan chocolate maker and distributor. It currently occupies 240 square feet at 6701 Hoover Road.
SoChatti announced its expansion plans Dec. 5, after striking a deal for up to $500,000 in performance-based tax credits from the Indiana Economic Development Corp. Those credits hinge on the company's ability to reach hiring goals.
A preliminary resolution for the abatement deal with Trade Secret Chocolate LLC, which does business as SoChatti, was unanimously passed by the city's Metropolitan Development Commission. It is up for a final vote during the commission's Jan. 2 meeting.
SoChatti's equipment investment is expected add about $84,496 in value to the local tax rolls, but the abatement will save it about 52%, or $47,780, over the the next five years. The company will still pay about $43,546 in that time.
The company plans to hire 30 additional full-time workers—at an average wage of $23.40 per hour—as part of its expansion. Its four existing employees have an average wage of $39.06 per hour.
Company founder and CEO Matt Rubin told IBJ the incentives were critical for the company to stay in Indianapolis, rather than move to Florida, where it had been offered similar incentives by local and state governments.
"As much as I love Indianapolis, I had a responsibility to recognize the economics of what the business needed going forward," he said. "So I was really pleased to receive the support that we [did] from the city and the state."
Please enable JavaScript to view this content.