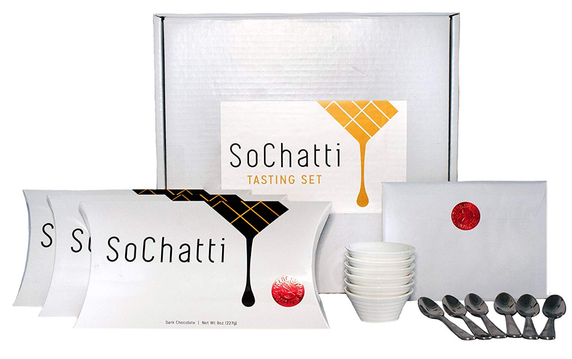 A startup chocolate-maker in Indianapolis plans a $2.4 million expansion that it says might boost employment from four to 75 by the end of 2023.
SoChatti, which launched in 2013 and makes and distributes artisanal, vegan chocolate, said it will relocate from 240 square feet at 6701 Hoover Road to 12,870 square feet at the Circle City Industrial Complex at 1125 Brookside Ave.
"Indianapolis has been an ideal home base for our growing food startup, SoChatti," founder and CEO Matt Rubin said in a statement. "From research and recruiting partnerships with local universities like Butler, to the support we've received from the city and state, to the excitement we've seen from local consumers who have fully embraced this exciting new chocolate product."
Vegan chocolate is made without ingredients that come from animals. Rubin initially created the product for his wife, who had been diagnosed with a dairy allergy.
After experimentation, Rubin became convinced that the next wave of chocolate consumption is in melted form. The company says it uses innovative warming methods that capture and preserve the flavors of chocolate.
SoChatti is available in specialty stores and shops across the state, including Needler's Fresh Market, Goose the Market and Best Chocolate in Town, as well as online through Amazon and Market Wagon.
Rubin collaborated with Rose-Hulman Ventures—a a product design, prototyping and development firm led by the Rose-Hulman Institute of Technology—in creating SoChatti's packaging.
In return for SoChatti's commitment to add jobs, the Indiana Economic Development Corp. offered the firm up to $500,000 in tax credits. The tax credits are performance-based, meaning the company can't claim them until workers are hired.
Please enable JavaScript to view this content.