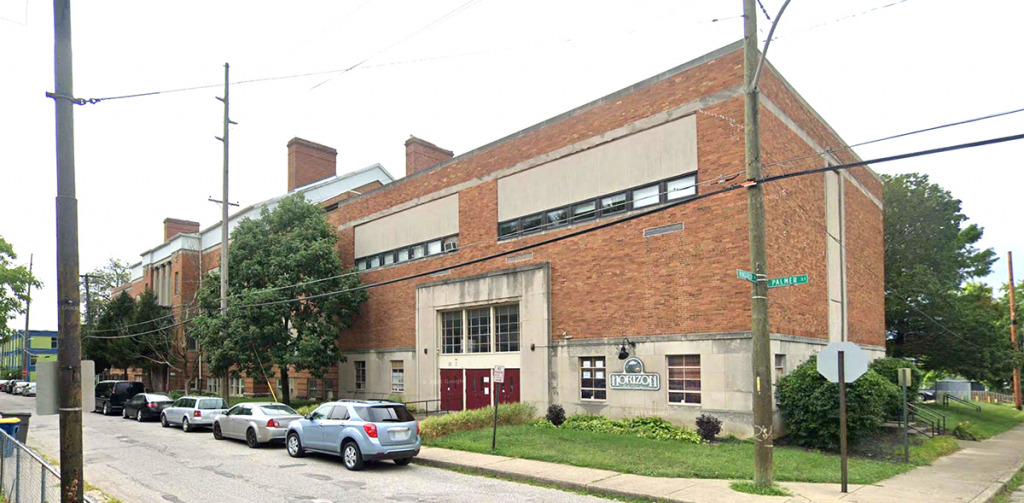 A pair of local development firms are working together on a $33 million apartment project in the rebounding Bates-Hendricks neighborhood as part of an effort to bring new affordable housing units southeast of downtown.
Chase Development Co. and Birge & Held plan to build the four-story, 151-unit complex at 1001 E. Palmer St., just south of the I-70/I-65 South Split and southwest of Fountain Square. The project would be known as Lincoln Lofts, and be entirely composed of units for individuals and families making up to 60% of the area's median income.
"We feel like [residents have] lost the opportunity for affordability in Fountain Square, and Bates Hendricks is quickly gentrifying," said Dan Jacobs, principal of Chase Development. "This is a good spot to plant a flag for affordable housing. it's one of the last big undeveloped sites in Bates Hendricks."
The development would mean the demolition of an existing three-story school building—the former Abraham Lincoln School, IPS No. 18. It was constructed in 1901 and is now used by multiple community-focused religious organizations, including Kids Inc., Gospel Martial Arts Union and Why Aren't You Smiling Inc. The land is under contract pending zoning approvals.
The Lincoln Lofts development would feature units ranging from studios to three-bedrooms, with average rental rates of $750 for a studio, $790 for a single-bedroom, $946 for two bedrooms and $1,091 for a three-bedroom unit, according to a development statement filed with the city's Department of Metropolitan Development.
The statement cites an unnamed study of the submarket that found that of its more than 960 market rate and low-income units, only 33 are vacant. The same study, the statement said, also found market rents are ranging from $890 to $1,990 for studios and two-bedroom units, respectively.
"This redevelopment aims to help lock in long-term affordable housing," the statement said.
Units would range from 662 square feet for a smaller studio to 1,495 square feet for the largest three-bedroom. About 48% of the units are expected to be studios. The average unit size would be about 873 square feet.
Jacobs noted the site is close to an IndyGo Red Line stop—about two blocks away—and is within a city-classified transit-oriented development overlay, meaning developments are encouraged to incorporate public transportation options into their plans.
Even so, the project would still include extensive parking—about 146 spaces in a subterranean covered parking garage.
The project would include amenities like a shared rooftop deck, a pool and clubhouse, a fitness center and either a patio or balcony space for each unit. A conference area and game room are each expected to be part of the development as well. Current plans don't include ground-floor retail or dining.
The project is expected to be a joint financial venture between Chase and Birge & Held, although the firms also expect to receive some federal housing tax credits to support its development. They're also in preliminary talks with city officials about local incentives for the project.
Jacobs has received city funding for at least two other projects in recent years: Block 20 in the Lockerbie Square neighborhood and the new Eight Eleven Group headquarters in Broad Ripple, both of which are now under construction.
The firms, through the holding company DJ BH Palmer Street LLC, are asking the city to rezone about 1.6 acres for the project, from its current designation for religious uses to a D-P, or planned development, designation.
The DMD's Metropolitan Development Commission is set to hear the request on Dec. 15, after a continuance was granted from a neighborhood organization and nearby residents for more time to discuss the project with the development firms. The organizations have requested an additional continuance to Jan. 19, but that has not yet been granted.
The city's Department of Metropolitan Development planning staff has recommended approval of the rezoning.
Jacobs said the project is expected to break ground by mid-2022, with completion by the end of 2023.
Please enable JavaScript to view this content.