As a novel coronavirus continues to cause concerns worldwide, CourseNetworking, an Indianapolis-based maker of distance learning and collaborations software, and the IUPUI CyberLab are offering a free solution for schools through their Learning Management System.
The system enables instructors to show students how to make posts to the class, take quizzes, receive and submit assignments, provide uploaded documents, offer live video lectures, and hand out awards, among other things.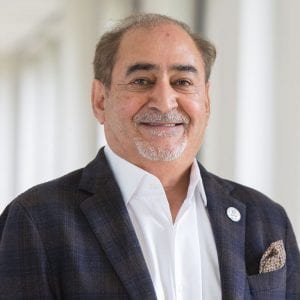 Support for the system is available in English, Chinese, Italian, Farsi, French, German, Malay and Korean. A Monday-Friday 24-hour hotline helpdesk has been created to assist instructors.
CourseNetworking and the CyberLab are trying to help schools, where educational offerings are affected by the coronavirus and thus need distance-learning tools, said Ali Jafari, professor at IUPUI's School of Engineering and Technology and the founder of CourseNetworking.
"Some governments are closing universities, colleges and schools in response to the coronavirus pandemic," Jafari said in a post about the software offering. "They are suggesting that these institutions' courses be provided over the internet. CN and IUPUI CyberLab want to help. Instructors from anywhere in the world are welcome to create and virtually teach their courses."
In the last three weeks schools in Oregon, California, New York, and Rhode Island have closed due to the outbreak of coronavirus. School closures have also happened in parts of China, Korea, Japan, Italy and other parts of the world as the virus spreads across the globe.
The Department of Education has emphasized that schools will play a role in handling the spread of coronavirus—and that might mean more schools need to close.
"Offering CN's system for free to instructors whose courses are affected by the coronavirus is the right thing to do," Jafari wrote. "Education is the foundation of civilized society. There are resources, CN included, to ensure everyone who wants to teach and to learn is able to, regardless of the impact of the coronavirus and other obstacles."
With seed money from Indiana University, Jafari co-founded Angel Learning Inc. in 2000, an education software platform that delivered content to students and course-planning functions to instructors. Nine years later, the company was bought by Blackboard Inc. for $100 million—netting millions for Jafari and $23 million for IU.
Since then, Jafari, 65, has commercialized several other software systems, including Epsilen Environment and CourseNetworking. The latter allows learners across the globe to connect and chat around shared interests and class subjects.
Please enable JavaScript to view this content.