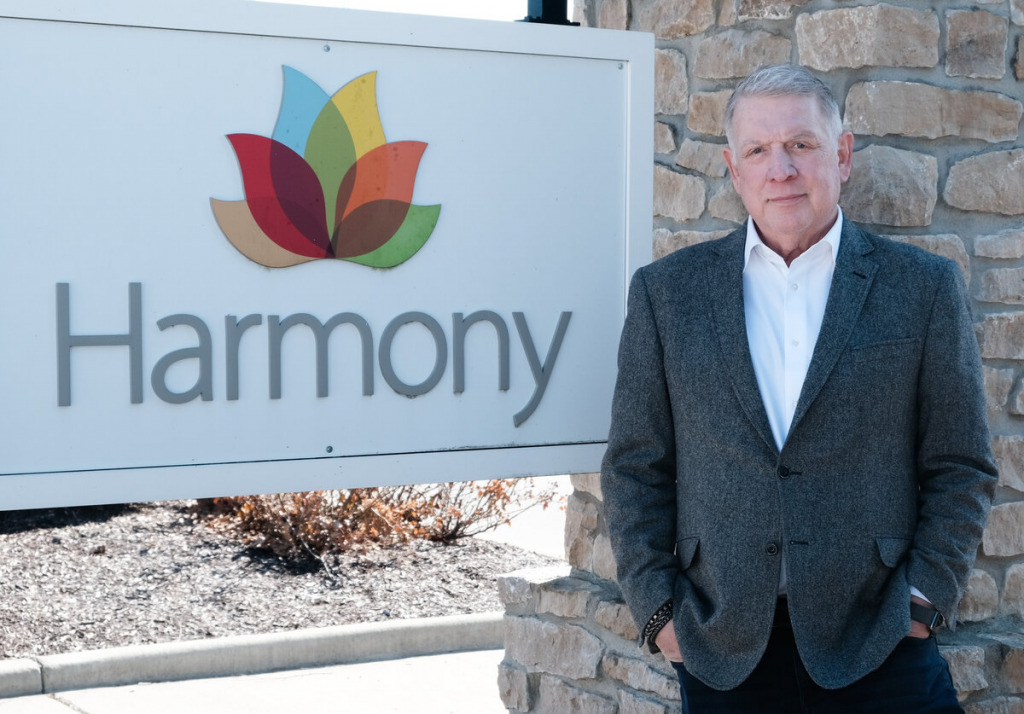 One of central Indiana's best-known and most-prolific homebuilders, Paul Estridge Jr., has hung up his hammer, after nearly 40 years in the business.
Effective Monday, Estridge stepped away from the day-to-day operations of Carmel-based Estridge Homes LLC, although he remains an owner of the company.
Estridge, 63, said recent health issues were part of the reason he decided to retire. Earlier this year, he received a lung transplant at IU Health's Methodist Hospital to treat idiopathic pulmonary fibrosis, an incurable lung disease he was diagnosed with two years ago. He said his post-surgical treatment is going well.
"I'm just so grateful for what I've been able to experience," Estridge said of the transplant. "I've got a life extension here. I'm in overtime."
Health issues aside, Estridge said it just felt like the right time to retire because the company has built a strong internal leadership team that's ready to take over.
Clint Mitchell, 46, who has been with the company since 2015, was hand-picked by Estridge to be the company's new CEO. And longtime employee Rob McGraw has been named chief operating officer. McGraw has been working for Estridge since 1995.
As part of the transition plan, Estridge sold 50% of his ownership in the company to Mitchell and McGraw about a year ago. He plans to further reduce his ownership stake over time.
Estridge has been around homebuilding his whole life, experiencing some dramatic ups and downs over the course of his career.
He was 10 years old in 1967 when his late father, Paul Estridge Sr., formed Paul E. Estridge Homes. The son established his own company, The Estridge Group, in 1983 when he was 25, and bought out his father's business in 1992.
Since 1967, Estridge companies have built more than 8,000 homes in central Indiana. The company had as many 150 full-time employees and was building hundreds of homes a year in the early 2000s.
The Great Recession hit The Estridge Group and other builders hard. According to the Builders Association of Greater Indianapolis, home permits filed in central Indiana dropped from 13,202 in 2005 to 3,720 in 2010.
Estridge was forced to close the company in 2011 after it accrued more than $50 million in debt against assets of less than $5 million. He and his staff went to work for Houston-based David Weekley Homes, opening that builder's first Indianapolis office.
Also in 2011, Estridge filed Chapter 7 personal bankruptcy because he had pledged personal assets to back Estridge Group's debts.
Estridge staged his comeback in 2013 when he launched Estridge Homes LLC with help from a $25 million investment from North Carolina-based private equity firm Mountain Real Estate Capital. Estridge Homes now has about 35 employees.
One of Estridge's proudest achievements is Centennial, a 1,100-home development in Westfield that his company developed between 1998 and 2010.
"We did things (at Centennial) that have never been done before and haven't been done since," Estridge said. That neighborhood, for instance, was landscaped with more than 12,000 trees. It also includes a spec-built church alongside all the homes. That church is now occupied by Cornerstone Bible Church.
Estridge family companies also developed the Harmony and Serenade neighborhoods in Westfield, and by the end of this year, Estridge Homes expects to begin construction of a new 550-home development in Westfield whose name has not yet been announced.
Estridge has done work in relatively few neighborhoods compared to many builders because its preference is to be the sole builder for a neighborhood, Mitchell said.
That concept was not yet common in the Indianapolis market when Paul Estridge introduced it here, Mitchell said. "He was kind of a pioneer, when he got started, in developing whole neighborhoods for a single builder."
That approach, Mitchell said, allows Estridge Homes to create a more individualized look in the neighborhoods it develops, with homes that are specifically designed for that community.
The company specializes in homes in two major price ranges: $350,000 to $550,000; and $550,000 to $1 million. This year, the company also entered the luxury townhouse market with Park West in Westfield and 16 Gateway in Indianapolis' historic Old Northside neighborhood at 16th Street and College Avenue.
Estridge has also done a few unique projects—his firm built a custom home for Larry Bird in Indianapolis in 2002.
"It's probably one of the homes we built that I'm most proud of," Estridge said.
Please enable JavaScript to view this content.