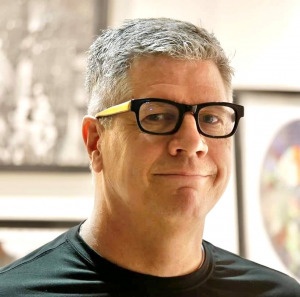 Steven Stolen, who has built a lengthy resume in arts, education and not-for-profit fundraising in Indianapolis, has been named director of external relations for Child Advocates, the not-for-profit announced Monday.
Stolen, 63, who starts the new job Aug. 31, will be in charge of building new relationships and funding for the organization, which serves children who face abuse and neglect.
Most recently, Stolen has been working as project consultant for various organizations. His last fulltime position was as CEO of the Humane Society of Indianapolis, where he was fired in 2018 after 14 months in the job.
Before that, Stolen worked as vice president of corporate advancement for the Indy Chamber, a newly created position he filled from late-2015 to mid-2017.
His previous positions include:
—    regional director of not-for-profit charter-school network Rocketship Education (2013-14);
—    managing director of the Indiana Repertory Theatre (2006-13);
—    executive director of the Indianapolis Childrens Choir (2005-06);
—    executive director, major gifts and campaign programs, at Butler University (2003-05);
—    chairman of Butler's School of Music and Jordan College of Fine Arts (2001-02);
—    professor of music at Butler (1990-2001).
Stolen also spent time as an independent consultant to the Indianapolis Opera (2014) and the Julian Center (2015).
And he's worked at WFYI-FM 90.1 for more than two decades, hosting music shows "Opera Matinee" and "Stolen Moments."
"We respect and appreciate Steven's vast knowledge of the nonprofit world, and when you add in his passion and heart for the community, he is a perfect complement to the Child Advocates team and the work we do for children," Child Advocates CEO Cindy Booth said in written remarks.
Child Advocates, founded in 1982, has an annual budget of more than $7 million, more than 85 staff members and 450 volunteers, according to 2019 data. It serves about 7,000 children. Earlier this year, the organization lost its contract to oversee the Court Appointed Special Advocate program in Marion County when the Indianapolis Office of Public Health and Safety awarded the contract to Kids' Voice of Indiana.
Please enable JavaScript to view this content.