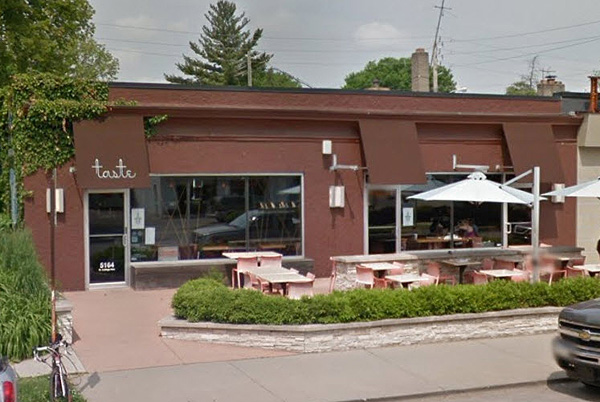 Louie's Wine Dive & Ripple Kitchen and Taste Café and Marketplace have both closed their College Avenue locations on the north side, although both restaurants still have a local presence and are eyeing revivals.
Saturday was the last day of operations for Louie's Wine Dive's 701 Broad Ripple Ave. location. Its other local site, at 345 Massachusetts Ave., remains open.
The company's marketing director, Jeremy Hogan, told IBJ via e-mail that Red Line construction on College Avenue impacted traffic and sales at the Broad Ripple location, although "that is not the sole reason for the closure." Hogan declined to elaborate.
The Kansas-based chain said it might return to Broad Ripple in the future.
"As anyone who's been in this industry knows, the restaurant business is full of difficult decisions, and unfortunately, it was time to throw in the towel at this location," Louie's Wine Dive President Whitney VinZant said in a prepared statement. "We are working to find placements for our staff at other Louie's locations, and we are optimistic that we will come back to Broad Ripple better than ever when the time is right."
The Broad Ripple location, at the southeast corner of College and Broad Ripple avenues, opened in 2016. Its Mass Avenue location opened in 2015.
In addition to its Mass Avenue restaurant, Louie's has six other locations: two each in Iowa and Missouri and one each in Kansas and Tennessee.
Taste Café closed its doors at 5164 N. College Ave. late last month, but the owner says she plans to reopen in a new space early next year.
Owner Diedra Henry told IBJ on Tuesday that the new location is within a mile of Taste's previous location, although it's not on College Avenue. She declined to give an address because she hasn't signed a lease yet.
Taste opened in 2004. Henry said when her lease expired this summer she decided it was time for a change.
"It just made sense for me to reassess where I am," Henry said. "I just thought that the best thing to do for Taste was just to start over in a new space."
The College Avenue space had limited parking, which was further diminished by construction of the Red Line, Henry said. This hurt the restaurant's traffic over the years, and catering and corporate events became a bigger part of Taste's business.
While Taste is working to reopen elsewhere, Henry is continuing her catering and events business from a temporary location.
Please enable JavaScript to view this content.