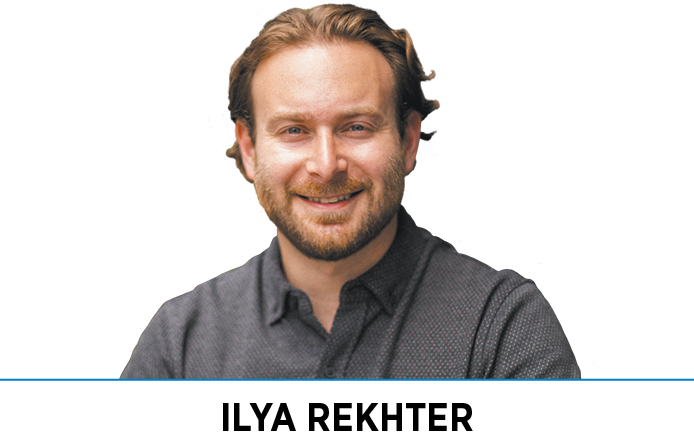 I'm new here, so let's start with an icebreaker: What's your biggest professional mistake?
I'll go first. When I was in college at Indiana University, I passed on a job offer that would have made me employee number eight (six if don't count co-founders John and Logan) at Lyft.
Before you start doing the math, Lyft went public in 2019, so let's just say this wasn't one of my smartest financial decisions.
Was I crazy? How did I get this offer in the first place? Do I now stay up at night hugging a giant pink mustache thinking, "What if?"
Getting the offer
Want to work at the next Lyft? It might not be at your college job fair. Most early-stage startups are trying to keep their head above water, so the best way to get their attention is simple: Help them.
During my junior year, a friend asked me to work on his student government campaign. I agreed, we kicked butt in the election, and I was given the opportunity to lead one of the five platform issues the ticket had run on. We played rock-paper-scissors to pick our issues, and I got stuck with transportation after five straight losses. Who knew that some bad luck would shape the next decade of my life?
I quickly became transit-obsessed and took meetings with anyone who had an idea that could help IU students. One of these meetings was with John Zimmer, co-founder of Zimride, which provided a digital ride board that matched riders and drivers headed in the same direction (i.e. to the airport). This was exactly what I was looking for, so I made it my mission to bring Zimride to IU.
This meant meeting with administrators, lobbying for funding and, most important, working with the Zimride team to get the contract over the finish line. Shortly after everything was signed, I received an email from John saying he was impressed with my effort and that he wanted to jump on a call to discuss my post-college plans.
On the call, he told me about big growth plans and mentioned that he and his partners were even thinking of adding support for other forms of transportation. What other forms of transportation? Well, as it turns out, he was talking about a peer-to-peer ride-sharing service that we now know by a different name: Lyft.
I'm an entrepreneur
I politely passed on the offer. Huge mistake, right? Well, to add insult to injury, John reached back out a few months after I graduated, and I passed again!
The truth is that I never seriously considered accepting the offer. It took me several years (and many Lyft rides) to understand why: I'm an entrepreneur.
Most entrepreneurs are crazy, obsessive and stubborn. In my case, all three were true. It was crazy to pass on two job offers from John, but I don't regret it for a second.
In fact, by the time John reached out a second time, I had turned my transit obsession into a startup of my own, called DoubleMap. This made passing on the second offer easy.
The difficult part was watching Lyft's meteoric rise as my own startup ran into roadblocks.
DoubleMap, like most companies, came within an inch of failing countless times. Our stubborn drive kept us going and, while not as exciting as an IPO, resulted in an acquisition by Ford in 2019.
Choose your path
I wouldn't trade the journey of building DoubleMap, or the friends I made along the way, for anything. It's fun to think "what if," but I love building things from the ground up; it's my obsession. I'm crazy and stubborn, so naturally, I'm now back to building a new startup, which is called Megawatt.
I'd make the same decision again today, because it was the right path for me. So, join that college club your friend has been nagging you about. Work hard to make an impact; opportunities will follow. Stop worrying about what others think and choose a path that's right for you. Most important, enjoy the ride.•
__________
Rekhter is co-founder/CEO of Megawatt and served as co-founder/CEO of DoubleMap from its inception to eventual acquisition by Ford.
Please enable JavaScript to view this content.