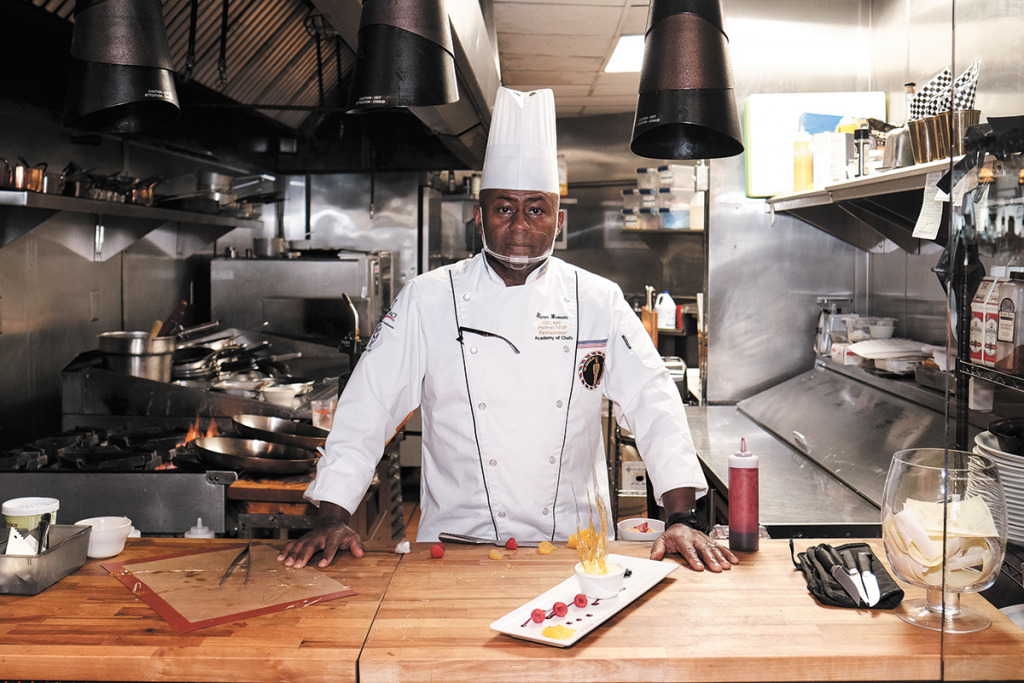 It seems like a slam-dunk: March Madness will help Indianapolis' struggling downtown restaurants.
But there are as many questions as answers about how many customers restaurants can expect. Yes, the city will host an unprecedented number of games with the entire men's basketball tournament being played in central Indiana. But the pandemic will limit attendance at games, and restaurants are still operating at reduced capacity.
Between the athletes, fans and journalists, the tournament is still likely to bring thousands of people to town—and they've all got to eat somewhere.
Industry insiders expect restaurant business to increase, but from weather to restrictions to individual team performance, there are too many variables to predict how big the bump will be.
"This is all new territory," said Dave Livinghouse, managing partner at Loughmiller's Pub and Eatery on West Washington Street, just west of the Westin Hotel.
January was the first month since the pandemic started that Loughmiller's—which is popular with the Statehouse crowd—has managed to break even. In general, Livinghouse said, the restaurant is doing about 30% of its normal business.
During Final Four weekend, Livinghouse said, he expects business to be double or triple pre-pandemic normal. He's basing that on Loughmiller's sales records from the last time Indianapolis hosted the Final Four, in 2015, adjusted for the pandemic-related crowd limits.
He's not sure, though, what to expect during the rest of the tournament. The first games played downtown will be on March 19, although teams will begin arriving before then.
"I don't know what the other games are going to bring us," Livinghouse said.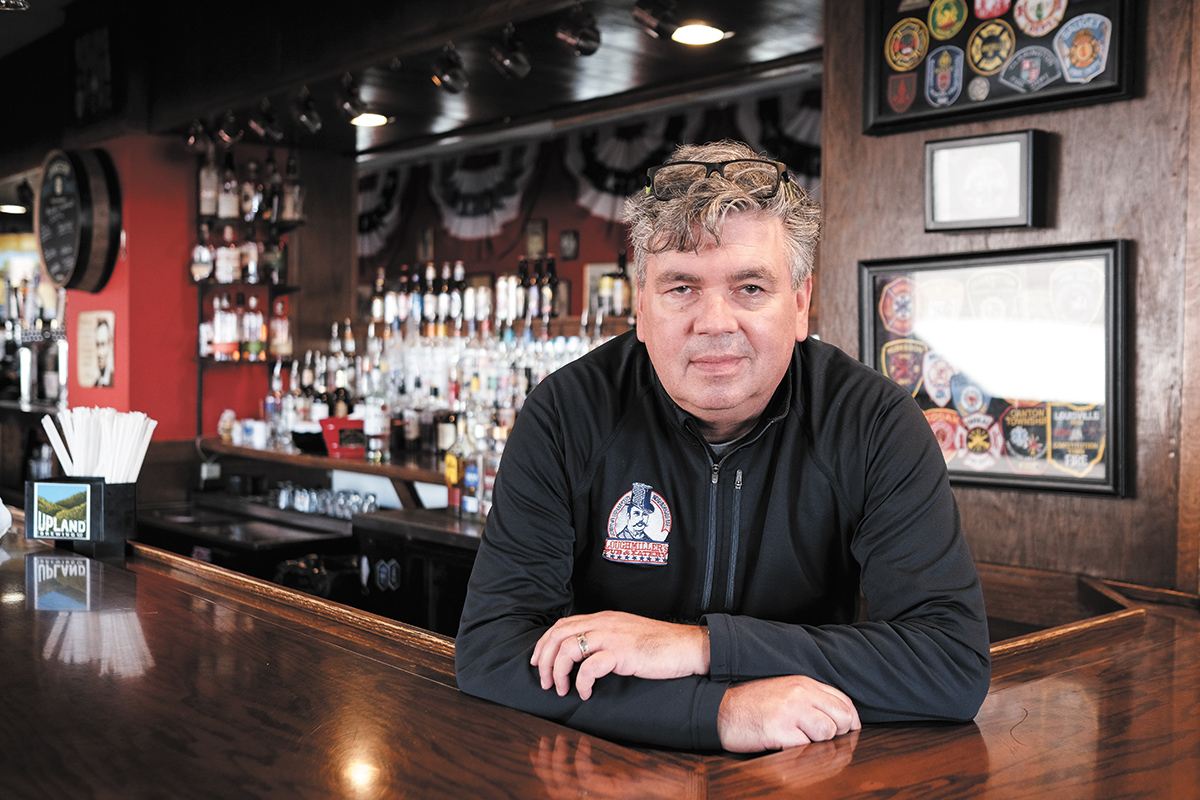 Bar-side seating is still prohibited in Indianapolis because of the pandemic, which makes it harder for Loughmiller's to seat individual fans. Indoor restaurant capacity has since November been capped at 50%, but full capacity is allowed outdoors.
The restaurant does have a patio, but Livinghouse said the weather will dictate whether outdoor seating is possible. "If we get lucky and it's not brutal out there, we have a bunch of heaters."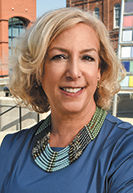 Another X factor for Loughmiller's: The tournament performance of specific teams. The establishment is a longtime favorite for fans of the University of Wisconsin and Ohio State University. If those teams do well, Livinghouse said, that will be good for his business.
Susie Townsend, senior vice president of visitor experience at Visit Indy, said she's also at a loss to estimate the tournament's impact for restaurants.
"I would not want to guess that," she said.
Each game venue will be allowed to operate at 25% of normal capacity, but the actual number of fans who show up might be lower, Townsend said. "Managing expectations is really important."
Still, Michael Cranfill, co-owner of The District Tap, is expecting big things from March Madness, which he calls "a lifeline for downtown."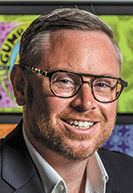 During the pandemic, the restaurant's business has been down about 60%. The Georgia Street location, which opened in September 2019, is within a short walk of Bankers Life Fieldhouse. The District Tap also has a location on East 82nd Street..
"I think we could have the busiest month we've ever seen" at the downtown location, said Cranfill, who also owns Cholita Taqueria in Broad Ripple.
He and other Georgia Street business owners are talking with city officials about the possibility of closing the street during the tournament to allow more outdoor seating.
Cranfill also hopes indoor bar-top seating in restaurants will be allowed by tournament time.
Bars that don't serve food can operate at only 25% capacity indoors—with no one at the bar. Like at restaurants, full capacity is allowed outside.
Mayor Joe Hogsett and Marion County Health Department Director Dr. Virginia Caine were set to deliver a COVID-19 update Thursday morning. That update, which took place after IBJ's print deadline, could include changes to capacity limitations, city officials told IBJ on Wednesday.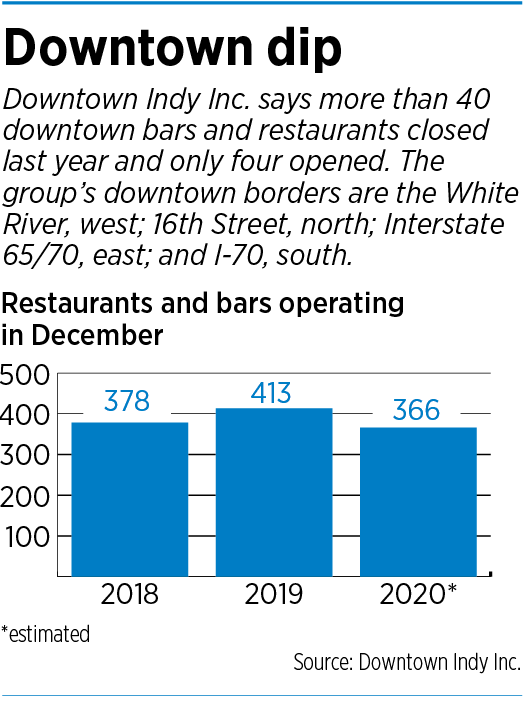 As it has done before other big events, including the Super Bowl in 2012, Visit Indy will offer training to help restaurant and hotel staff gear up for the influx of visitors.
The online training, which is expected to begin Monday if not before, will include several components, Townsend said. It is geared to giving hospitality workers the information and skills they'll need to answer visitor questions and create a positive impression of the city.
Participants will learn about the tournament and related community activities, and about the city and its history.
The training will also offer tips for making visitors feel welcome, and will emphasize why tourism is important to the local economy.
Downtown restaurants, especially those closest to game venues and hotels, stand to benefit most from March Madness. But, observers say, the basketball bump is likely to extend beyond downtown's core.
"Every restaurant in the city is going to have an opportunity to benefit from this," Cranfill said.
Some out-of-town fans will stay at suburban hotels, so restaurants in those areas will likely see increased business in March and early April, said Patrick Tamm, president and CEO of the Indiana Restaurant and Lodging Association.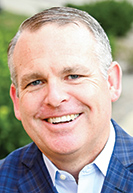 And if visitors flock to Mile Square establishments, Tamm said, local fans might seek less-crowded options in other parts of town. "We all benefit, to some degree."
Glenn Brown, who owns The Flatiron at the Point on Penn with his wife, Rolonda, said he hopes to see a 20% increase in business during March Madness. Business has been down about 55% for the restaurant, in the former Elbow Room, where Pennsylvania and North streets converge with Fort Wayne Avenue.
Brown said his restaurant usually doesn't see business from conventions and other Mile Square events because it's too far from that action for visitors to wander by.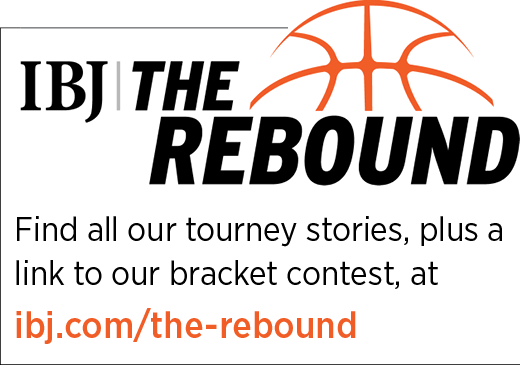 Instead, he expects his March Madness bump to come from locals. "Hopefully, it'll kind of create some excitement for people to get out of the house and see that downtown is making its way back."
Brown said he also hopes teams stick around a day or so after they get eliminated from the tournament. At that point, they'll no longer have to abide by the NCAA's strict social-distancing rules, Brown figures, and they might venture outside the Mile Square for a meal or some sightseeing.
Another unknown is whether the tournament will have a lasting effect on downtown.
"The challenge for the hospitality industry is, what comes after March Madness?" Tamm said.
He is optimistic that the tournament might be the spark that gets local residents coming downtown again.
Indianapolis has hosted some smaller-scale conventions and youth sporting competitions in recent months, Townsend said, and she hopes March Madness will be the catalyst for more such business.
"I'm hopeful that other meetings and events [planners] will look at Indianapolis and know, we can host an event safely here," she said. "Hopefully, we can kind of turn the page to the next chapter of bringing visitors back."•
Please enable JavaScript to view this content.