A five-mile stretch of State Road 37 in Martinsville will be closed most of this year because of work on Interstate 69, and many local businesses expect a big influx of traffic through downtown as a result.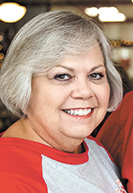 The businesses are optimistic that drivers who would have otherwise breezed through town on the highway will instead drive through downtown Martinsville, which has seen major private investment in recent years.
But it remains to be seen whether the detour will bring new customers—or just a lot of hassle—to downtown retailers.
"We hope that it will be a positive, because people will see how much the downtown has changed over the years," said Pam Badger, who owns longtime local business The Candy Kitchen with her husband, John. "They have updated many buildings, and we've added a lot of new businesses downtown."
From 2017 to 2019, local developer Artesian Group LLC invested $15.3 million to purchase and redevelop several downtown buildings, adding restaurants, apartments, a bookstore, offices and other businesses to the heart of downtown.
"I think a lot of people don't realize that it's … as good as it is," Badger said.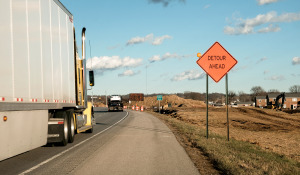 Established in 1919, The Candy Kitchen is a destination retailer that already draws out-of-town customers, she said. But she thinks downtown in general will benefit from the detour traffic. Even if drivers don't stop on their first pass through, Badger said, they might see something that lures them back.
As part of the I-69 project linking Evansville with Indianapolis, the Indiana Department of Transportation will close S.R. 37 in Martinsville from S.R. 39 to Morgan Street so they can transform S.R. 37 into I-69.
INDOT says the closure, which begins Jan. 2, will allow it to finish the I-69 extension, including portions of Interstate 465 in Indianapolis, in 2024—a full year earlier than it could have without the closure.
Officially, INDOT advises through traffic on S.R. 37 to use a triangulated detour. That route takes drivers off S.R. 37 at S.R. 144, proceeding to Mooresville before heading back toward Martinsville on S.R. 67 and S.R. 39.
The other route, which exits S.R. 37 at Martinsville's Morgan Street and cuts through downtown, should be used only by local traffic, said Sarah Rubin, INDOT's project manager for the I-69 project in Morgan, Johnson and Marion counties.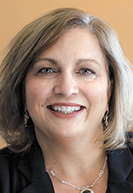 But Pam Hurst, owner of downtown artisan gift shop The Sterling Butterfly, said she fully expects some non-local traffic to take the downtown route as well. "If you're going from Bloomington to Greenwood, obviously you're not going to want to detour through Mooresville."
Downtown restaurant Gather Around BBQ is among those that sees a big upside to the situation. The business, like many others downtown, has struggled since this fall, when crews began tearing up streets for a water line replacement project.
But the S.R. 37 detour could turn things around, said the restaurant's kitchen manager, Christopher Hammer. In fact, the business is so bullish that it's purchased a new smoker to handle the expected crowds.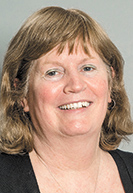 "Everybody's really expecting just a large influx of not only foot traffic but also vehicle traffic going through," Hammer said. "If you've got 100 people driving past you, somebody's going to be hungry. Somebody's going to stop to eat."
Hammer said the restaurant plans to reach customers by offering geographically targeted promotions through the Grubhub and DoorDash food delivery platforms. Targeting people within a 10-mile radius, for instance, might catch the eye of someone who will soon be passing through downtown Martinsville.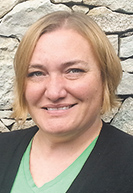 Directors of local tourism and commerce organizations say they're taking a positive view.
"Basically, we're hopeful," said Jamie Thompson Taylor, president and CEO of the Martinsville Chamber of Commerce. "We're optimistic that [the traffic detour] will bring an awareness of our downtown to folks who have not ever been downtown."
The chamber has worked with tourism organization Visit Morgan County to make local businesses aware of the traffic changes.
"We know that it's going to be a challenge, and we're trying to put that positive spin on it when we can," said Visit Morgan County Executive Director Tosha Daugherty.
Others see potential downsides.
As part of the closure, INDOT removed some curbside parking along a two-block stretch of Morgan Street and added other parking along a downtown cross street in late November.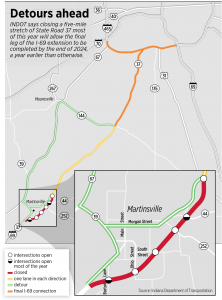 That shift has made it more difficult for The Barn Archery Pro Shop's customers to find convenient parking, said owner Sam Neal. The business is at the corner of Morgan and Mulberry streets.
Because of that, Neal said he has mixed feelings about the detour. "It's kind of good, because I'm going to have a lot more people driving by here and they'll see my sign, but it's going to be difficult for them to find a place to park," he said.
Hurst, The Sterling Butterfly owner, said some extra traffic could help—but too much could hurt. "I think it's really unknown how many cars will come through, whether it will be a traffic nightmare or whether it'll be doable."
Until downtown utility work began in October, Hurst said, she'd seen an increase in out-of-town visitors. She speculates that's because people are choosing local and regional travel rather than major vacations during the pandemic.
And on one hand, she said, an increase in traffic through downtown could keep that momentum going. "It gives [drivers] a visual of, 'Hey, we could come down here.'"
But too much extra traffic might create a hassle that will keep her regular customers away. And if the just-passing-through drivers don't stop at her shop, that could really hurt.
"I'm fearful that, for a year, everyone's going to avoid Martinsville and it's just going to be a major dent in our economy," Hurst said.
"Talk to me in another month and see how things are going," she said with a laugh. "We're all trying to stay positive about it and hope for the best."•
Please enable JavaScript to view this content.