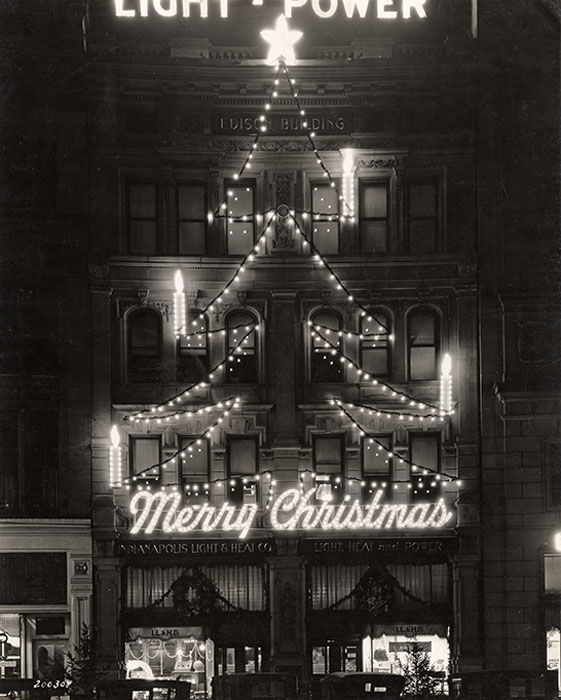 In 1926, the Indianapolis Light and Heat Co. strung lights on its building, decorating it for Christmas. Indianapolis Light and Heat Co., which would eventually become Indianapolis Power and Light and later AES Indiana, has long lighted up Monument Circle around the holidays. The company's building at 1 Monument Circle (also home to IBJ Media) has had a window light display for special holidays and events for decades. The official light display started in 1954 with red and green stripes for Christmas. At that time, crews had to change each bulb by hand. Today, computer software controls the lights, making it easy to change images and colors. The 10-story building has 267 individually controlled windows that are each equipped with 36 high-efficiency bulbs capable of generating 16 million color combinations. 
Sources: AES Indiana, Indiana Historical Society 
Credit: This image is courtesy of Indiana Historical Society and is part of the W.H. Bass Photo Co. collection. More images are available at images.indianahistory.org. 
Please enable JavaScript to view this content.