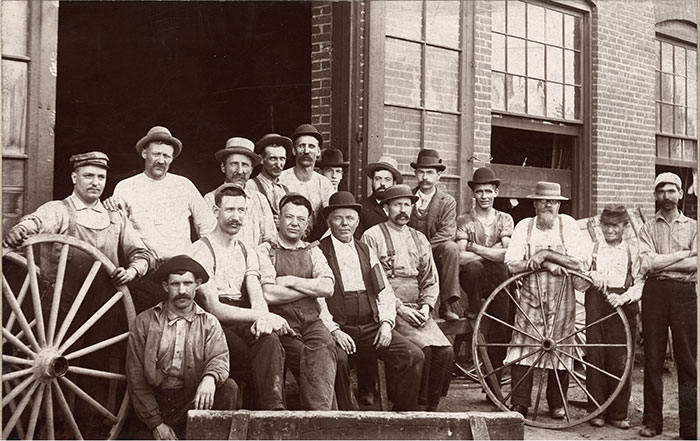 John Guedelhoefer Wagon Co. employees are pictured with wagon wheels outside the company's factory at 202 Kentucky Ave. The John Guedelhoefer Wagon Co. was founded by Guedelhoefer, who was born in 1832 in Germany and trained in carriage making in 1873, just a few years after he came to Indianapolis. The company, which operated until 1970, specialized in delivery wagons—especially for ice, bakery and dairy products—and later in truck bodies. The business remained in the family for three generations.
Sources: Indiana Historical Society, Indiana State Library 
Credits: This image is courtesy of the Indiana Historical Society. More images are available at images.indianahistory.org.
Please enable JavaScript to view this content.