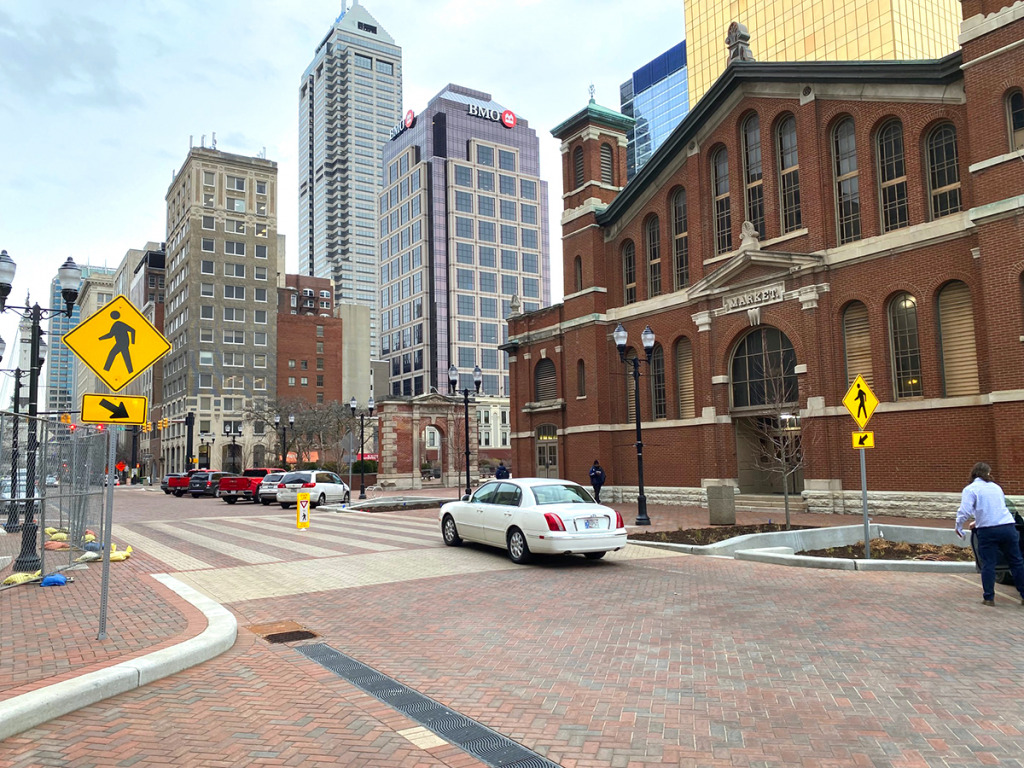 A stretch of city street outside the Indianapolis City Market reopened Friday after an $8 million-plus reconstruction project that resulted in a street closure that lasted a year-and-a-half.
"I know some people's patience has worn thin," said Mayor Joe Hogsett at a news conference Friday. "But on days like today, we see what patience looks like: transformation, and a better and more accessible downtown."
The announcement was greeted with relief from City Market leaders, who've lost operating revenue and several merchant-tenants to the construction on East Market Street between Delaware and Alabama streets, as well as to the pandemic-era loss of office worker clientele.
"Thanks to our stalwart tenants, who really endured a tough couple of years with everything that's happened," said City Market board member Greg Henneke. "Thanks for hanging with us, and we look forward to a bright future."
That future involves more investment in the City Market.
The city is planning to cover the market's $90,000 budget shortfall in 2021 with a grant or a loan, plus spend an initial $5 million for renovations of the east wing.
The East Market Street project consisted of street improvements, plus a raised pedestrian crossing between the City-County Building and the City Market; curb bump-outs to condense motorized traffic; visitor drop-off spaces; added bike parking; and a new pedestrian promenade and veranda in front of the Market Street entrance of the City-County Building.
The project was designed by CHA Consulting, Inc. and Rundell Ernstberger Associates, with White Construction serving as general contractor. HWC Engineering provided project inspection services.
Please enable JavaScript to view this content.