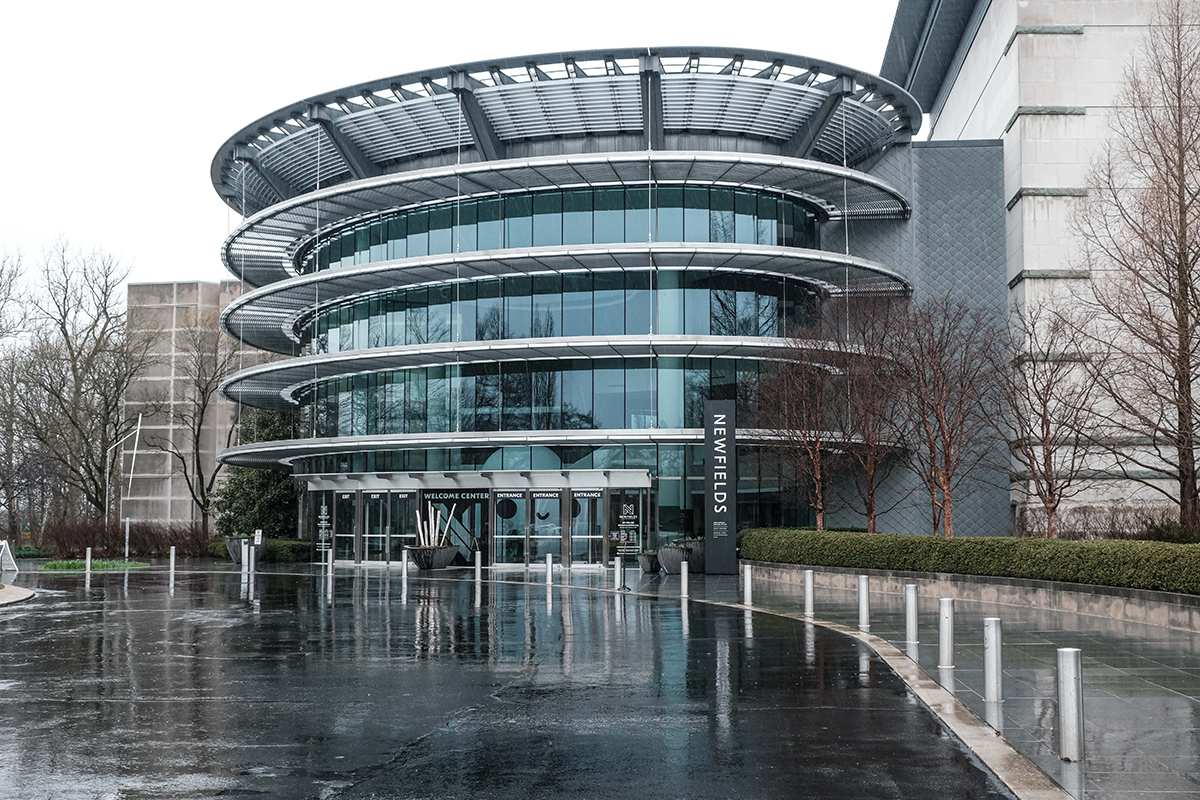 Beginning July 1, Newfields art museum and gardens will raise the price of general admission from $18 to $20 for adult non-members.
The increase announced Monday represents the first change in the fee since Newfields ended its free general admission policy in 2015.
A new senior rate for visitors 55 and older will be set at $18. The fee for visitors ages 6 to 17 will be $13, and admission will continue to be free for ages 5 and younger. Newfields also will continue its "Access Pass" program in which families can purchase general admission tickets for two adults and pay $2 for each child 6 to 17.
Jerry Wise, interim president and chief financial officer at Newfields, said the price increase will help meet increased costs and wages.
"Newfields is an important asset to the Indianapolis community and our mission to enrich lives through exceptional experiences with art and nature is more important than ever before," Wise said in a statement. "This new pricing will allow Newfields to continue investing in our employees and our community, while growing our offerings of exhibitions and events."
Newfields is part of EmployIndy's Good Wages Initiative, which calls for a minimum hourly wage of $18 for all full-time employees by 2024.
On May 17, Newfields announced the hiring of Colette Pierce Burnette, president of Huston-Tillotson University in Austin, Texas, as the organization's new president and CEO. Burnette will begin working in that role on Aug. 1.
Community programs that provide discounts or free access to Newfields include:
Free neighborhood memberships for residents of the Crown Hill Neighborhood Association, Riverside Civic League and Mapleton-Fall Creek Neighborhood Association;
Free admission on the first Thursday of each month if tickets are reserved in advance;
Free admission on designated "community days," including Juneteenth on June 19;
Free admission for Marion County K-12 students who visit as part of a school assignment;
Free annual memberships for students attending Butler University, Christian Theological Seminary, IUPUI, Ivy Tech Marion Campus, Marian University, Martin University and University of Indianapolis;
Free admission for current active-duty military personnel and their immediate family.
On July 3, Newfields' digital galleries known as the Lume will be home to a new exhibition titled "Monet & Friends Alive." The exhibition follows an immersive Van Gogh presentation that attracted a record-setting 235,000 attendees at Newfields and the Indianapolis Museum of Art.
For more information, visit discovernewfields.org.
Please enable JavaScript to view this content.