The company behind NinjaZone and Wright's Gymnastics is set to build a 37,000-square-foot gymnastics, dance, preschool and athletics facility in Westfield's Grand Park Sports Campus.
Casey Wright, founder and CEO of NinjaZone, said the $4 million to $5 million project designated for a vacant four-acre parcel immediately east of the Pacers Athletic Center is meant to be a one-stop shop for families interested in fitness.
The two-story structure will be the new location for Wright's Fundamentals Gymnastics North and NinjaZone, their corresponding childhood programs, a new dance program, a "cutting-edge" preschool concept based in movement, and offices for the NinjaZone brand's corporate headquarters.
The facility's name will be announced at a July 13 groundbreaking. Wright said the project is on track to open the first week of December.
"What we've seen locally is a lot of success with having multiple children's programs under one roof," Wright said. "It's exciting. I think it's going to bring a lot of younger families to that area that don't spend that time at Grand Park yet."
NinjaZone and Wright's are owned by the same corporate entity, 3E!, which operates five area Wright's Gymnastics facilities, two NinjaZone Academy locations, Ninja Sports International and NinjaZone LLC.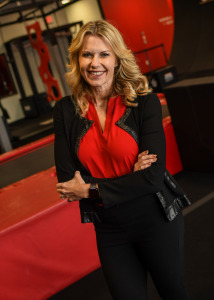 For two years, NinjaZone leased space in the Grand Park Events Center from the city of Westfield for its fitness academy. The city paid to terminate that lease in 2019 after disagreeing with NinjaZone about the cost of the space when it was used by the city.
Wright's Fundamentals Gymnastics North and its 15 employees have since operated out of a roughly 8,000-square-foot space at 1021 Kendall Court in Westfield. Moving into the new space will also add more than 40 employees to the roster in 2022, according to Wright.
"We have been completely limited by space as to what we can offer. We can do more good for more people with triple the gym space," Wright said.
There were previous plans to build a new facility near Grand Park by mid-2020, but Wright said the pandemic changed the course of the project.
Now, Wright has envisioned a greater emphasis on party areas for birthdays and corporate events. The buildout will include a full ninja course, in-ground trampolines and spring floors, foam pits, dance studios and classrooms.
Wright said everything has been designed to instill confidence in visitors, from toddlers to young adults.
"It's not about the game, it's about the movement," Wright said. "This is about creating the best whole-child experience, rather than creating an elite athlete. We give them the foundation and tools to be fit and love to move forever. Everything we do is to create foundational coordination and movement that will then lead to any sport they do."
Please enable JavaScript to view this content.