A non-partisan organization that provides a factual database on politicians is publicly condemning a recent television attack ad from Indiana House Speaker Todd Huston that cites the group as a source.
Iowa-based Vote Smart issued a statement Wednesday that said Huston, a Republican, is airing an ad that attacks his opponent, Democrat Aimee Rivera Cole, "with information he knows to be false."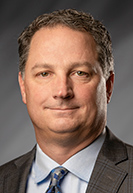 Huston represents House District 37, which includes Fishers.
The ad, which criticizes Cole for her positions on health care, utility rates and tax cuts, cites Vote Smart as the source of information for the claim that Cole "opposes using tax cuts to spur our economic recovery."
"This kind of negative campaign activity deliberately deceives voters and is precisely the sort of tactic that Vote Smart attempts to counter with its factual database," the statement from Vote Smart said. "By using Vote Smart's name to give credibility to these attacks, Todd Huston is cheating the public out of their need for trusted, abundant, accurate information."
According to answers Cole provided to Vote Smart in 2018, when she first ran against Huston, she said she did not "support lowering state taxes as a means of promoting economic growth." But she also included a statement with that answer that said she believes "tax cuts can boost economic growth. However, it is by no means an automatic or perfect relationship. While I recognize that a good tax policy can increase growth, I would only support a policy that also includes cuts to nonproductive spending."
The statement from Vote Smart says the organization prohibits the use of its name and programs in partisan political advertising.
"All candidates in Indiana have been notified of this policy in writing," the statement said. "Additionally, this policy is posted on the Vote Smart website."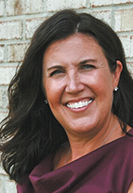 Cole and Indiana Democratic Party Chairman John Zody have called on Huston to take down the ad.
"If Todd Huston has a shred of integrity, he'll admit he shouldn't traffic in false information and remove this ad immediately," Zody said in a written statement. "Elections are a contest for ideas, not a venue to peddle falsehoods and mistruths. The Speaker looks diminished and desperate when he's blanketing the airwaves with downright lies."
Huston did not respond to IBJ's request for comment Thursday morning.
Indiana Republican Party Executive Director Matt Huckleby issued a statement Thursday afternoon defending the claims made in the ad.
"Aimee Rivera Cole acknowledged that she doesn't support using tax incentives to increase economic development and create jobs on a publicly available website," Huckleby said in the statement. "It now appears that when she has to defend her extreme liberal views, her campaign wants desperately to avoid explaining them. She has constantly misrepresented and lied about Speaker Huston's legislative accomplishments that have benefited Fishers and the state of Indiana."
Huston is one of several GOP lawmakers representing northern suburb seats that are more competitive than usual this year, as demographics seem to have shifted in the Democrats' favor and Republican President Donald Trump's popularity has waned in those areas.
Huston has been on TV since August and has said this is not the year to take anything for granted, which is why he's been out campaigning in his Fishers district. According to the Associated Press, Huston has raised more than $1.2 million to try to keep his seat.
Huston has been in office since 2012 and won reelection to House District 37 in 2016 with 64%, but his percentage of the vote dropped to 54.5% two years later when Cole ran against him for the first time.
Please enable JavaScript to view this content.