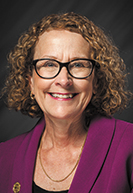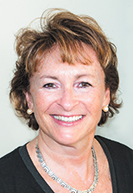 In 2018, when Democrat Naomi Bechtold ran against Republican incumbent Donna Schaibley for the state's House District 24, she didn't think Republicans even realized Schaibley had an opponent.
Bechtold was a first-time candidate, didn't know much about how to run a campaign, and didn't have enough money to air a TV ad.
As a result, she was pleasantly surprised when she earned 42% of the vote.
This year, she is on the ballot—again opposing Schaibley—but the race is much different.
"No longer are we running a stealth campaign," Bechtold said. "Republicans obviously know there's a whole lot of qualified Democrats on the ballot. I think they are legitimately scared of losing so many seats on the north side of Indianapolis, and I think ours is one of them."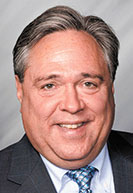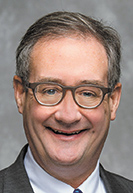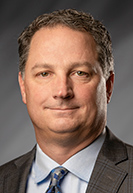 Republican state lawmakers seeking reelection in the northern suburbs have noticed and, in fact, are campaigning significantly more this year than in previous elections.
Indiana House Speaker Republican Todd Huston has been on TV since August in an effort to reach voters in his Fishers district. Republican state Sen. John Ruckelshaus has lost 18 pounds walking door to door in his district in northern Marion County and Hamilton County. Longtime Republican state Rep. Jerry Torr, who represents Carmel, says he's spending more time and money campaigning than ever before and has a TV ad for the first time ever.
And Schaibley, whose district includes parts of Hamilton and Boone counties, has knocked on more than 4,000 doors since June—donning a mask and staying distant from voters—and is also on TV for the first time.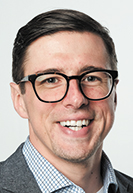 "These folks have never had to campaign in this way before," said Peter Hanscom, former Democratic U.S. Sen. Joe Donnelly's 2018 campaign manager. "I think these races are going to be incredibly close."
Most of these GOP incumbents represent districts that Republican President Donald Trump easily carried in 2016 and are in seats that have been in Republican control since at least the last redistricting lines were drawn—if not longer.
But the seats also overlap with Indiana's 5th Congressional District, which has become a nationally watched race between Democrat Christina Hale and Republican Victoria Spartz. Most political pundits say the race is a toss-up, even though the district has been held by Republicans for decades.

And the same demographics that Democrats argue have shifted the 5th District in their favor are also in play in these Statehouse races. Plus, the competitiveness of the 5th District could drive higher voter turnout, and Trump's popularity seems to have significantly declined in Hamilton County.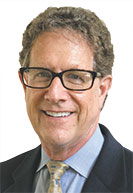 It all adds up to an election Republicans can't take for granted.
"This is a year where who the heck knows," Huston said. "This is not the year to mail it in. This is the year to go remind people why you're the best person to represent them. Nothing should be taken as a given."
Ed Feigenbaum, publisher and editor of Indiana Legislative Insight, said "anything and everything is in play."
"Nobody really knows what to expect," Feigenbaum said.
Former Republican state lawmaker Mike Murphy said it doesn't take much to change several hundred votes and shift the outcome of a race, and that could happen in these districts.
"It's not going to be like a lightning bolt from God," Murphy said. "It's going to be a combination of a lot of factors, 2% here and 2% there, that could easily take out an incumbent."
Years in the making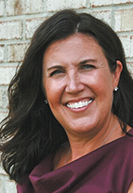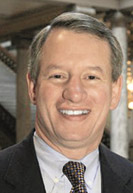 For years, Democrats have argued that the northern suburbs are no longer a Republican stronghold.
After the 2018 election, they pointed out that Donnelly won the vote in the 5th District, despite losing the statewide race to Republican Mike Braun. And they have emphasized the shrinking margins of victory for Huston, who has been in office since 2012. He won reelection to House District 37 in 2016 with 64%, but his percentage of the vote dropped to 54.5% two years later.
Huston faces the same Democratic opponent this year as he did in 2018—attorney Aimee Rivera Cole.
Cole said she learned in 2018 that Fishers—which makes up much of the district—"isn't as red as everybody thought." She earned 45.5% of the vote as a first-time candidate.
In House District 39, Torr's margins have also been narrowing. In 2014, Torr received 73% of the vote, but in 2016, that dropped to 64% and in 2018 to 57%.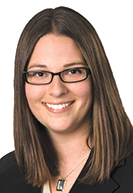 "Carmel has been changing and Jerry Torr has not been willing to change with the community," said Democrat Ashley Klein, who is running against Torr. "He's out of touch with the voters, and people in Carmel are looking for a more representative voice."
Political leanings in Carmel do appear to be changing. Last year, a Democrat won a seat on the Carmel City Council for the first time ever.
Democrats also won two city council seats in Fishers, including one at-large, and a Zionsville Democrat ousted the Republican incumbent in the mayoral race.
Hanscom said 2018 showed the "beginning steps" of a trend, as more young families move to cities like Carmel, Fishers and Zionsville.
"They're taking their politics with them," he said.
The population in the 5th District—which includes parts or all of nine counties—has grown 9% from 2010 to 2018, according to data from the U.S. Census Bureau. Hamilton County has seen more significant growth, though, with the population increasing 23% from 2010 to 2019. Population also increased 20.5% in Carmel and 23% in Fishers in the same period.
The 5th District has also become slightly more diverse. In 2010, 85% of people identified as white, a percentage that dropped to 80% in 2018, according to census data.
Bechtold said that, when she knocked on doors in 2018, voters would secretly tell her they vote for Democrats but then ask her not to tell their neighbors. This year, she said, some of those same houses have yard signs up for Democratic candidates.
"It was a lot of people who were sort of closeted, and you don't see that anymore," Bechtold said.
In some parts of Marion County that are included in both the 5th District and some of the contested suburban Statehouse seats, Democrats also made gains in local races in 2019. For example, Democrat Keith Potts ousted Republican incumbent Colleen Fanning for a seat on the Indianapolis City-County Council that overlaps with Senate District 30 and the 5th District.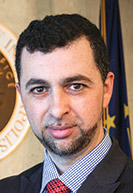 "Based on what we know today, we are extremely encouraged," said Democrat Fady Qaddoura, who is running against Ruckelshaus for the Senate District 30 seat. "We feel the energy every day."
On the defense
The shift has not gone unnoticed by Republicans.
"The demographics in my district have changed," said Schaibley, who has been in office since 2014. "There's an increase in Democratic voters in my area."
That's why Schaibley, and other GOP state lawmakers, are investing hundreds of thousands of dollars in TV ads to tout their focus on fiscal responsibility, health care and economic development.
"I was shocked when I saw that first Donna Schaibley ad," Feigenbaum said. "But it makes a whole lot of sense that she's up there early."
The strategy in most of the Republican ads has been to push the message that the state is on the right track—in large part thanks to GOP leadership at the Statehouse—while Democrats have argued the opposite and tried to paint Republicans as out of date, out of touch and not focused enough on public education.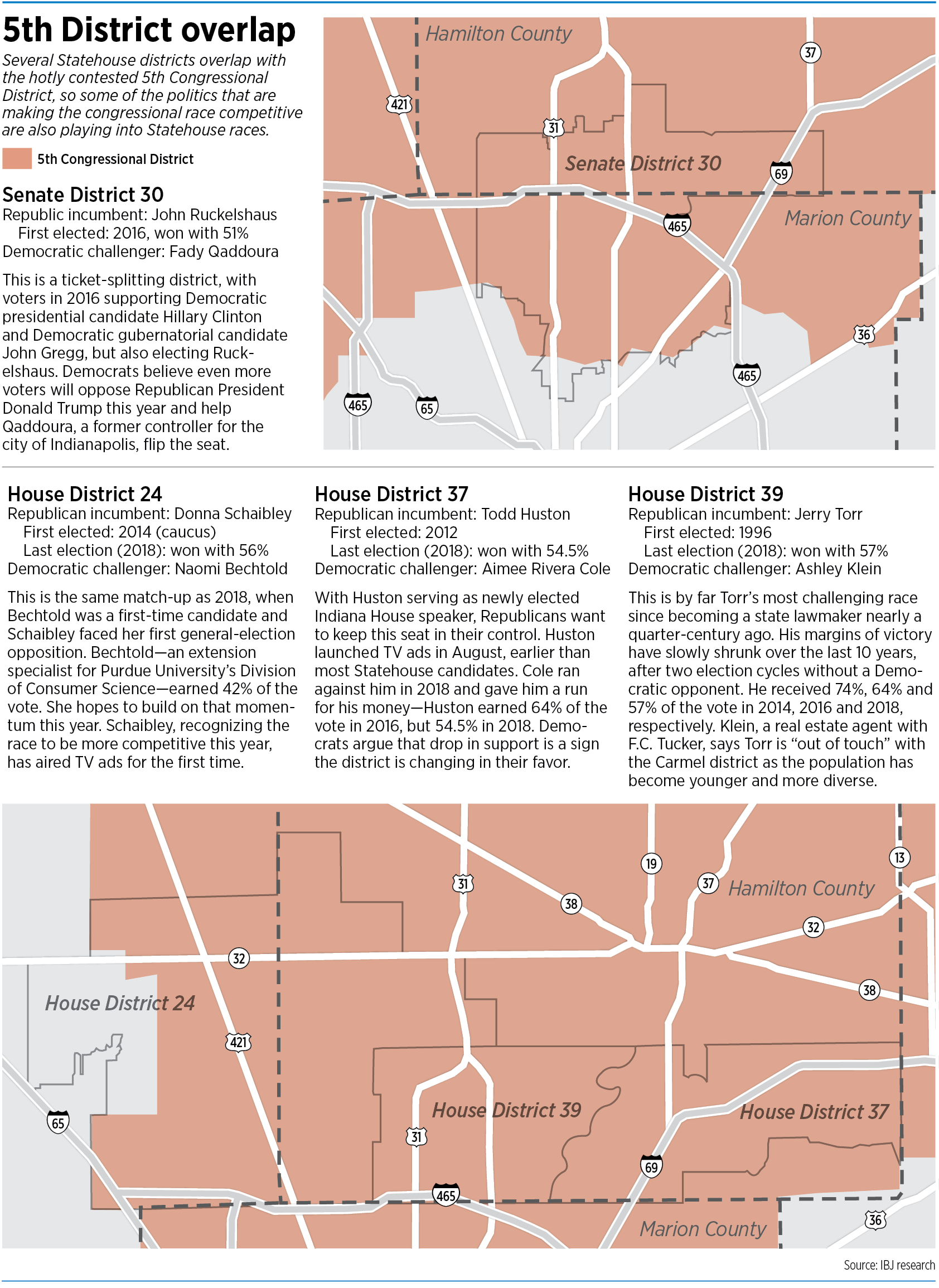 The fact that the Democratic candidates are on TV at all is somewhat unusual, because the candidates often don't have enough funding for it. In 2018, for example, neither Bechtold nor Cole had enough money for a TV ad, but both are on air this year.
"It does feel like it's more competitive this year," Cole said. "I don't think Speaker Huston really took me seriously last time. I know he is now because he's putting in work, too."
Some advertising has gone negative, especially in Senate District 30, where the Senate Majority Campaign Committee—which supports the campaigns of Republican state senators—sent out a mailer that depicted Qaddoura as a hitchhiker with possessions on his back and criticized him for "cuts" made while he was Indianapolis city controller.
The piece quickly garnered attention, because Qaddoura and his family were homeless after Hurricane Katrina hit New Orleans in 2005, where he was living at the time.
Qaddoura said the ad contradicts the "voice of reason" persona Ruckelshaus tries to portray.
"I think many were offended in our district," Qaddoura said. "People did not want any of these negative ads."
Ruckelshaus, who was elected to the seat in 2016, said the competitive nature of the district often leads to contentious advertising.
"It just has a history of it," he said.
The Trump factor
Republicans are also trying to separate themselves from federal campaigns and Trump, who is seeking a second term. Republicans and Democrats both say Trump appears to be losing support in Hamilton County, despite winning there by 20 points in 2016.
Torr said the presidential race is hurting his campaign.
"President Trump is not as popular in the Indianapolis suburbs as he is in the more rural areas of the state, so it makes it harder," Torr said. "I just try to differentiate myself and talk about my accomplishments in the Legislature."
Huston said he takes a similar approach and, whenever a voter tries to connect him to Trump, he tries to remind them that he can't control what's happening in Washington, D.C.
"A lot of people want to talk about it, but quite honestly I can't do anything about it," Huston said.
Ruckelshaus said that, when Trump comes up in campaign conversations, he reminds voters of his own bipartisan efforts, such as the town hall events he hosts with Democratic state Reps. Carey Hamilton and Ed DeLaney and Democratic state Sen. J.D. Ford.
"People will say, 'OK, what party are you?'" Ruckelshaus said. "I say, 'I'm a member of any party you invite me to.'"
Trump lost in Senate District 30 in 2016, but Ruckelshaus won with 51%, so he feels confident voters will be willing to vote for a Democrat for president and a Republican for state office.
"It's a very high ticket-splitting district," Ruckelshaus said.
But Qaddoura said Ruckelshaus' willingness to stay silent about Trump makes him complicit in the president's actions, and he says voters who have traditionally cast ballots for Republicans have told him it's time for a change.
"They see the direct connection between local issues and national issues," he said.•
Please enable JavaScript to view this content.