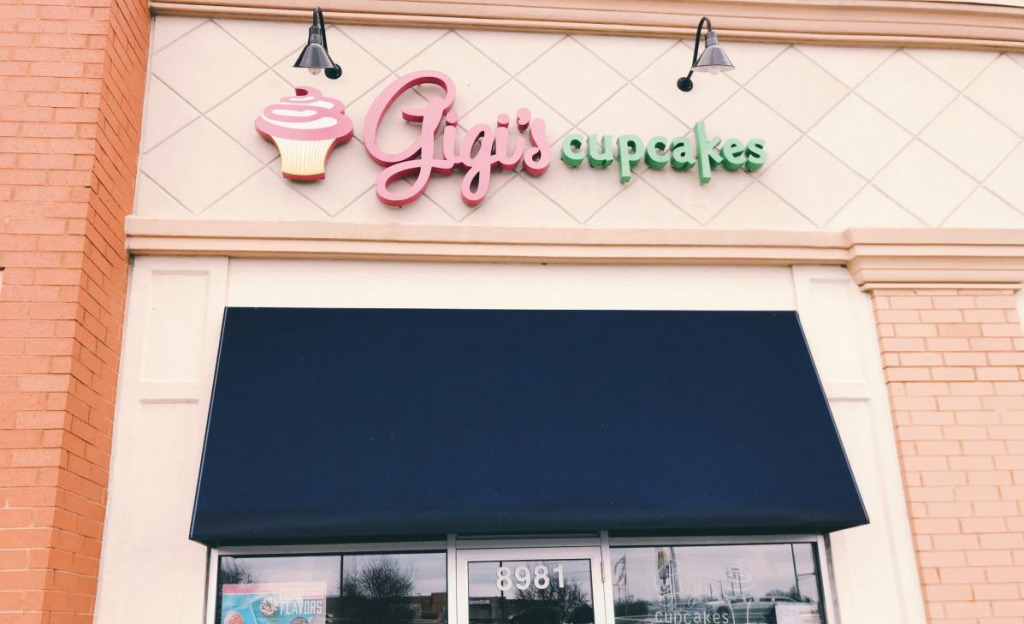 Hamilton County will soon be losing a cupcake bakery and a combination bookstore and bar, but it'll be gaining a Just Love Coffee Cafe and two poke eateries. Also on the agenda is the return of Flix Brewhouse under a new name.
Here's the latest news on the North of 96th restaurant and retail scene:
Gigi's Cupcakes
Bakery Gigi's Cupcakes plans to close its last central Indiana location, at 8981 E. 116th St. in Fishers, at the end of the year.
The closure will end a nearly 12-year run for local franchisees Nick and Lory Pappas and business partners Paul and Kathy Arduini, who opened their first Gigi's Cupcakes location in May 2010 near the Fashion Mall at Keystone in Indianapolis and later added stores in Fishers and Westfield and two cupcake trucks. The Indianapolis and Westfield stores closed last year.
The last scheduled day in business for the Fishers store is Dec. 31.
"After 12 successful years, we have decided that it's time to slowdown and enjoy life a bit more," the owners said in a social media posting. "It's been a blessing to witness the happiness that our many cupcakes have brought to people over all these years throughout central Indiana. We will miss you."
Nashville, Tennessee-based Gigi's Cupcakes, founded in 2008, is the largest cupcake franchise in the country with more than 100 stores in 24 states
Books & Brews Noblesville
Stephen and Jordan Fox, who opened a Books & Brews franchise in Hamilton Town Center in mid-2019, announced on Facebook that the store will close Dec. 19.
"It is with heavy hearts that we have to make this announcement," they said. "After 2.5 years of dedicating our lives to our store, we must say goodbye."
Business at the Noblesville store fell considerably during the pandemic. The family launched a GoFundMe campaign late last year in an effort to raise $40,000 to pay rent and other bills. It received about $10,500 through 333 donations.
The closure leaves the Indianapolis-based Books & Brews chain with four locations, down from 10 in 2019. Stores in Carmel, Broad Ripple, Mass Ave, Muncie and Oxford, Ohio, also have gone out of business.
The chain's flagship store on the northeast side of Indianapolis remains open, as do locations on the south side of Indianapolis and in Zionsville and Brownsburg.
Just Love Coffee Cafe
Murfreesboro, Tennessee-based Just Love Coffee Cafe plans to open its first Indiana franchise in Carmel in late January at 12525 Old Meridian St.
The coffee shop and restaurant features specialty coffees and an all-day food menu.
Whitestown residents Erika and Peter Steele are franchisees. It will be the 30th location for the 10-year-old chain, which has stores in nine other states.
The menu features waffles, sandwiches, salads, paninis and wraps.
The restaurant will have capacity for 88 diners, a private party area and a pet-friendly patio.
Flix Brewhouse
Movie theater-restaurant Flix Brewhouse in Carmel closed in November 2020 because of the COVID-19 pandemic. It is finally ready to reopen later this month. The theater in Merchant's Square recently conducted a hiring event and is on schedule to open Dec. 16, it said on Facebook.
Ali'i Poke
Fast-casual eatery Ali'i Poke, which has already has two area locations, plans to open two locations in Carmel over the next several weeks.
The chain plans a mid-December opening at 12545 Old Meridian St. followed by a mid-January opening at 4335 W. 106th St.
Ali'i Poke's existing local locations are in Fishers, 8989 E. 116th St., and on the IUPUI campus in Indianapolis. It opened its first location in 2018.
The menu at Ali'i Poke consists mostly of build-your-own poke bowls, featuring an array of meats, seafood, rice and vegetables.
Old Town Antique Mall
After operating for nearly 20 years at 38 W. Main St., Carmel Old Town Antique Mall left the premises in November to make room for Columbus, Ohio-based COhatch, which is renovating the 11,300-square-foot space. The antique mall expects to reopen this month in a new location in Carmel at 1005 3rd Ave. SW.
Correction: This story originally said that Flix Brewhouse was opening under a new name. That was incorrect. It is reopening with the same name. 
Please enable JavaScript to view this content.