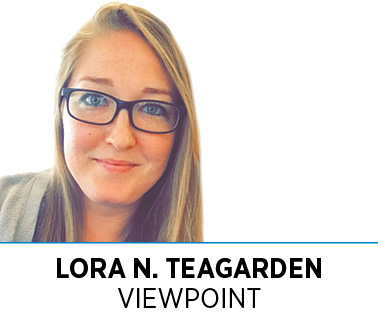 When I hear people continuing to argue against the Red Line even after it's been in operation for several weeks, and that factions already are cropping up to complain about the changes coming as a result of the Blue and Purple lines, I am struck by one thought: These people haven't accepted that the world is changing.
By this, I mean that the days of viewing urban neighborhoods as places people drive through to get from the suburbs to downtown are over. Instead, those neighborhoods are once again being recognized as places where people live, and where those people have every right to safe, walkable and connected communities. As a result, we're seeing a dramatic shift in the way we plan our streetscapes and the way we expect people to travel from one part of town to another.
The bottom line is this: The car is no longer the central consideration on streetscapes; people are.
This shift is happening across the country. During the middle of the last century, the American migration from the city's core to the suburbs created a massive commuter population under the guise of urban renewal. In response, urban planning focused on the most direct way to move people from suburban homes to downtown jobs and back again. The car became the focus of planning, and the parts of the city between Point A and Point B were often viewed as barriers to efficiency.
Like many cities, Indianapolis responded to this by building elevated interstates and transforming quiet neighborhood streets into multi-lane, one-way express routes. The result? Neighborhoods were bisected, human-scale city blocks were destroyed, and streets were cut off mid-block by the interstates. The new one-way streets might as well have been walls, as their breadth and high-speed traffic made them virtually impassable by pedestrians. This so-called "urban renewal" gutted some of Indy's oldest neighborhoods, hitting lower-income and minority communities the hardest.
Over the last few decades, architects, urban planners, landscape architects and city officials have moved away from this car-centric thinking. They're redesigning streets to embrace concepts such as "road diets" and "traffic calming" to make streets safer for pedestrians, cyclists and motorists. They're refocusing on quality of life for those who live along streets rather than the convenience of the people who drive on them.
The result is streetscapes that are safer for everyone. We've realized that the trip through a neighborhood is less important than the neighborhood itself.
As we lean into this new approach to urban transportation, we will have to continue to adapt both our infrastructure and our way of thinking. So, as the Blue and Purple lines move forward, let's make sure we listen to their future users and serve their best interests. Let's consider how pedestrians, those with differing abilities, cyclists, scooters and other innovations still on the horizon will be incorporated. And, most of all, as we continue to build our great city, let's accept that the world is changing.
Let's appreciate that professionals and community members alike are thinking more about people as a whole and less about cars specifically. Let's stop complaining about progress and work together to design a future for everyone.•
__________
Teagarden is a project architect at Ratio and vice president of the Indianapolis chapter of the American Institute of Architects.
Please enable JavaScript to view this content.