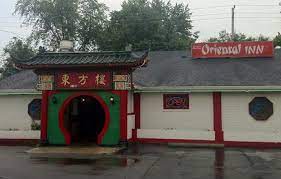 Oriental Inn—known as "Indy's Chinese Restaurant"—has closed permanently after 37 years in business on the city's east side, its owners announced Tuesday.
The restaurant at 1421 N. Arlington Ave., just north of Irvington, shut down in mid-November following a kitchen fire, but owner Gary Chang and his family had been planning to reopen after repairs were made.
In a notice on its website, the family said it had met with several contractors over the past few months but could not reach "fair arrangements" to have the restaurant repaired.
"Please know this was not an easy decision to make," the restaurant said in its notice. "This was a decision that was made after months of conversation and discussions."
The notice also said Chang had "shoulder and back health problems that limit his ability," which led to the decision "to let him rest and get the treatment that he needs in order to better his health."
Foodie restaurant LoveFood.com called Oriental Inn the best Chinese restaurant in Indiana in a state-by-state ranking it released earlier this year. The restaurant also received highly positive reviews from Indianapolis Monthly, TripAdvisor and Restaurant Guru.
"During our 37 years of business, we have created new friendships and everlasting memories that we will cherish," the restaurant said. "We are very apologetic and grateful to our customers who have cheered us on and supported us throughout the years."
Please enable JavaScript to view this content.