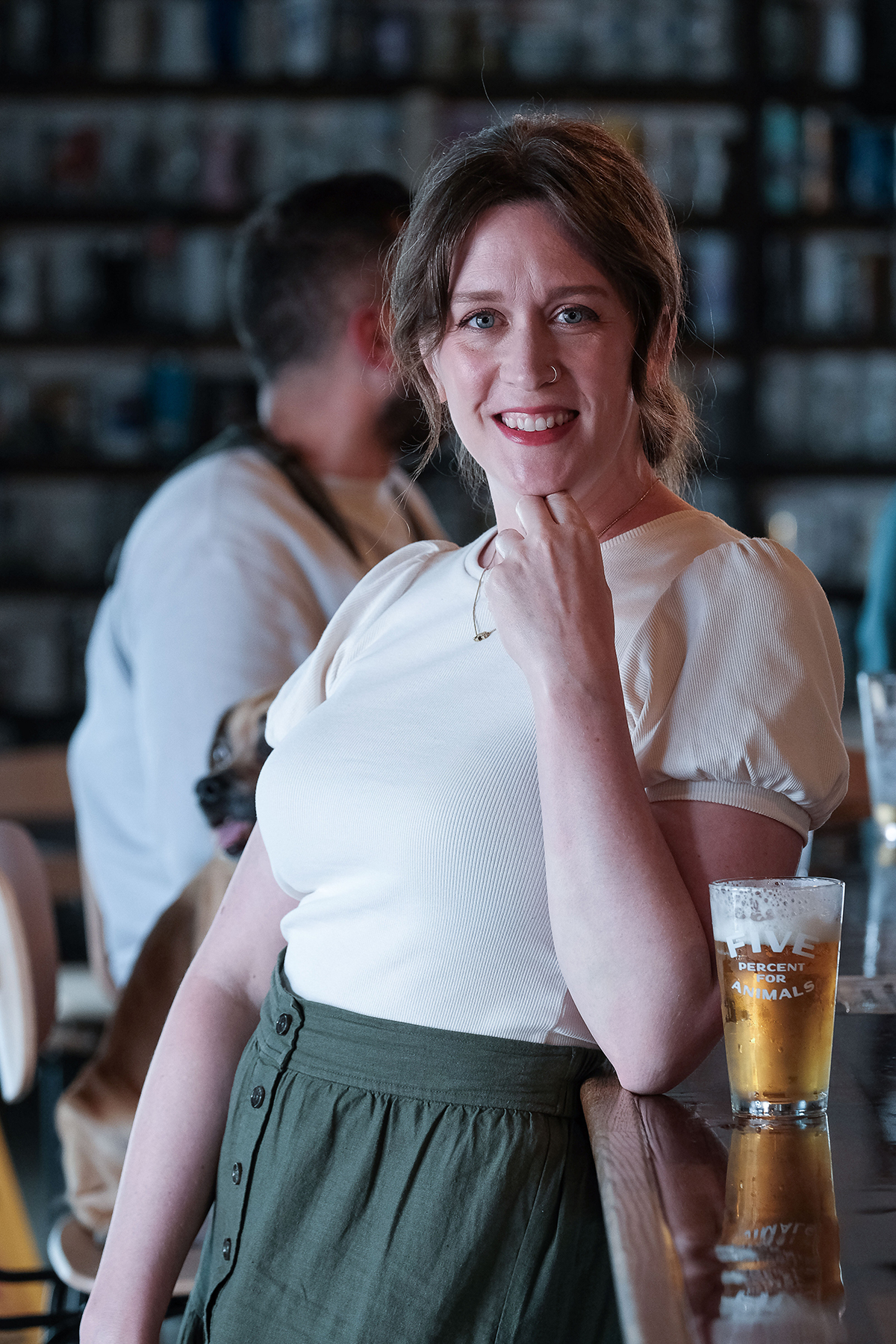 Amy Beers knows a thing or two about the Indianapolis brewing scene. A certified beer sommelier, or cicerone, Beers has studied the art of brewing for several years and strives to share her knowledge with the public and other beer enthusiasts—whether it's over a pint or over the internet with her "Drinking with Beers" YouTube channel. Beers has a book on the city's craft brewing history that's set to publish July 18.
What made you decide to write about Indianapolis' beer scene?
I've run a beer tour company since 2018 and that's always featured a bit of the city's beer history. My publisher [The History Press] reached out and asked if I would be interested in writing a book on the city's brewing history.
I thought it seemed like a fun and interesting project that would challenge me and my work. When I started researching and writing the book, I actually kind of felt like the project started to inspire me to go further into the city's history in beer and to learn more.
Why should people read your book, and what should they expect to find if they do?
Really, it's all about the history of beer in Indianapolis, starting in the 1820s—who we were and how we got to where we are today.
It really delves into how the industry grew and how it's changed in Indianapolis, as well as how it's played a role in changing Indianapolis itself.
Knowing the history of brewing in the city, how would you describe the health of the industry today?
It's interesting, because history tends to repeat itself. It's almost like we've gone back to the days of the early tavern, with a much more artisanal approach that is found in the craft beer breweries of today.
When you sit down for a cold pint, what types of brews do you tend to gravitate toward?
These days, I'm really a classics girl—I like something that's simple but done well; in terms of style, it really just depends on my mood, the season and whether I'll be eating, too. I like all of it—I had a really great [India Pale Ale] the other day, but I also just kind of like a simple lager. Beer is just meant to be enjoyed.
Whom do you expect will have an interest in your book?
I think people in the local beer community will enjoy reading this book, but it also has a broader appeal to people who may not just be interested in beer or history. Beer is a business, and it plays a pretty big role in our city, so I think my book offers some good insights and details that delve into that.
What are some of the most important things you hope people take away from reading the book?
Everyone's pretty much familiar with the fact that the industry has traditionally been dominated by the white male population, but there are some real pioneering women in Indianapolis brewing. I did a lot of digging into that and had to put some pieces of the puzzle together, but I'm really glad that I was able to shed some light on that.
Today, we see more women than ever entering the beer scene, along with people of color and people of the LGBT community. I'm hopeful my book will provide a lot more insights for people, to help people gain a new appreciation for our brewing industry.•
Please enable JavaScript to view this content.