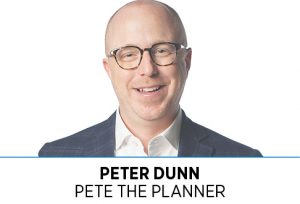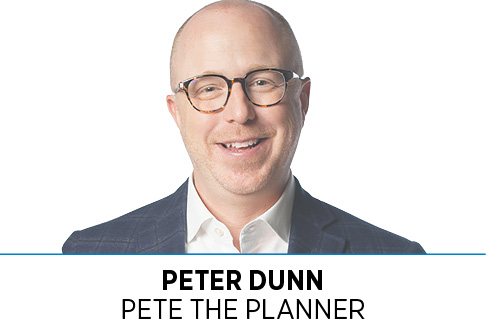 Dear Pete,
My financial life has not gone the way I thought it would go. I ran a successful business, made a great deal of money, and had created a very comfortable life, but then a series of unfortunate events has led to spending most of that money. I spend a lot of time thinking about what could have been. Would one or two different decisions result in me being in a better spot? Or was my current situation impossible to avoid? Most of my friends don't know how far I've fallen, and I'm just hoping you can say something to make me feel like something other than a failure.
—Name withheld
Thank you for voicing these incredibly complicated feelings to me. It's not too hard to find stories of financial triumph and success, but it's much more difficult to find others' tales of struggle, which often don't have a fairy-tale ending. Your question, and hopefully my answer, will serve many who are in a similar situation. Thanks for having the courage to send me your email.
I think about people like you a lot. I think about how much strength and resiliency it takes to push forward, when missteps of the past are so consuming and haunting. Today I will argue that failure isn't the issue.
Sometimes the realization that certainty doesn't exist disguises itself as failure. And since failure is such a common topic, and life feels so binary, when a person finds himself not feeling successful, he often just concludes he's failed. You didn't fail. Your reality changed, and those changes led to instability.
Undoubtedly, there were specific events that led to your financial instability. It's important to separate three elements from this reality. The elements at hand are the money, the events and you. When you leave the three elements scrambled together, it's nearly impossible to not feel choking despair. That's precisely why we're going to separate them.
I like to think of monumental events, both good and bad, as challenges that require us to use all the resources at our disposal. When faced with a challenge, sometimes we spend money, sometimes we spend time, sometimes we spend brainpower, and in many cases, we spend all three.
No matter how many resources you must deploy when addressing a negative event, the trauma from the event itself is something that can stick with you for years, if not decades. These events can often feel like they were about money, but most of the time they weren't about money at all.
Focusing on the money spent, versus the crisis overcome, is a common misstep for people in your situation. And it's also the primary source of pain and anguish.
The money used to address these events has been spent. You needed resources, you had the resources available, and you deployed the resources. It's rather mechanical, and I encourage you to view it as such. There's plenty to tie your emotions to; money generally isn't the best choice.
The problem with this, of course, is that money is the most quantifiable element. In a way, it feels like you can objectively measure your despair by totaling the amount of money spent on the problem. Frankly, this is likely where you find yourself today.
Let's talk about you.
If positive circumstances have turned into negative circumstances, that is not failure. In fact, the perseverance involved with navigating this process is actually the sign of success. You are not a lesser person because you deployed your money to solve whatever challenges were in front of you. What were you supposed to do? Ignore crises? The events themselves don't make you a failure, and dealing with the events doesn't make you a failure. You are not a failure.
There's no doubt you're traumatized by this whole ordeal. And that's OK, too. Acknowledging the trauma saves you the energy you'd otherwise expend to suppress it. Instead of mourning for the life you thought you'd be living, choose to embrace the life you're currently living and the life ahead of you.
Yes, I am reframing your entire reality to make a point. You will not see the joy life has to offer if you're consumed with your past. Your circumstances have changed. It's OK. You're OK.•
__________
Dunn is CEO of Your Money Line powered by Pete the Planner, an employee-benefit organization focused on solving employees' financial challenges. Email your financial questions to askpete@petetheplanner.com.
Please enable JavaScript to view this content.