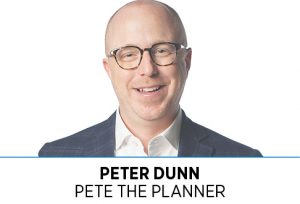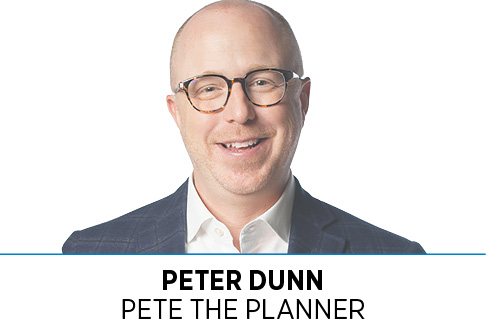 Dear Pete,
You seem to always mention readers should talk to their financial advisers. I know you're a financial expert, but it seems like telling people they should pay someone else to manage their money is a blanket statement which doesn't necessarily apply to everyone. How do you justify consistently giving that advice?
—Marc, Carmel
One of the toughest challenges of giving relatively specific advice to the masses is, my guidance will always lead someone slightly astray if I'm not careful. This is why I often hedge with certain words, explain exceptions, and give advice only when I'm incredibly certain.
A vast majority of Americans should (eventually) have a financial planner, and of that I'm certain.
I'm guessing you noticed the word "eventually." The nuance to my stance is, most Americans don't currently need a financial planner. However, most people who read my column in the Indianapolis Business Journal do currently need a financial adviser. I'm not trying to trap you, me or the financial planners in a web of semantics, but I think details matter.
Think of your financial life on a 1-10 scale, measured in complexity. On the low end of the scale, you have opening a checking account and paying bills, and on the high end of the scale, you have advanced estate planning and choosing a private equity fund to participate in. Most Americans need help only with 1-7. And when you need help with 8-10, you most certainly need a financial adviser. Most IBJ readers need help with 8-10.
More specifically, the 8-10 people shouldn't do it themselves for several reasons. And possessing a deficiency in any of these areas is reason enough to employ a financial planner.
The first reason you should hire a financial adviser is the primary reason people don't hire a financial adviser. You need an adviser to help you screen and select your specific investments. The average investor absolutely does not have the sophistication and discipline it requires to screen and select investments throughout their lifetime. That being said, some amateur investors do have this skill and can find success in managing their own portfolio.
The next reason most people shouldn't go it alone involves technical financial planning. Are you making progress toward your goals? Do you even have specific-enough goals? And if you aren't on track, what are you doing about it?
This is where the majority of my point is made. A good financial adviser provides direction and accountability when things start to go awry. I don't know about you, but I don't think it takes much for a financial life to get weird. And the longer the detour goes unaddressed, the harder it is to get to your destination.
Have you ever had a repair person come to your home, perform a four-second task you had no idea was a thing, charge you $85, then head off to the next rube's home? Me, too. It's humbling. The same seemingly esoteric processes occur in the financial world, and most people don't possess the skills and tools to perform those tasks themselves. You can either fight this reality or accept it.
Additionally, a professional financial adviser has more than a cursory understanding of risk tolerance, risk capacity and time horizon. As much money as you think you're saving by avoiding planning fees, it's incredibly likely you lose opportunity on the back end via the classic "not knowing what you didn't know." And while I realize that cover-all, slightly condescending explanation of financial blind spots feels reductive, I assure you it's valid and true.
Finally, there are several external elements to a financial plan that change on a regular basis. In other words, when policy and law changes affect your plan and you don't realize it because you don't look in the places where the changes are published, then your plan can become instantly invalid. A good financial adviser can mitigate this risk quite easily.
The bottom line is, quality financial planners will more than make up for their fees by simply providing insight on how both internal and external factors affect your financial plan. Can amateur investors/planners do these things themselves? Sure, but with less frequency and success than you might want to believe.•
__________
Dunn is CEO of Your Money Line powered by Pete the Planner, an employee-benefit organization focused on solving employees' financial challenges. Email your financial questions to askpete@petetheplanner.com.
Please enable JavaScript to view this content.