Similar to an offensive lineman who declines to wear sleeves when temperatures are in single digits, rapper Doja Cat leaned into the winter conditions Saturday night on Monument Circle.
Headlining the first night of three free music showcases affiliated with the College Football Playoff, Doja Cat wore a bikini top while her band's keyboard player sported a ski cap and scarf just a few feet away.
If Doja Cat intended to make a fierce impression amid an intermittent wintry mix and temperatures in the 30s, the Los Angeles native succeeded.
Musically, she impressed by gliding between singing and rapping with an ease to rival late-1990s Lauryn Hill. And Doja Cat's dance moves accentuated her R-rated lyrical content.
Her backing dancers wore tops that gave equal billing to the logos of Alabama and Georgia. The black-and-crimson color scheme of Doja Cat's outfit featured no school logos, but a preference for Alabama might be inferred.
Inclement weather caused a 90-minute delay in opening the gates to concert attendees. Aerial dancers on the side of Salesforce Tower weren't able to perform between acts as scheduled, and a free zipline attraction on the west side of Monument Circle wasn't up and running.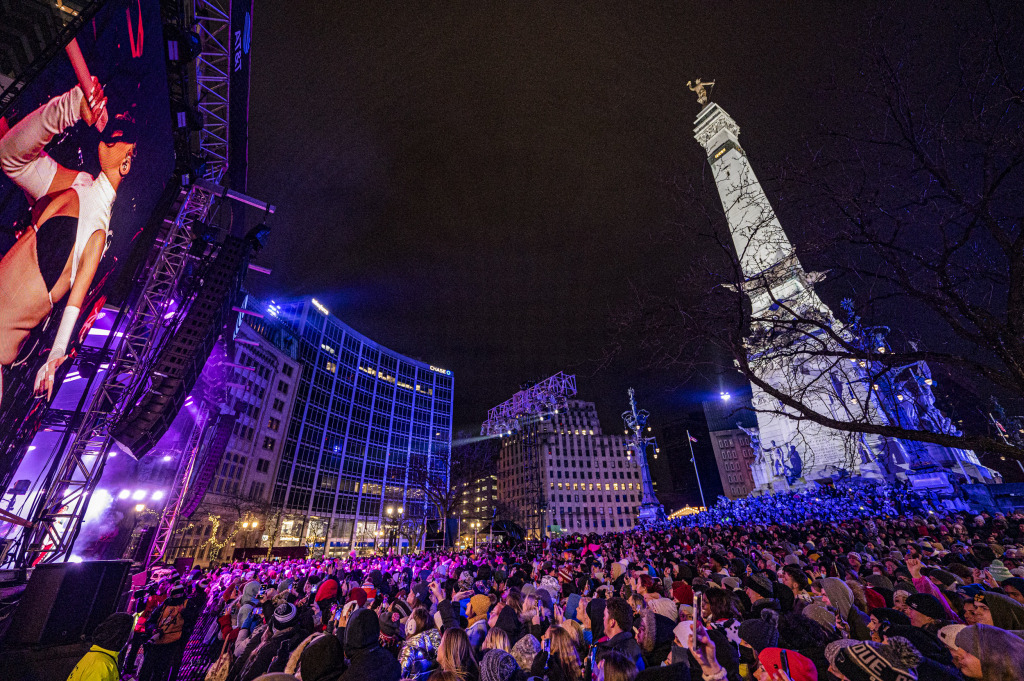 People did leap, however, from a height of 25 feet into an airbag as part of the "Touchdown Bag Jump" on the east side of the concert area. Overall, the site was far from overcrowded and the south side of Monument Circle seemed to be more or less vacant.
Pop-rock trio AJR delivered an energetic performance to preview the group's May 28 ticketed show at Ruoff Music Center. R&B newcomer Pink Sweats won over the crowd with his vocal range, and Indianapolis-based DJ Gabby Love offered an insightful overview of hits songs from yesterday and today.
On Sunday, the aerial dancers and the zipline attraction will give it another try. The musical lineup: Twenty One Pilots, Ava Max and Huckleberry Funk. Gates open at 5 p.m.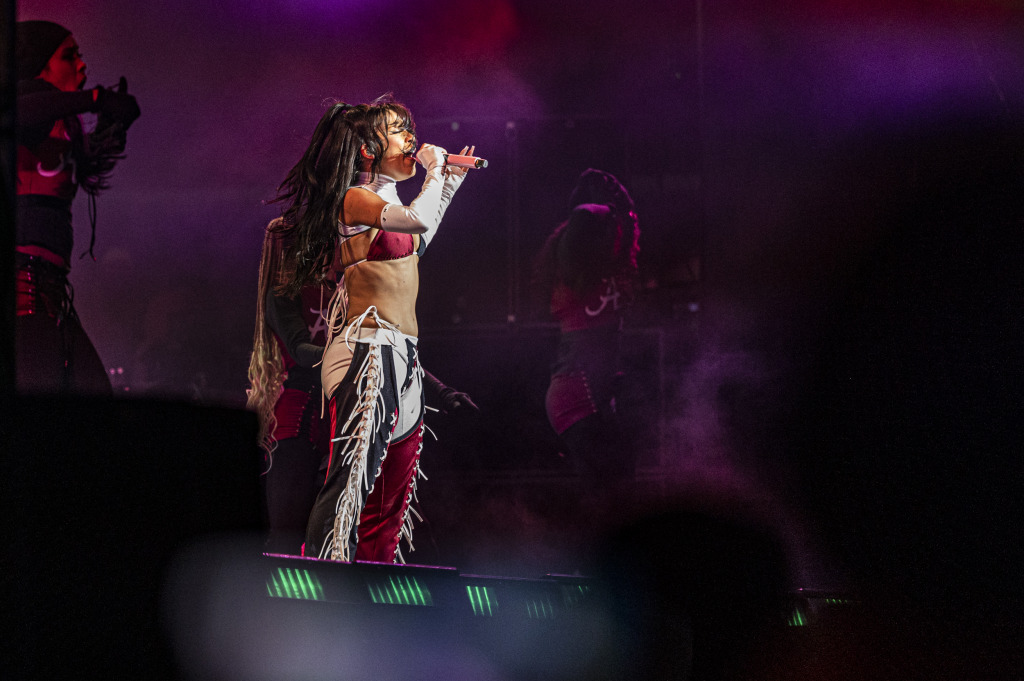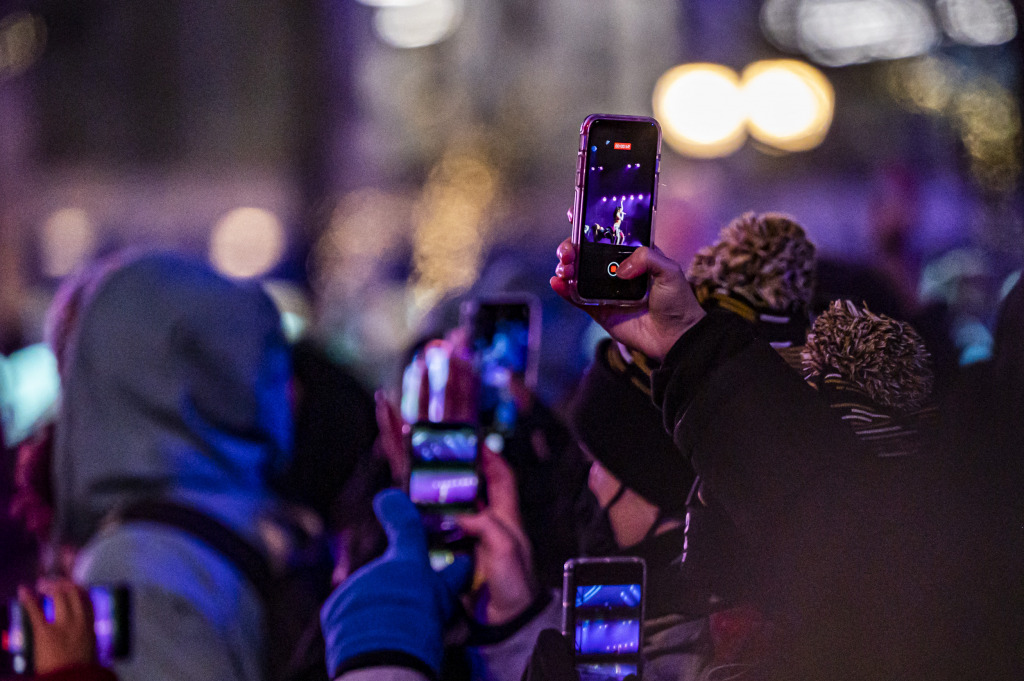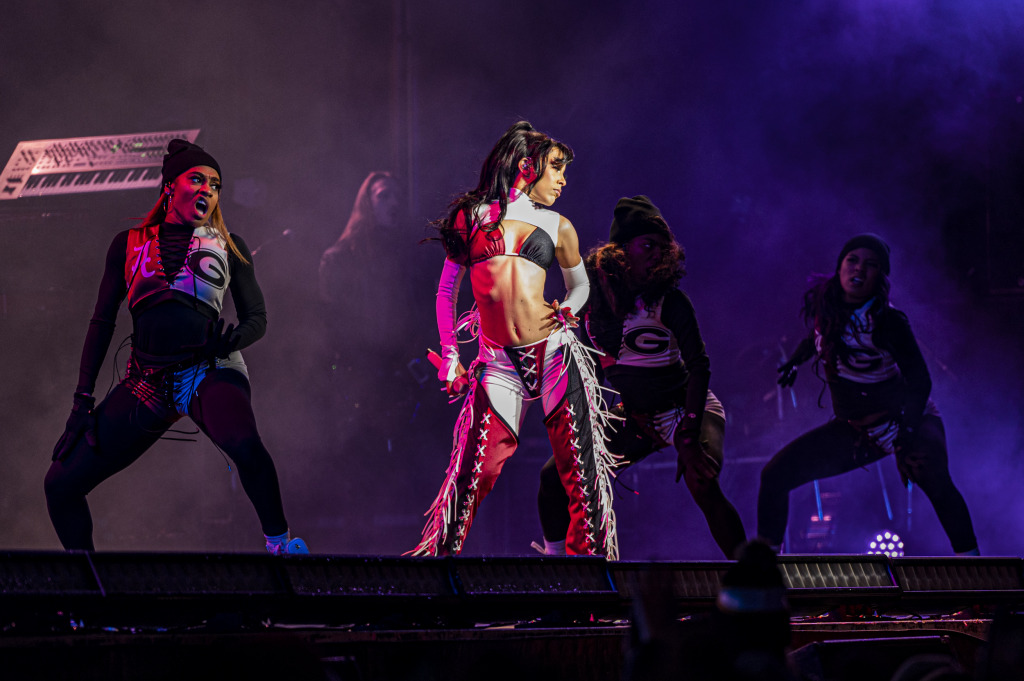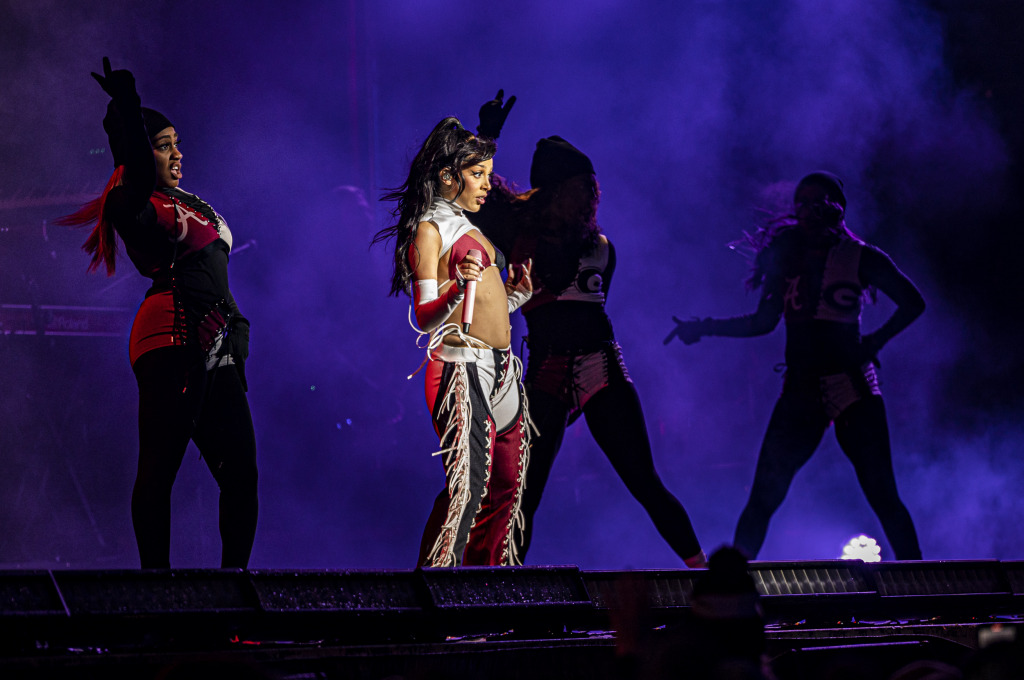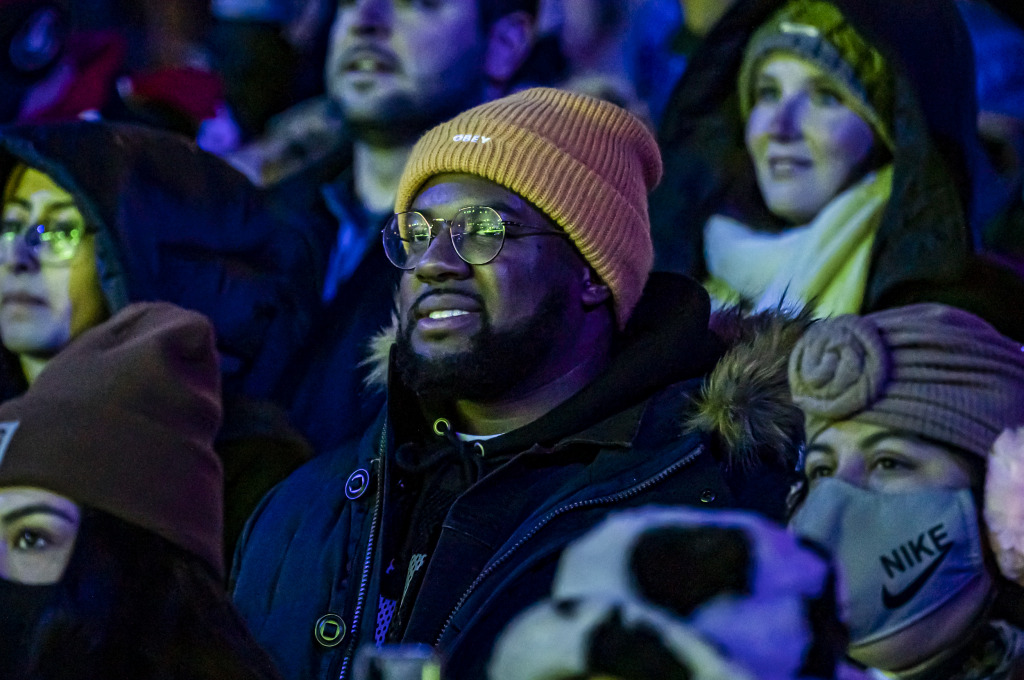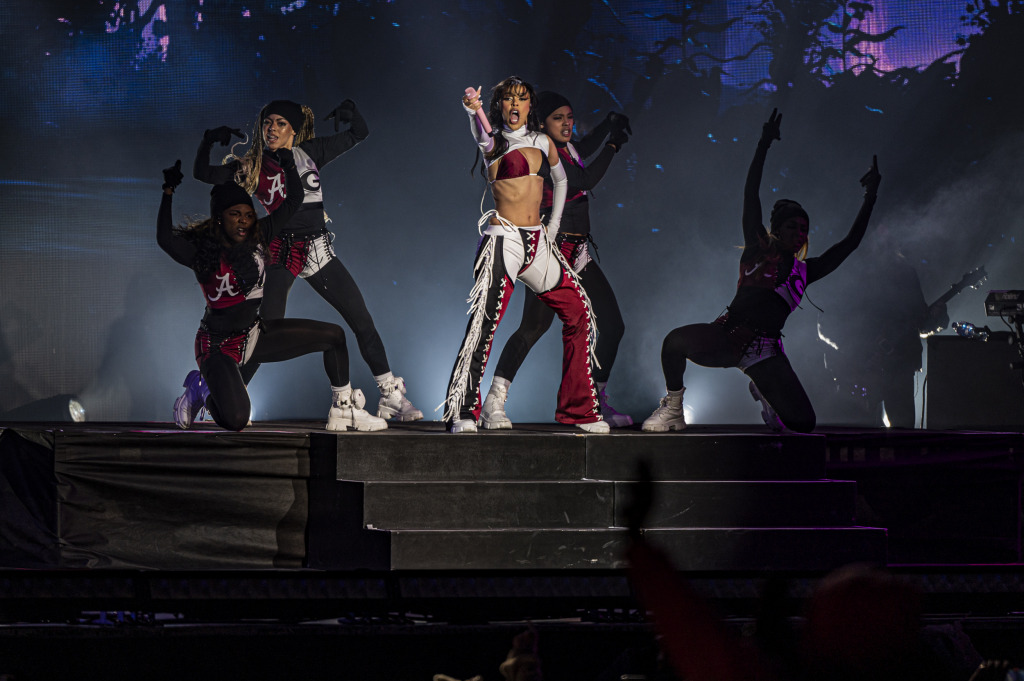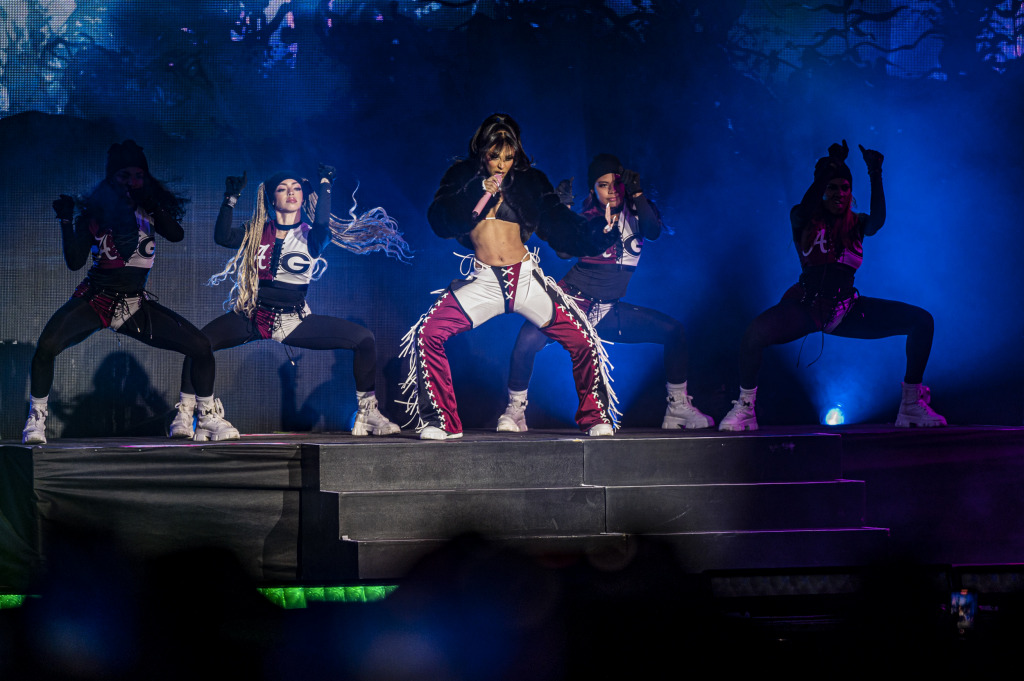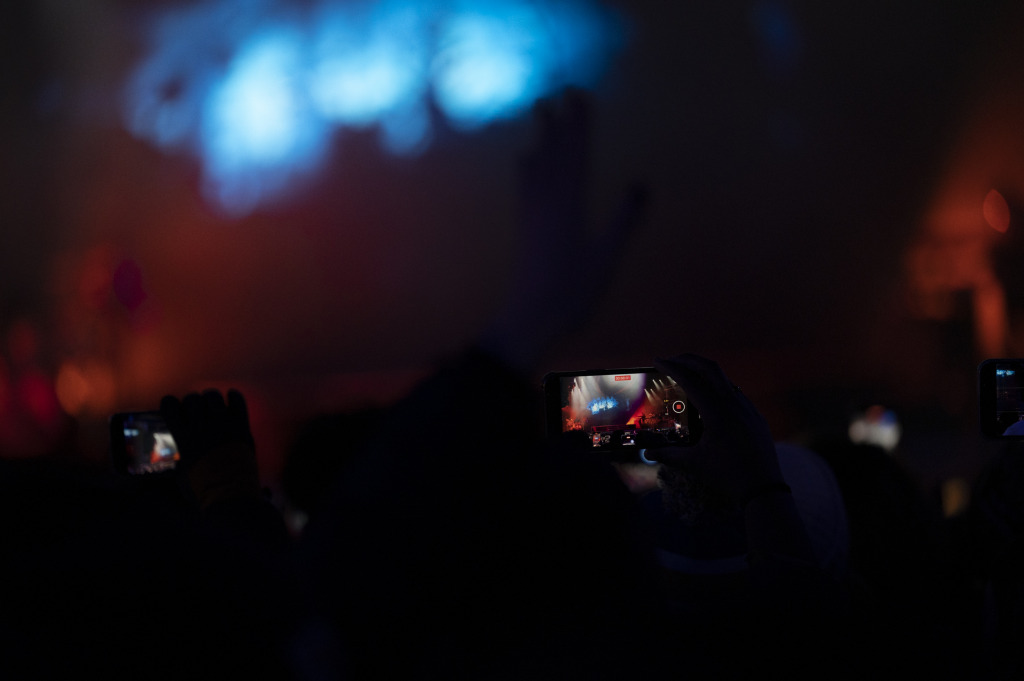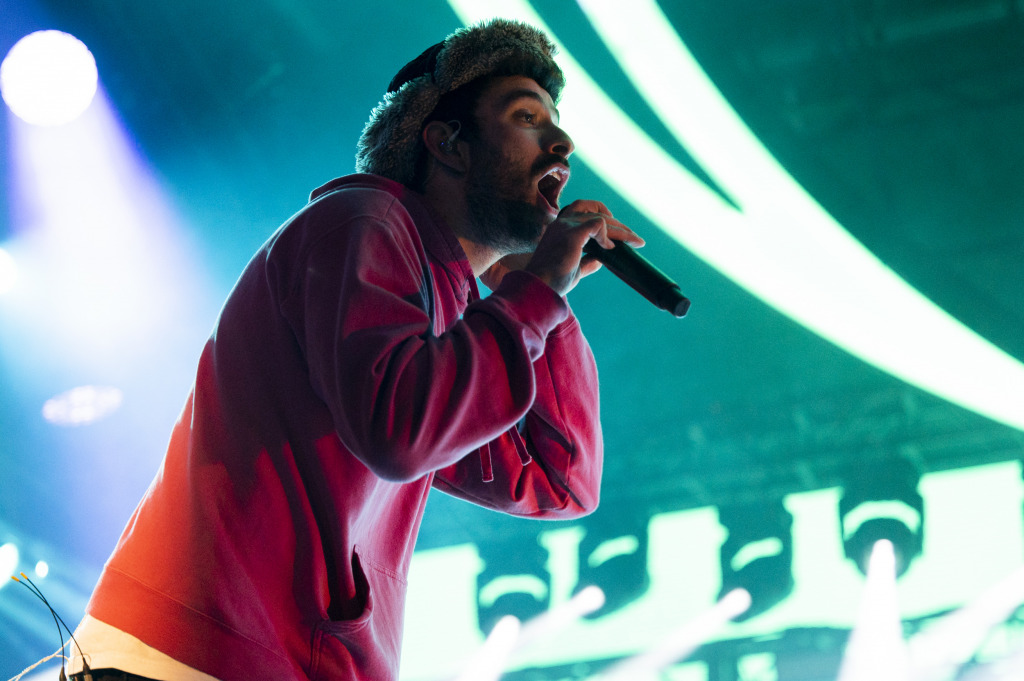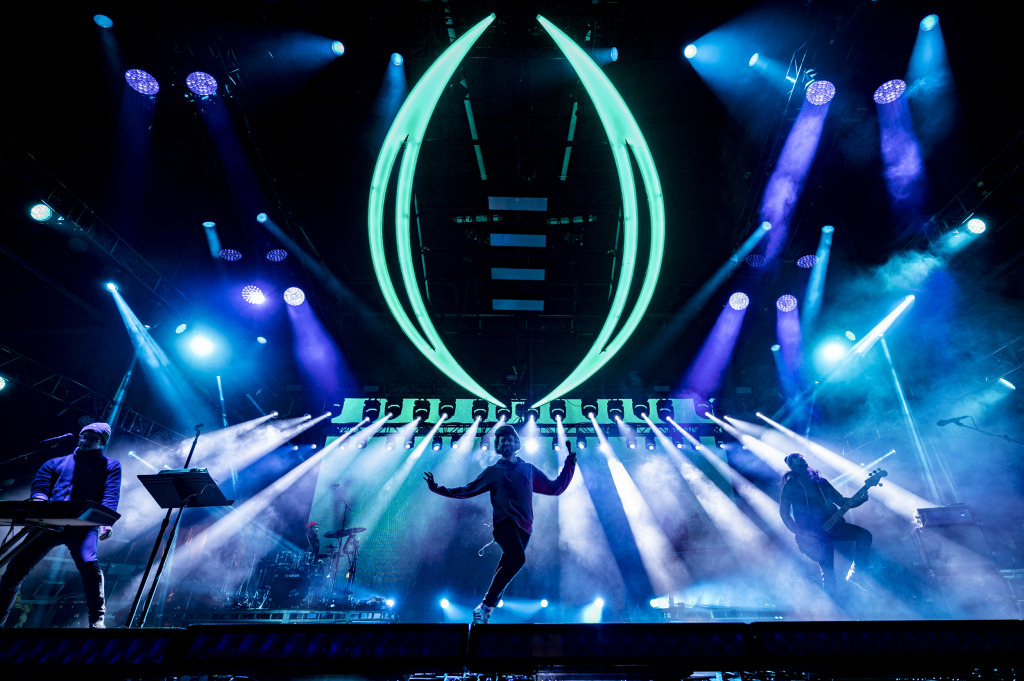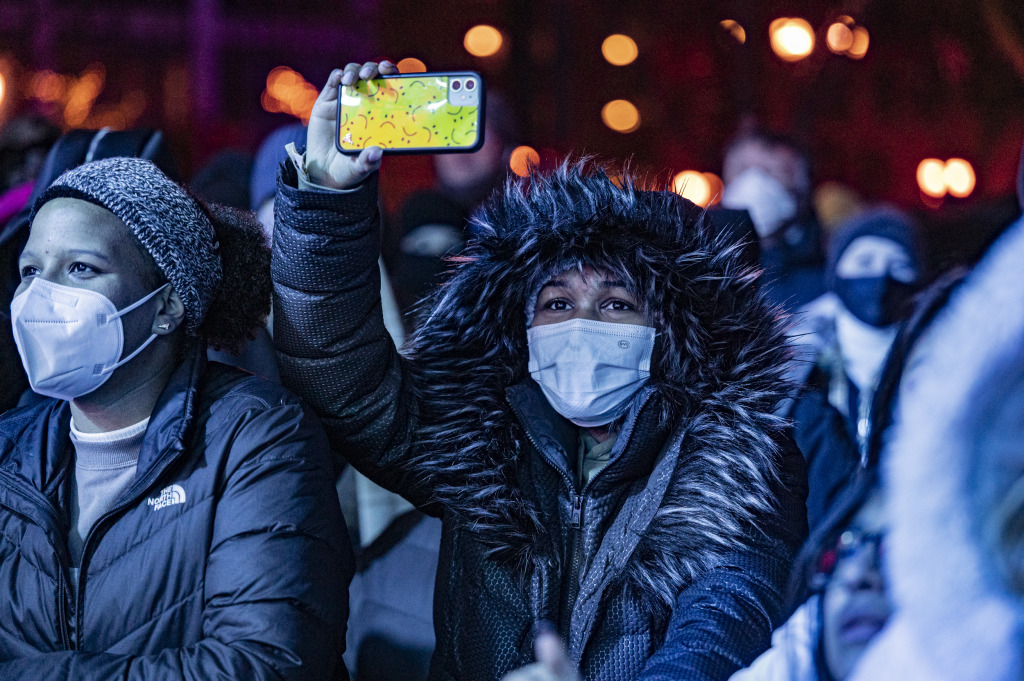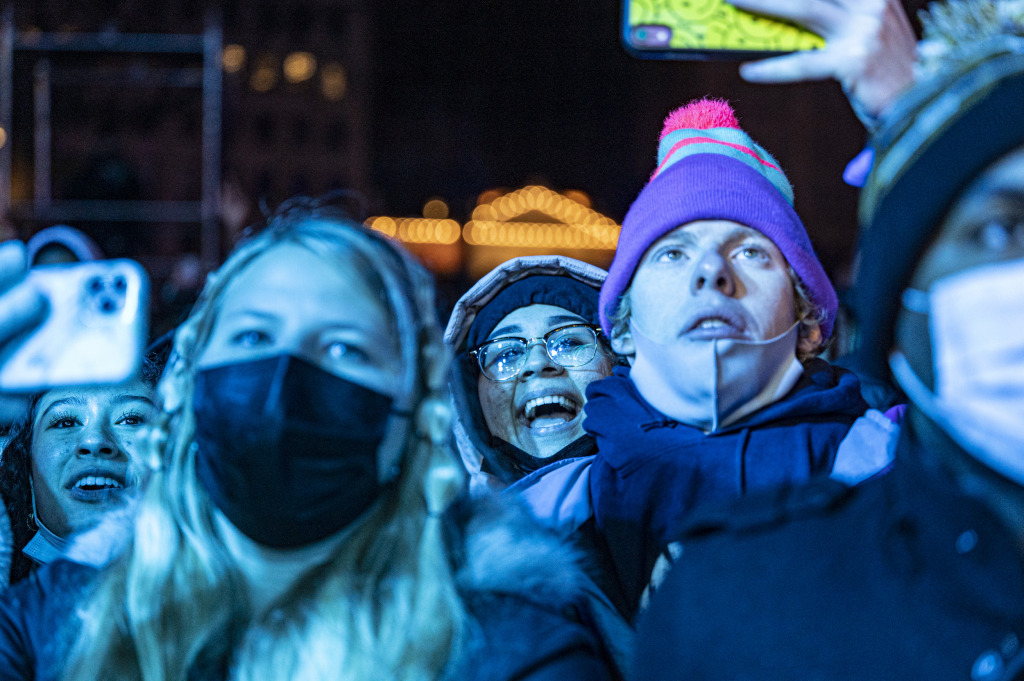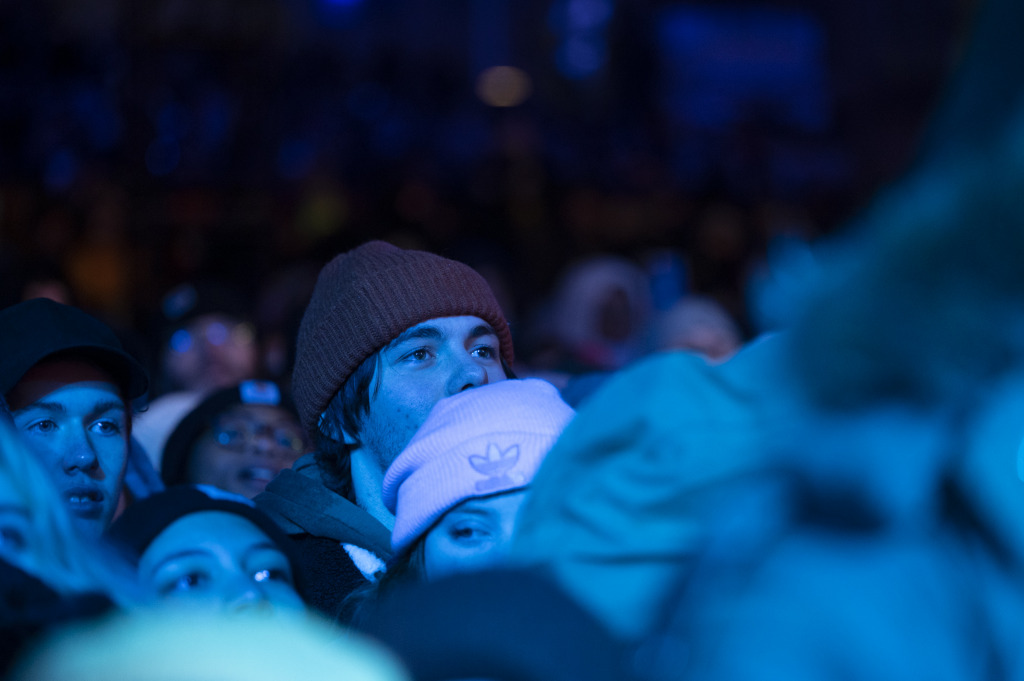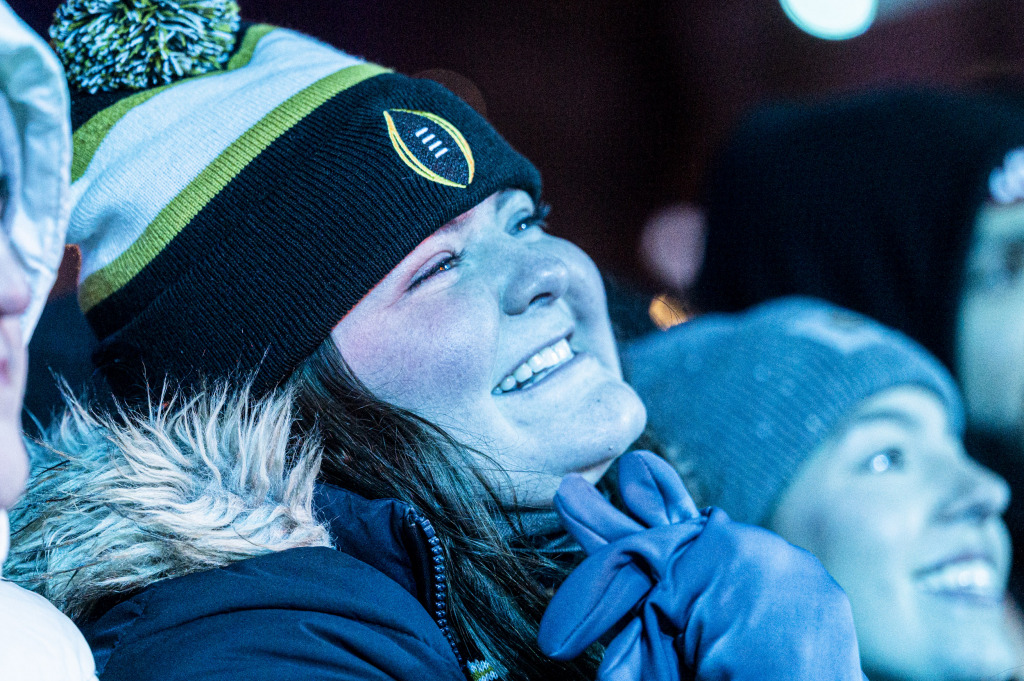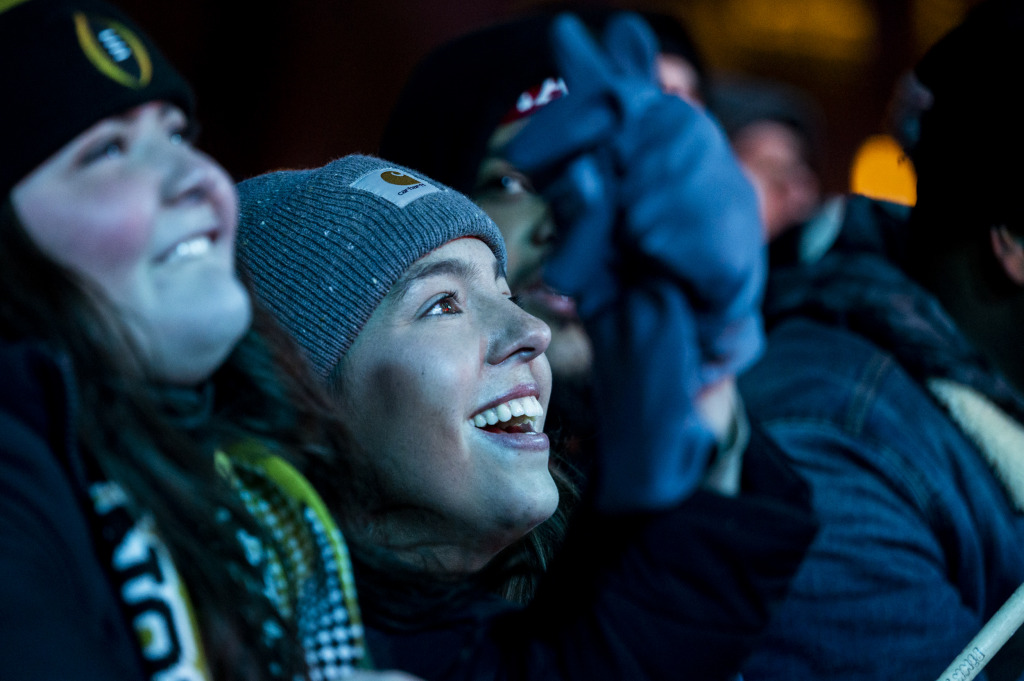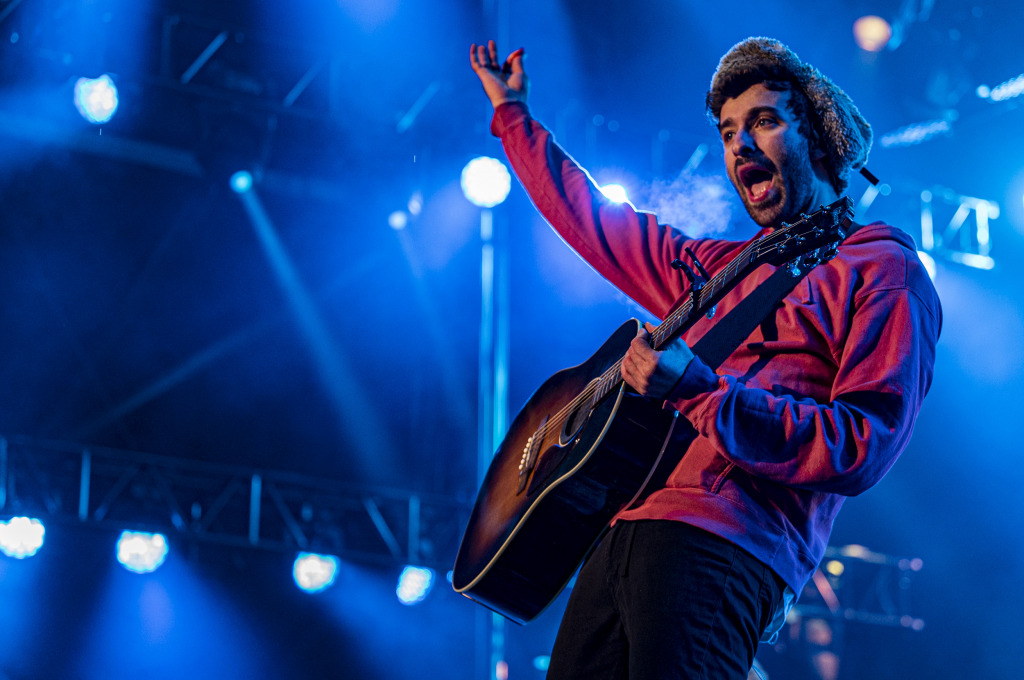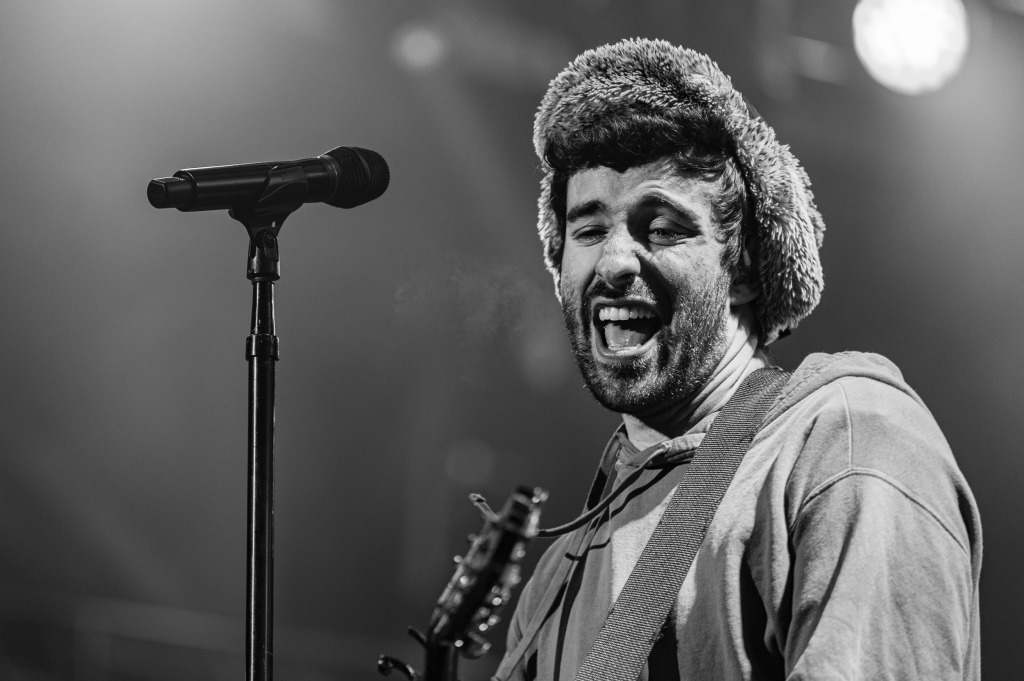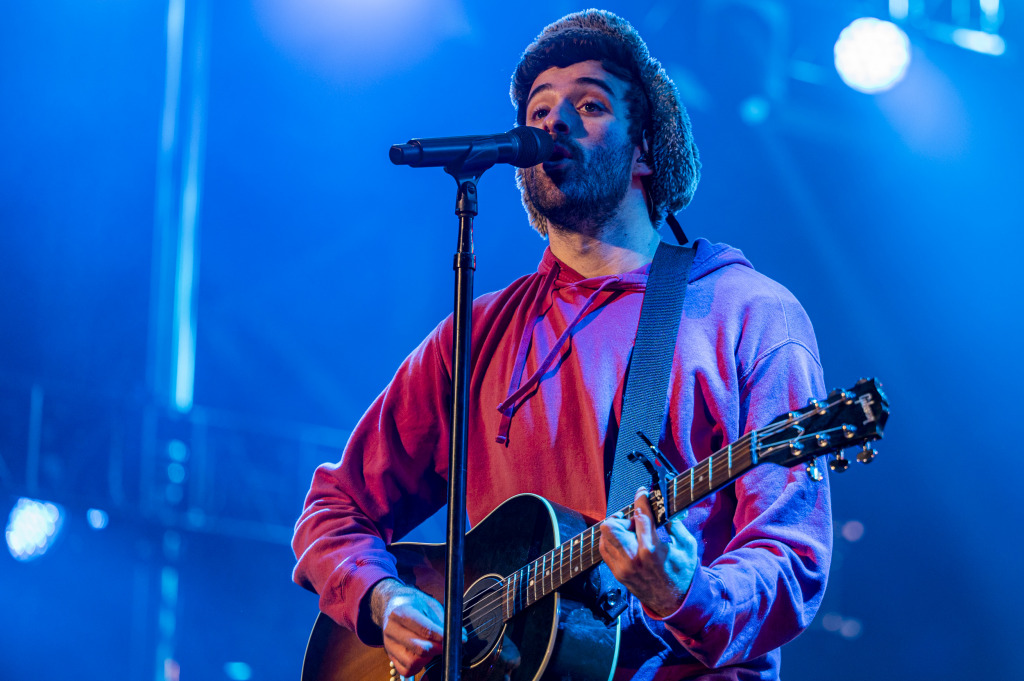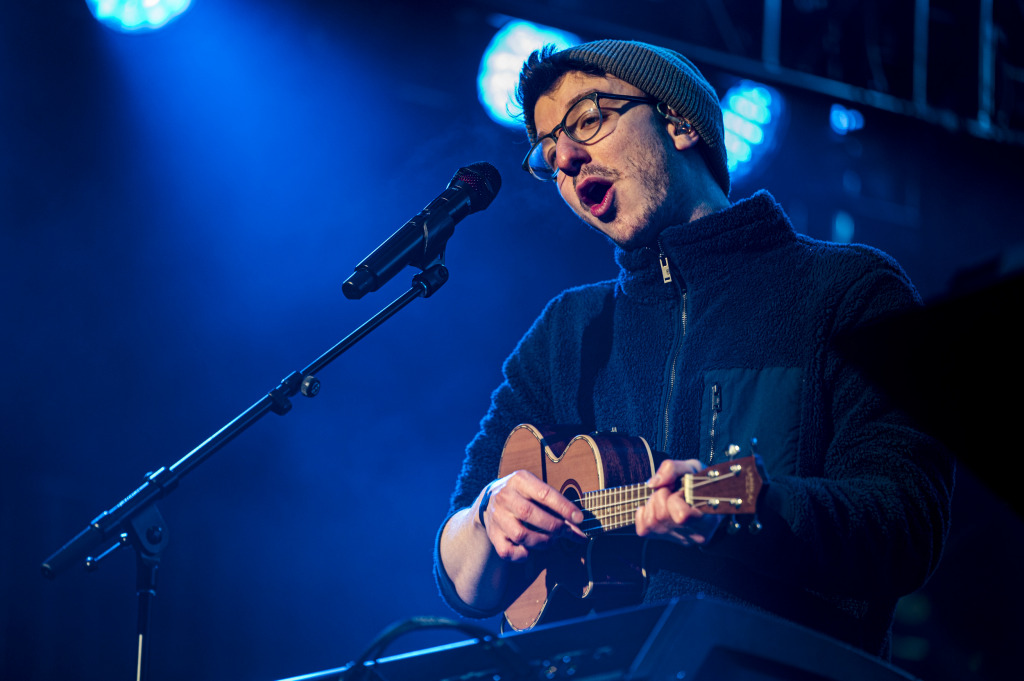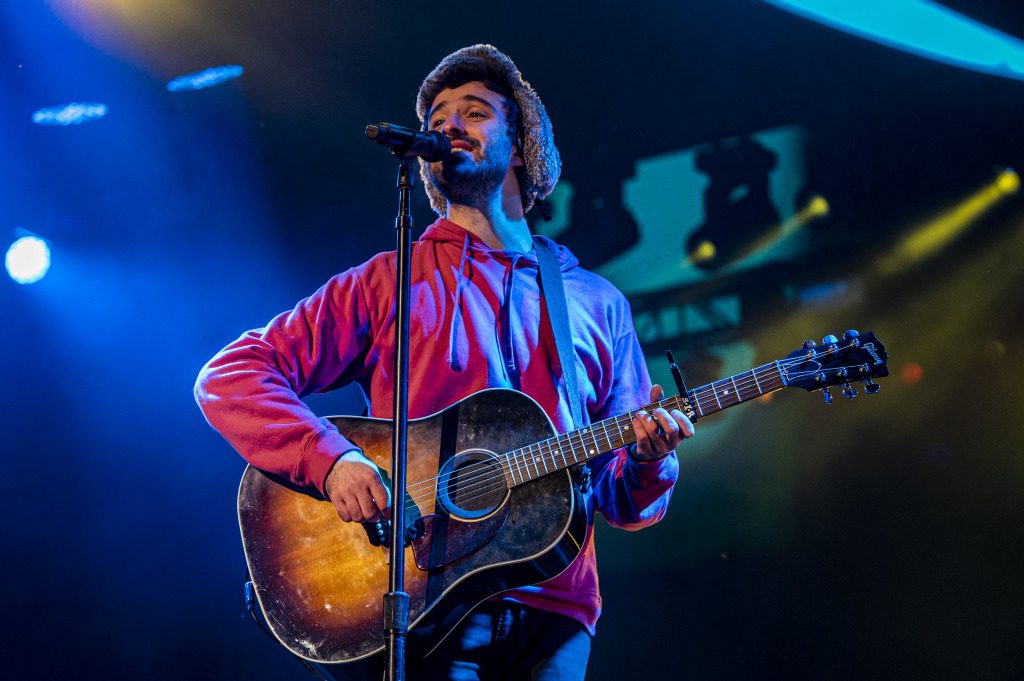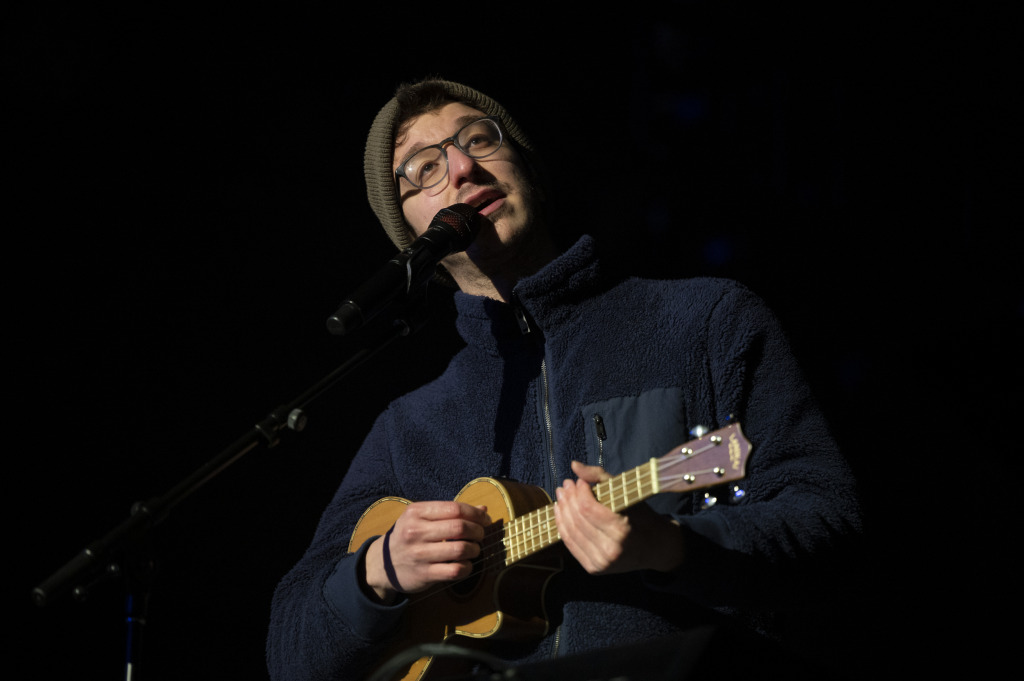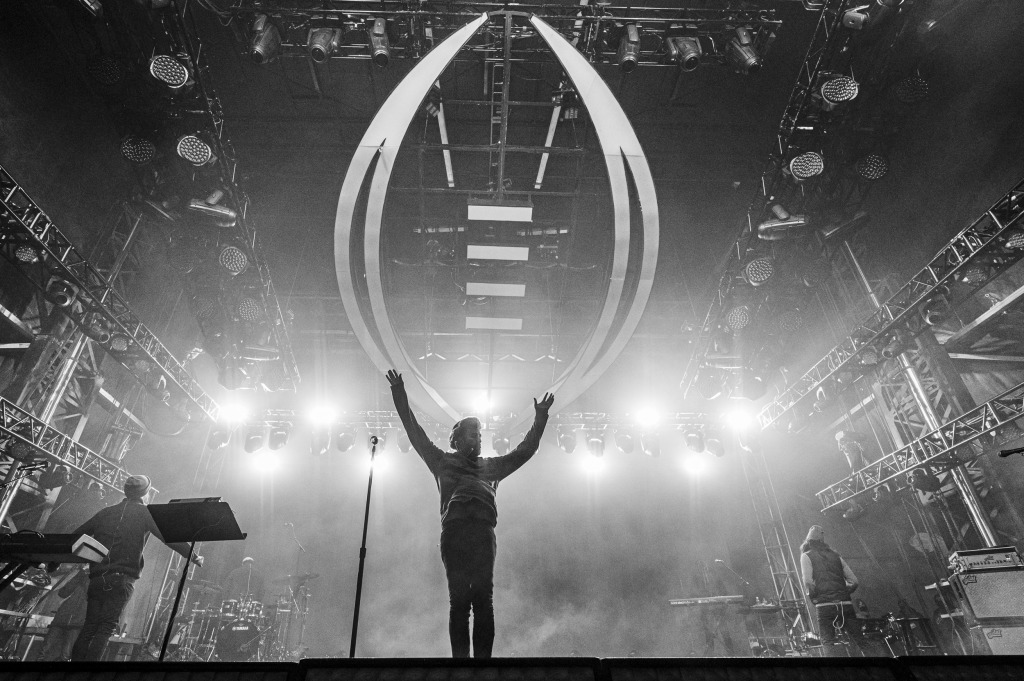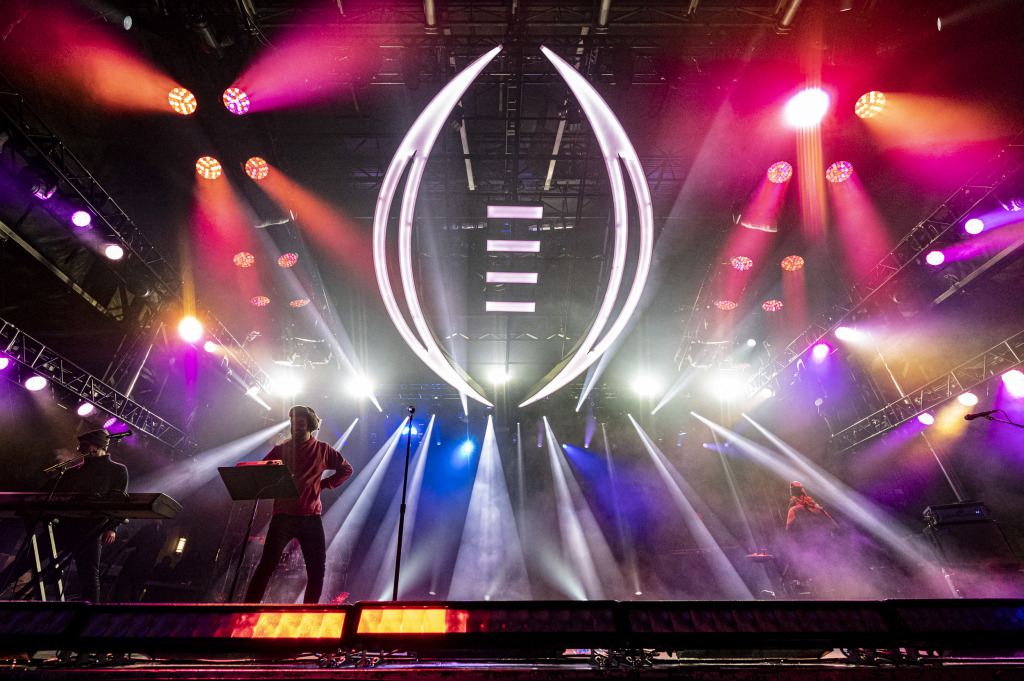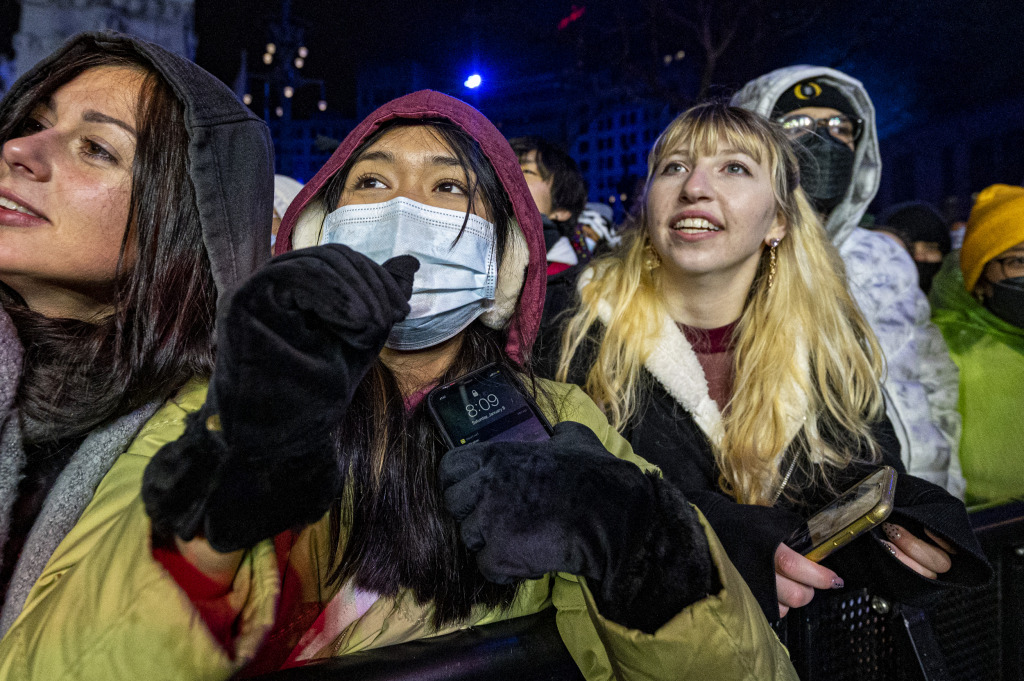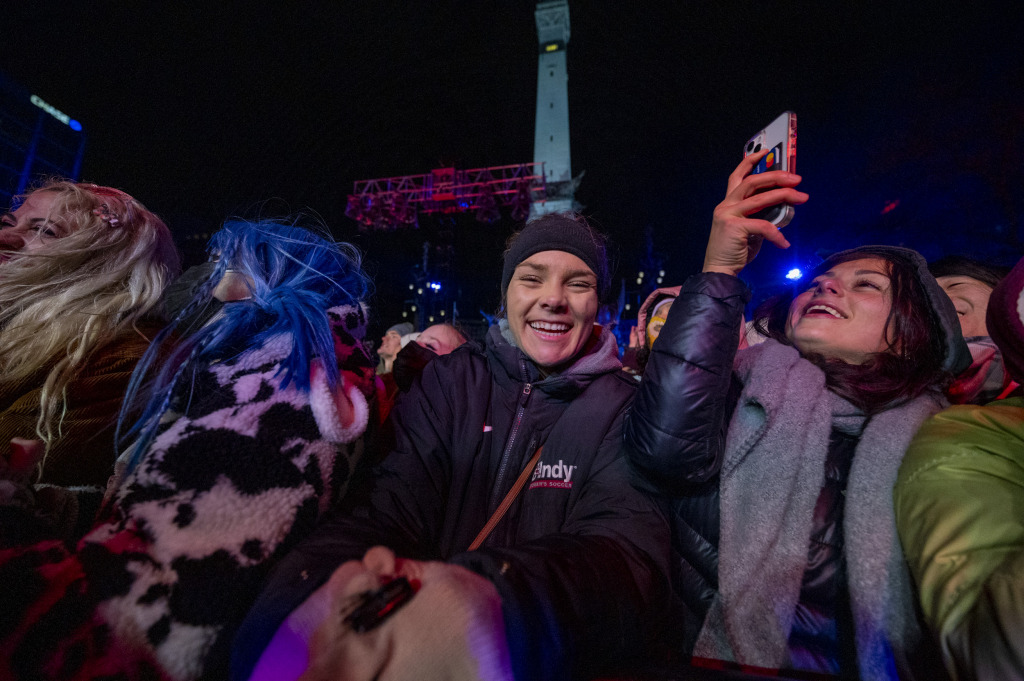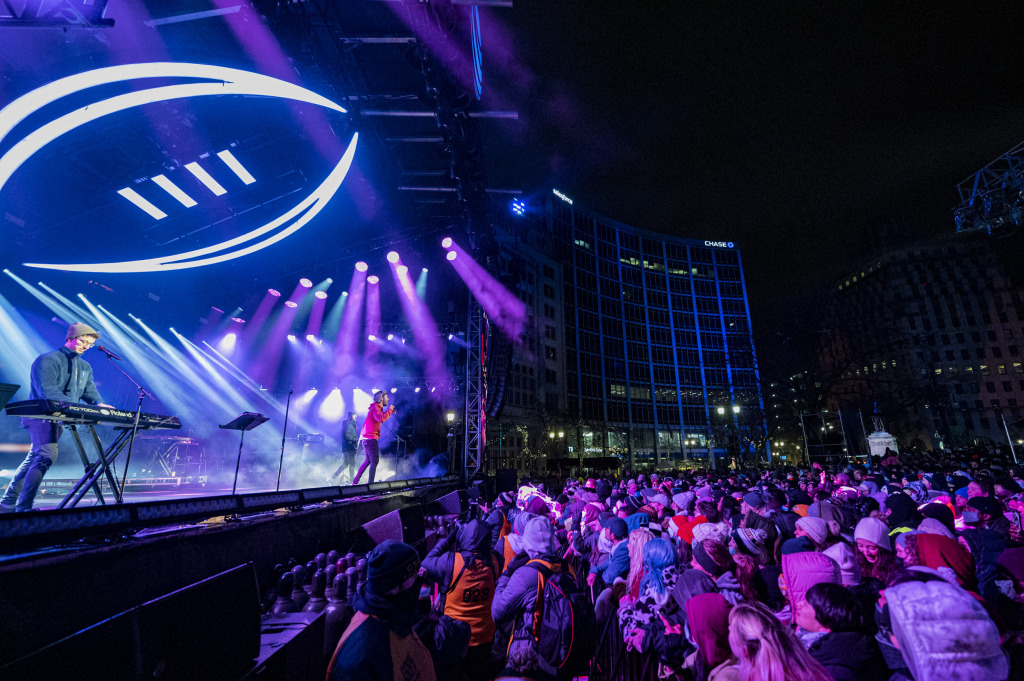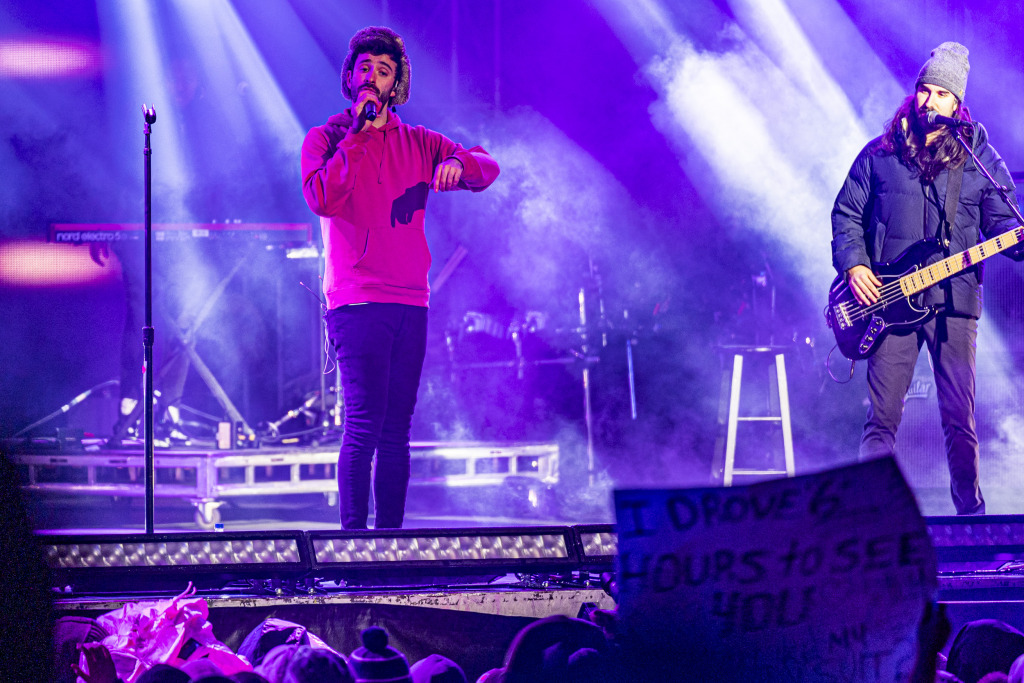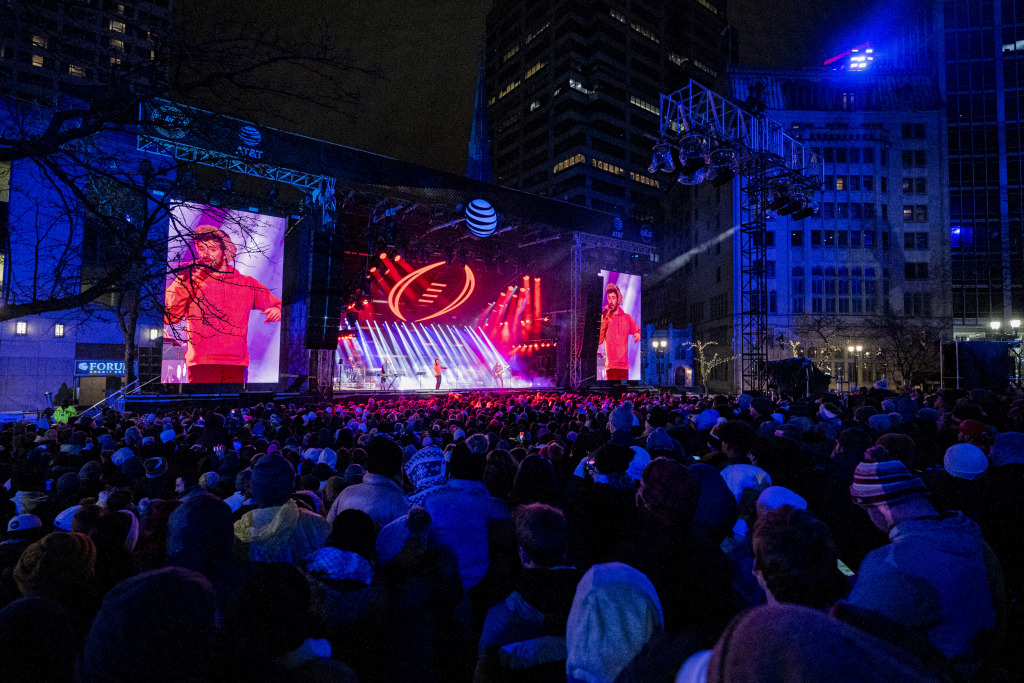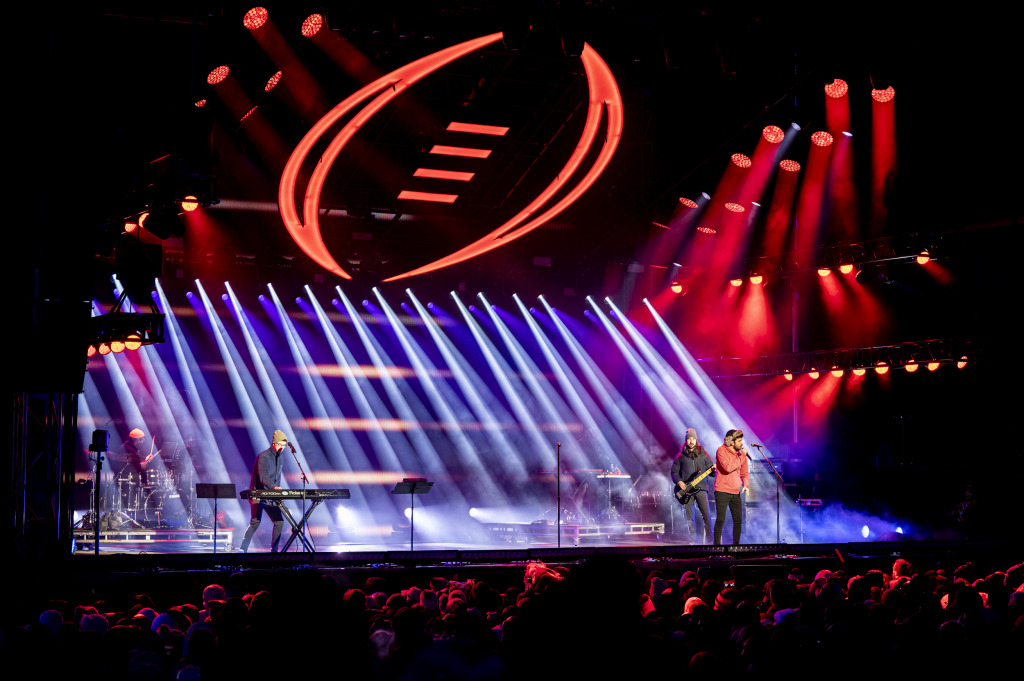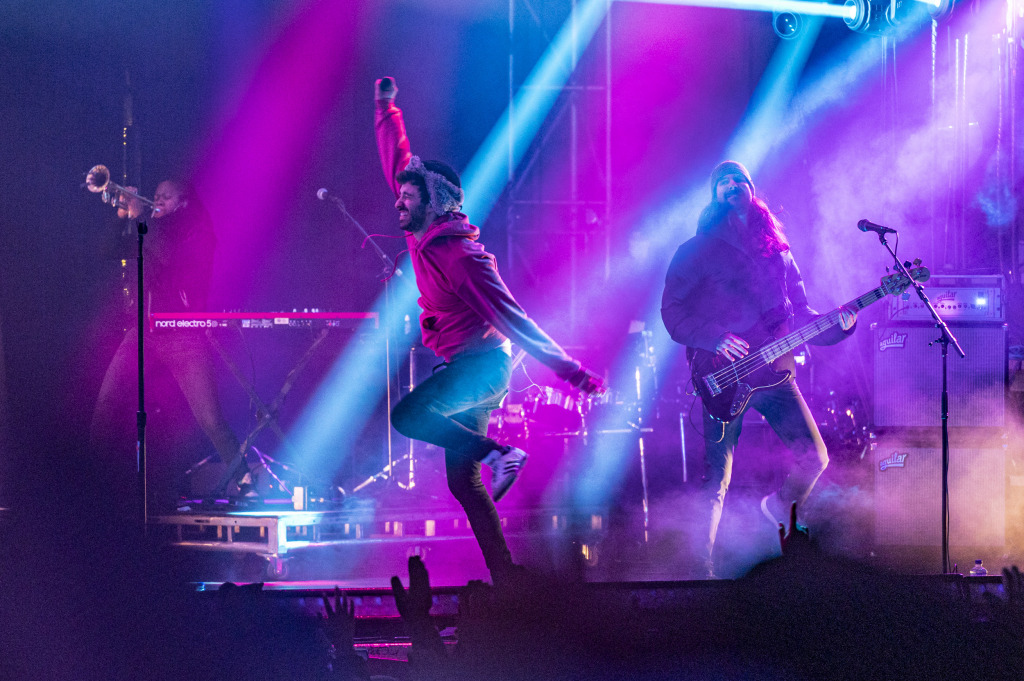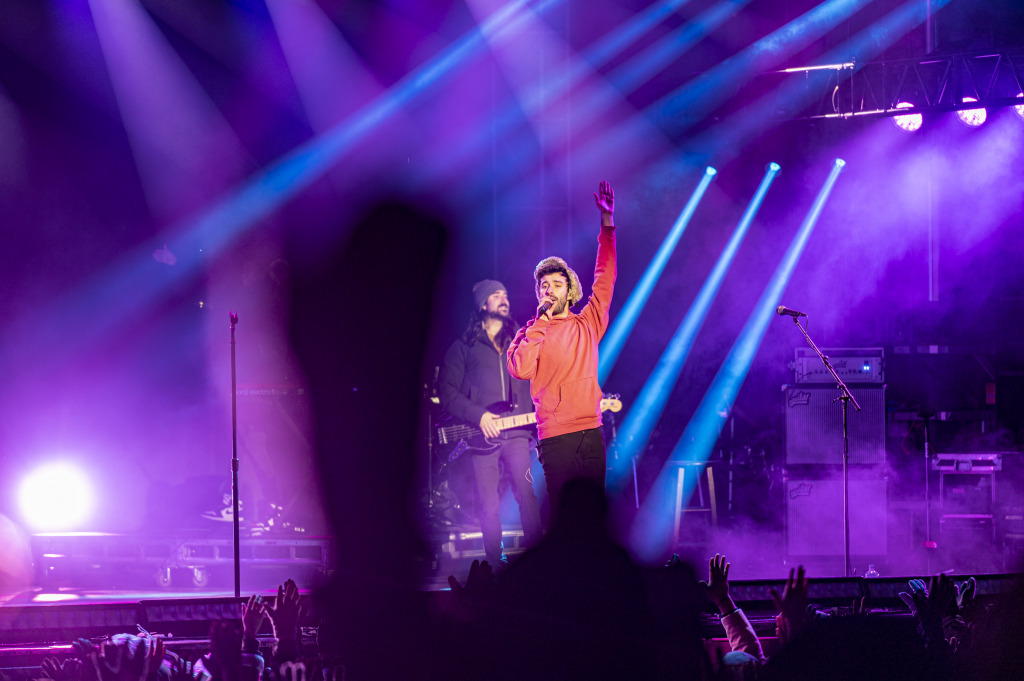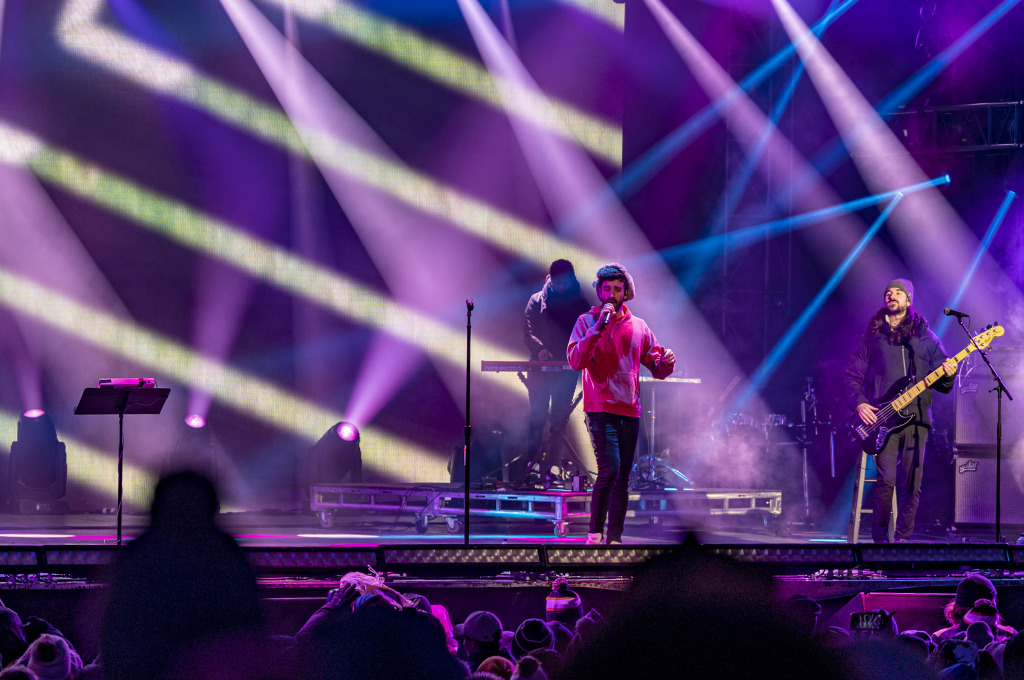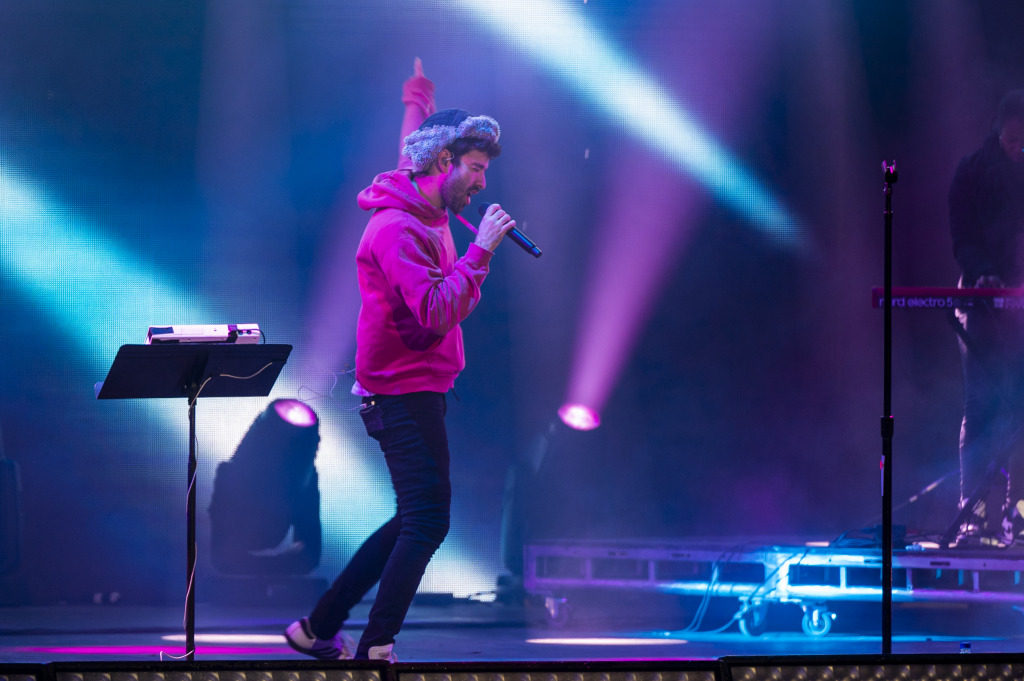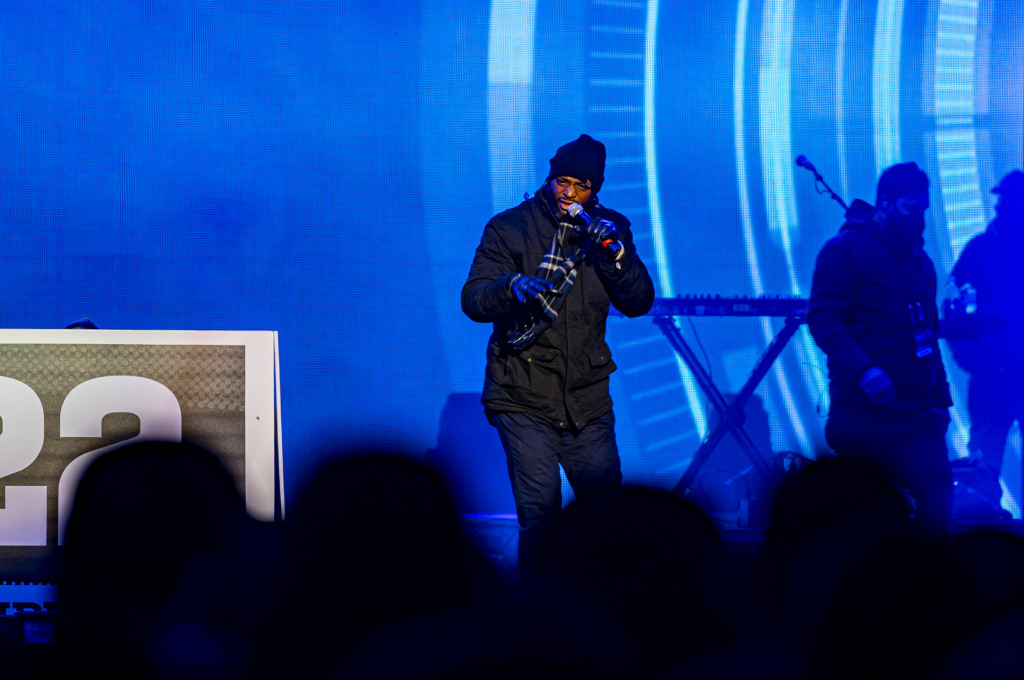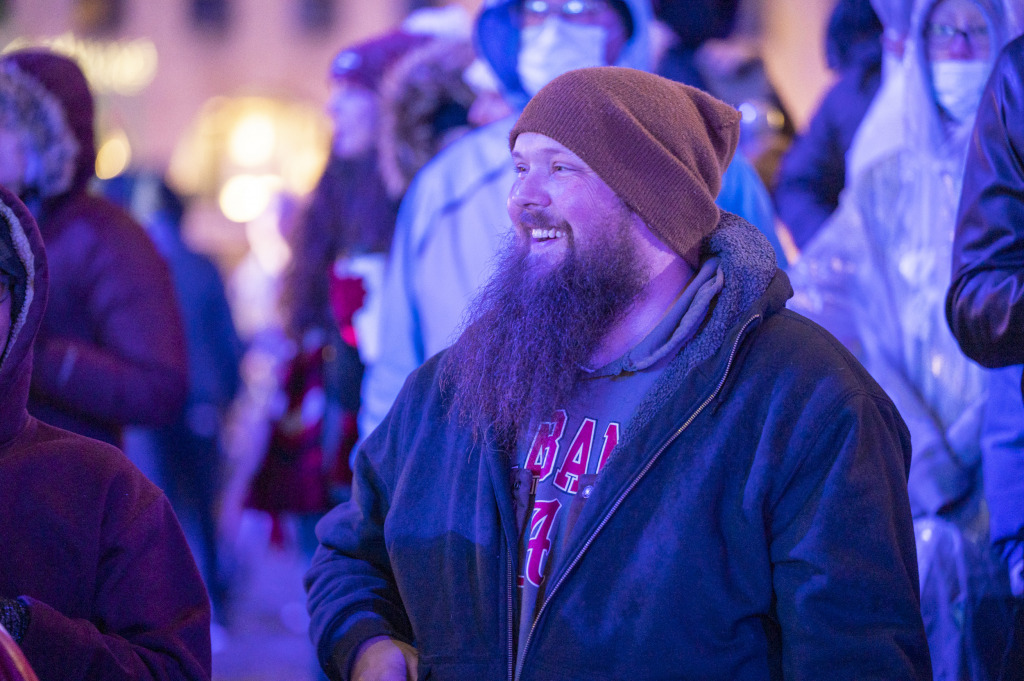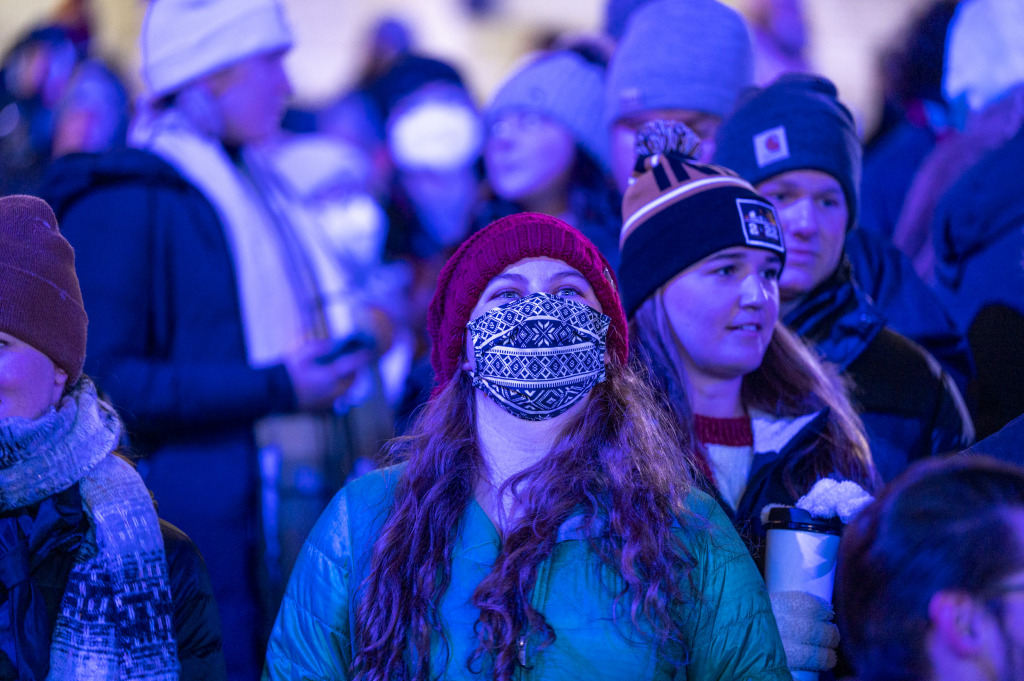 Please enable JavaScript to view this content.