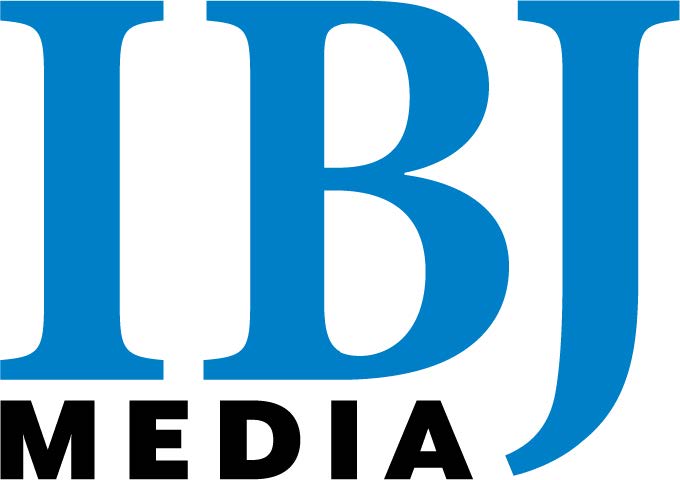 FOR IMMEDIATE RELEASE
July 21, 2022
IBJ Media's Inside INdiana Business and IBJ
and Nexstar Inc.'s FOX59 and CBS4 announce news partnership
INDIANAPOLIS, IN (July 22, 2022) – IBJ Media and Nexstar—two powerhouse media organizations in Indianapolis—have announced a strategic news partnership that will put the award-winning "Inside INdiana Business with Gerry Dick" program on WTTV-TV (CBS4) on Sunday mornings.
The partnership, which takes effect Aug. 7, will also mean viewers of CBS4 and WXIN-TV (FOX59) can see reporting from the Indianapolis Business Journal and Inside INdiana Business on the stations' newscasts throughout the day. That will include regular business news segments on Tuesday, Wednesday and Thursday mornings on FOX59, as well as stories and analysis from IBJ and Inside INdiana Business reporters when business news breaks.
"IBJ and Inside INdiana Business are known for delivering unmatched coverage of central Indiana and statewide business news. The addition of IBJ Media's business reporting on FOX59 and CBS4 will allow us to reach an even wider audience and keep more Hoosiers informed about the ever-changing Indiana business landscape," said Nate Feltman, CEO of IBJ Media.
Effective Aug. 7, CBS4 will serve as the Indianapolis flagship station for the five-time Emmy award-winning TV show "Inside INdiana Business with Gerry Dick." The program will air Sunday mornings at 8 a.m. on CBS4. The show is transitioning into a 30-minute format and will be paired with CBS4's "IN Focus" leading up to "CBS Sunday Morning." This change affects the Indianapolis market only, and a full list of affiliate stations and viewing times are available online at https://www.insideindianabusiness.com/on-air.
"We are very excited to partner with CBS4 and FOX59 to provide unrivaled coverage of the people, products and places shaping the Indiana economy," said Gerry Dick, president of IBJ Media's Inside INdiana Business division. "This is a unique opportunity to connect more Hoosiers with content that matters as Indiana charts its economic future."
The new weekly on-air segment highlighting reports from IBJ and Inside INdiana Business are scheduled to begin airing Aug.9 on FOX59. In addition, IBJ's Daily newsletter will begin highlighting non-business stories from FOX59 and CBS4 that will link to the respective station websites.
"This partnership is a perfect fit for the mission of CBS4 and FOX59, and our efforts to inform Hoosiers about news that impacts the local business community," said WXIN-TV FOX59 and WTTV-TV CBS4 Vice President and General Manager Dominic Mancuso. "We look forward to bringing the exclusive insights and analysis of the IBJ and Inside INdiana Business to our platforms, and to sharing information that helps business owners and consumers make decisions that benefit Central Indiana."
About IBJ Media
IBJ Media is the parent company of three news brands: Indianapolis Business Journal, Inside INdiana Business and Indiana Lawyer.
Indianapolis Business Journal: Since 1980, the Indianapolis Business Journal has been known for its in-depth and thoughtful coverage of central Indiana's business community. IBJ produces its weekly award-winning newspaper, daily news updates, thought-leading podcasts and 20-plus events and award programs. Learn more at IBJ.com.
Inside INdiana Business: As a winner of five Emmys for best interview or discussion program, Inside INdiana Business with Gerry Dick delivers compelling business and community news from across the state of Indiana. With a portfolio of television, radio, digital and on-demand business news products, Inside INdiana Business is the leading source for Indiana business news. Learn more at InsideINdianaBusiness.com.
About WTTV-TV and WXIN-TV                                                                                                                                                                     WTTV-TV and WXIN-TV are part of Nexstar Inc., a wholly owned subsidiary of Nexstar Media Group, Inc., serving central Indiana from studios in Indianapolis. Nexstar Media Group, Inc.  is a leading diversified media company that leverages localism to bring new services and value to consumers and advertisers through its traditional media, digital and mobile media platforms.
###
Please enable JavaScript to view this content.