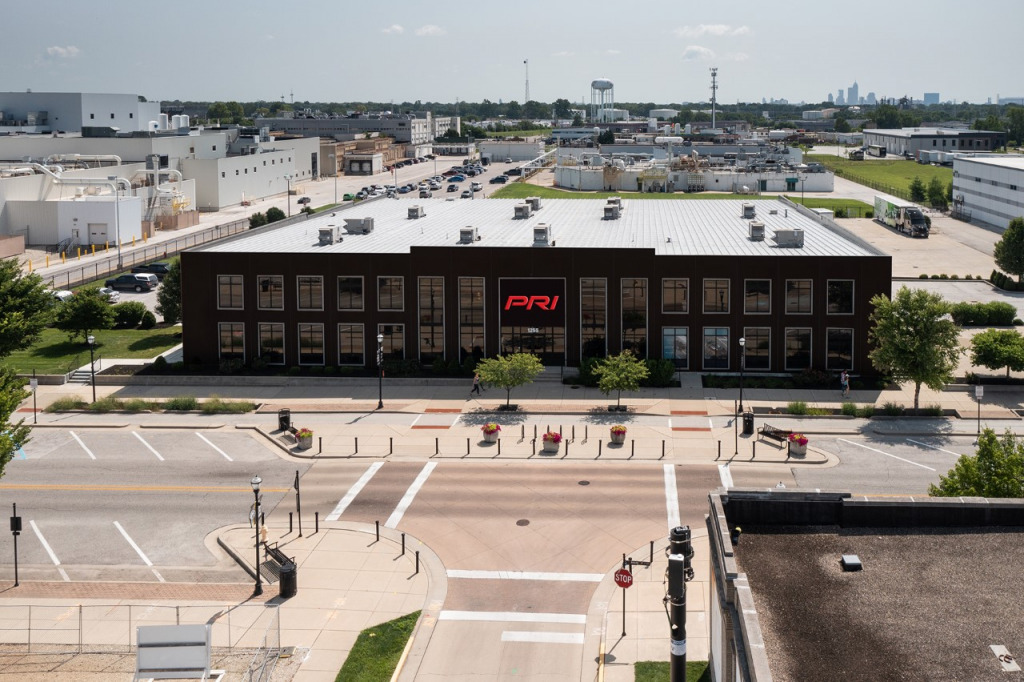 The organization that produces the world's largest racing trade show has acquired an office/industrial building in Speedway where it plans to open a headquarters for its new membership program.
Performance Racing Industry said Monday that it acquired the 42,500-square-foot, two-story building at 1255 Main St. as a way of "strengthening its commitment to the motorsports industry and cementing its presence in the racing capital of the world."
Terms of the sale were not disclosed. The building about three blocks from Indianapolis Motor Speedway has most recently served as headquarters for Harding Steinbrenner Racing.
Aliso Viejo, California-based PRI has hosted the PRI Trade Show since 1988, with 16 of its 33 shows taking place in Indianapolis. The most recent, from Dec. 9-11 at the Indiana Convention Center, attracted 50,000 attendees from professional race teams, retail shops, warehouse distributors, engine builders, fabricators, dealers, installers, jobbers and the media.
In July, PRI launched its PRI Membership program to businesses and individuals in the racing industry. Starting at $40 year, members receive several benefits, including free PRI Trade Show admission, discounts to PRI Merchandise, a subscription to PRI publications and access to PRI jobs boards. Program fees help the Performance Racing Political Action Committee and the Save Our Racecars Advocacy program.
"Indianapolis is the epicenter of motorsports in America and the world, and we are excited to work alongside our Indianapolis neighbors and racing industry icons, and be at the forefront of the racing community," PRI President Jamie Meyer said in written remarks. "PRI Membership is a groundbreaking program that unites the industry and creates a collective voice for the motorsports community to address any challenges and needs."
Meyer told IBJ that he would use the local headquarters as his base. It is expected to open in May, in time for the Indianapolis 500.
The headquarters will offer "a broad range of programs and services to assist the motorsports community," PRI said. "The building, which will be a key tool in helping expand PRI Membership, will include office space for dedicated staff, have a Content Factory where garage space will be transformed into a content generation machine, offer live and virtual educational opportunities, host motorsports gatherings and membership meetings, and more."
Meyer told IBJ that he expects the PRI Trade Show to stay in Indianapolis for years to come.
"I don't see any reason why PRI Trade Show would leave Indianapolis," he said. "That doesn't mean we wouldn't add another show or look at remote opportunities as an expansion of our PRI road tour program. But I'm super happy with the relationship with Indianapolis, what the city offers, both from a human standpoint, and an infrastructure standpoint. There's an incredible tradition of racing. And now there's an incredible tradition with the PRI show. So we've got a great fit for many, many years."
City hospitality officials said PRI's decision to purchase a building was further evidence of the organization's commitment to Indianapolis.
"As the world's largest gathering of motorsports professionals, it's fitting for PRI to have a year-round presence in the shadow of the Indianapolis Motor Speedway," said Chris Gahl, senior vice president with Visit Indy, in an email to IBJ. "This new physical space will allow PRI to deepen its community connections in support of growing its convention, a gathering we've proudly hosted for 15 years."
Please enable JavaScript to view this content.