Business and academic leaders from around the world converged on Purdue University this week for the Purdue Silicon Summit, which continues into next week and is focused on advancing the nation's semiconductor industry.
The event, which included talks by Intel CEO Pat Gelsinger and U.S. Ambassador to Japan Rahm Emanuel, is drawing hundreds of attendees from about 50 different universities and companies. The gathering began Tuesday and concludes next week with a visit to the Naval Surface Warfare Center Crane Division in Odon.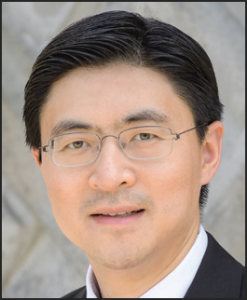 It's the latest in a rapid-fire series of semiconductor-related activities and announcements at Purdue since May 2022, when the university announced it would launch what it described as the nation's first semiconductor degrees program, which includes undergraduate and graduate degrees, postgraduate certificates, and associate's degrees in partnership with Ivy Tech Community College.
"Since then, we've had 18 months of nonstop announcements and progress and exciting updates,"  President Mung Chiang told IBJ on Thursday.
Just last month, the U.S. Department of Defense selected Indiana as one of eight states for a regional technology and innovation hub that will be part of a federally-funded network of centers supporting U.S. production of microelectronics, semiconductor manufacturing and other advanced technologies. The Indiana project, called the Silicon Crossroads Microelectronic Commons Hub, is set to receive $33 million in the first year of the five-year program.
Purdue is a participant in the project, which is being funded through the $280 billion Creating Helpful Incentives to Produce Semiconductors and Science, or CHIPS Act, federal legislation that passed last year.
In September 2022, U.S. Secretary of State Antony Blinken and Secretary of Commerce Gina Raimondo visited Purdue to tour its facilities and talk about building up the nation's semiconductor industry.
In July 2022, Bloomington, Minnesota-based semiconductor manufacturer SkyWater Technology announced its plans to establish a $1.8 billion R&D and production facility at Purdue's Discovery Park District, a 400-acre development adjacent to the university's campus.
Internationally, Purdue has formed partnerships with business, government and academic leaders from several nations, including India, Japan, Belgium and Taiwan.
Looking at the larger picture, Chiang said building the nation's microchip industry is critical to America's economic and national security interests, and to some of the Hoosier state's biggest industries.
"Think about [artificial intelligence]," Chiang said. "Think about digital agriculture. Think about pharmaceutical drug discovery. None of that works without the computing happening in the chips."
Please enable JavaScript to view this content.