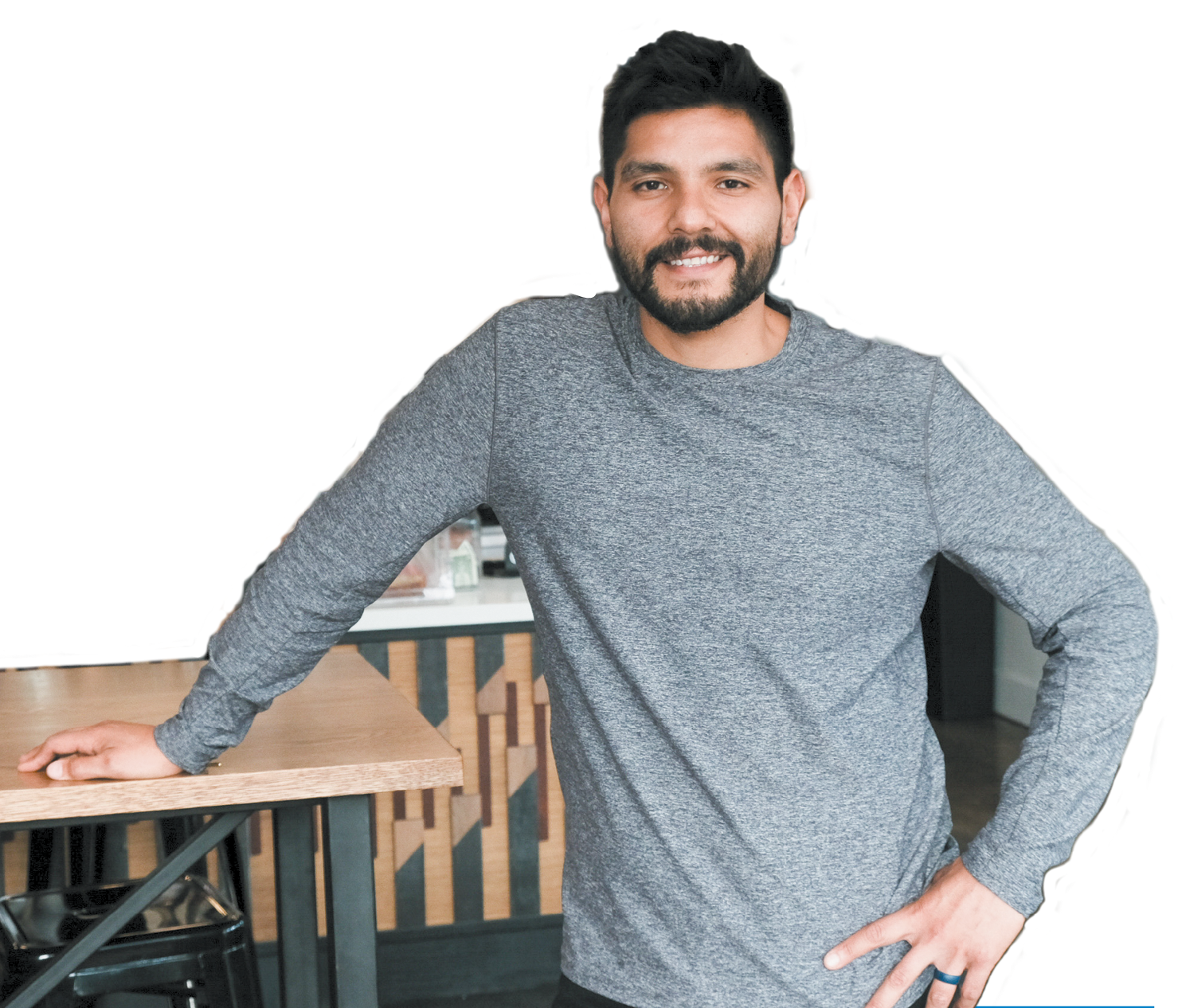 Indianapolis resident Fabian Rodriguez started the fast-growing Drink Culture podcast with Jared Byczko as an escape from his boring job selling cars. But less than 2-1/2 years later, Rodriguez—who is now a 34-year-old account manager for local software firm Perq—is considering whether to make Drink Culture his full-time gig.
Why did you start the podcast?
It started with a text message to Jared. I was bored and hated the job I was in at the time and wanted to do something creative. We met up and opened up my laptop and started recording.
Did you have broadcast experience?
No. I'm fearless about stuff like that. I like to dive right in and figure it out as I go. So far, we've been 100% self-funded.
What's with the Drink Culture name?
When we first started, the podcast was going to be about bourbon and beer. We realized after four test episodes neither one of us knew enough about those things to sustain a podcast. Drink Culture serendipitously turned out to have a double meaning. It morphed from the culture of drinking to drinking in the culture of Indianapolis.
How many listeners do you reach?
We average 6,000 to 7,000 per month. We typically do one podcast a week. … We want to hit 10,000 downloads a month by the end of this year.
Who is listening?
On social media, we see a 50/50 split with men and women and we're really big with the 18-34 age demo.
Do you have advertisers?
We had advertisers within the first six months. Hotel Tango is our big title sponsor. Butler Arts Center is another big one and we have a couple we'll be announcing in October. In the past, we had Sun King, Central State Brewing, ClusterTruck and Tinker Coffee.
Who are your guests?
CEOs, founders and executive-director-level people. We're talking to people in technology, nonprofits and the food and beverage industry. We talk to any organization or business that is doing something cool for the city.
Do you have problems getting guests?
There was one person we weren't able to get. Usually, it's a bigger problem turning people away. I would say at least 90% of the people we call to interview have at least heard of us, but there's a bit of a learning curve. We have to let people know the show isn't just about drinking.
Who have been some of your guests?
Chris Baggott, Martha Hoover, Neil Warner from Provider.
Who has been the most memorable?
Bluebeard owner Tom Battista. He is one of those guys who you want to be a champion for your city. He's the most unassuming guy but has some of the most amazing ideas. He has been stage manager for Jimmy Buffett for the last 25 years and has some great stories.
What have you learned from your guests?
If you have an idea, you just have to go for it. Just because I don't know how to do something doesn't mean I can't.
How much work do you put into it?
A lot. It just started off Jared and I for the first eight months. In January 2018, we brought on a third partner, Hayley Brown, a recent Butler grad. In January 2019, we brought in another four part-time [staff], so we now have a team of seven. I do most of the interviews and Jared and Hayley take turns co-hosting.
Please enable JavaScript to view this content.