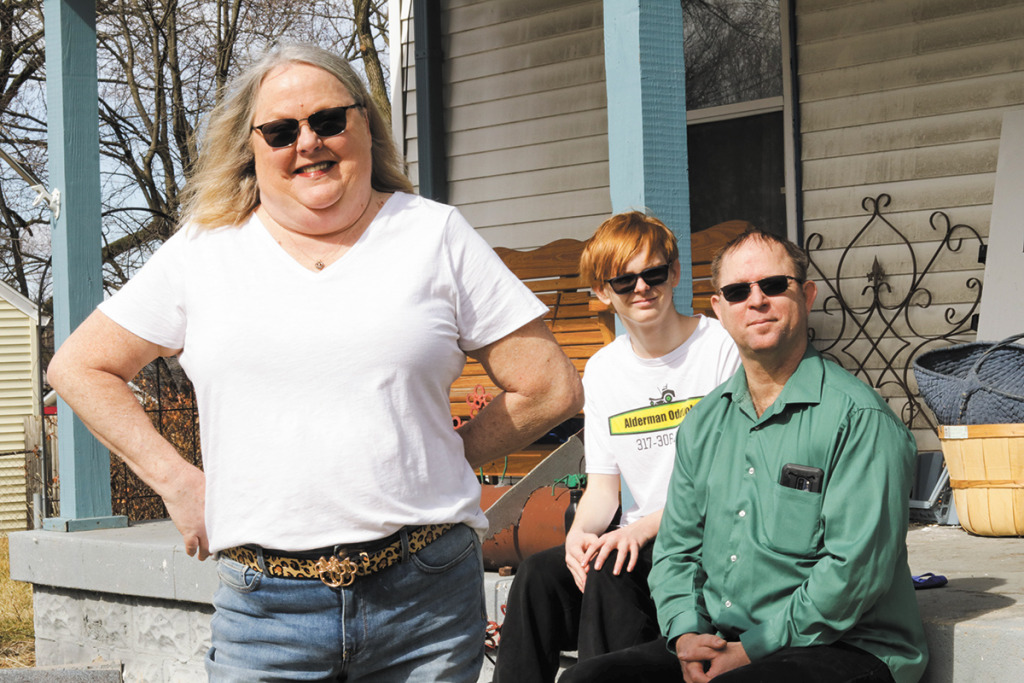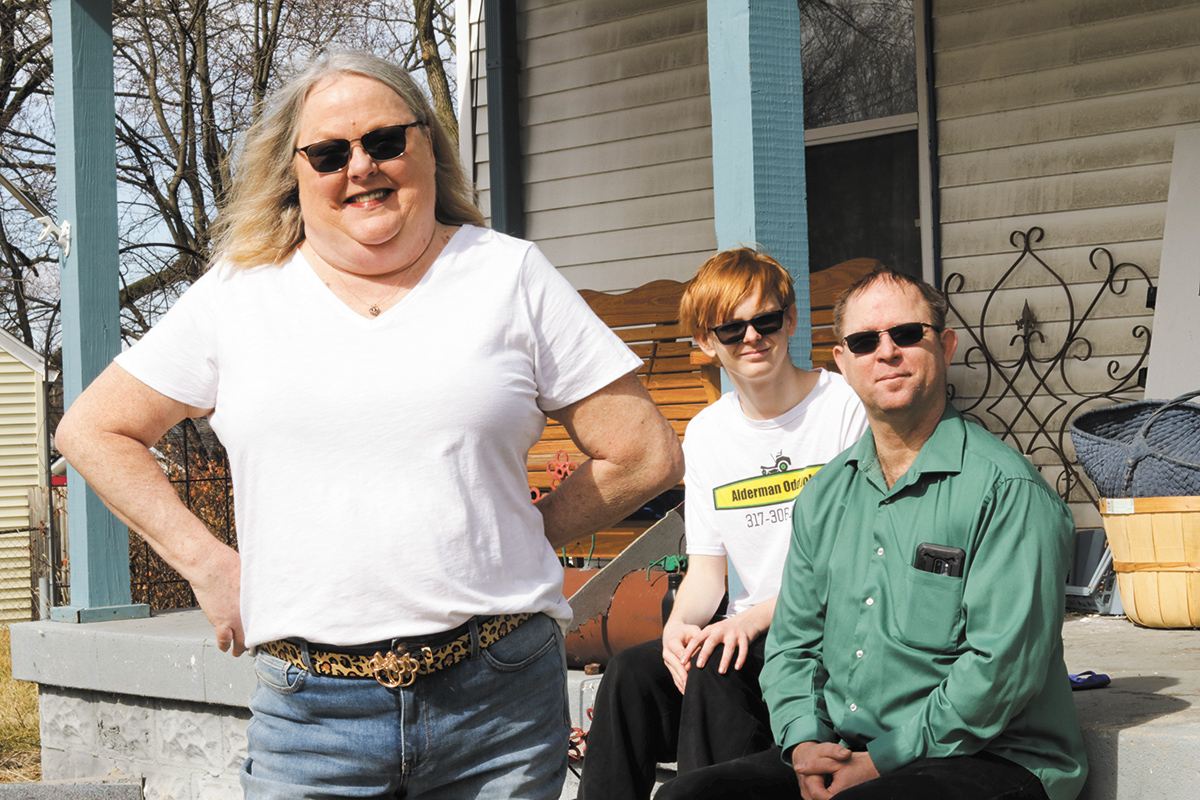 Dee Alderman is saddled with some of the underlying conditions that can make COVID-19 significantly more dangerous, even deadly.
The student success coach at IUPUI has severe asthma and a previous bout with cancer (including tumors removed last March) that left her immune system so vulnerable to the coronavirus that her doctors told her this fall—as cases were heating back up—that she needed to stay home.
She could no longer even pick up groceries she'd ordered online, a quick errand that had been an earlier respite from the pandemic's shutdown.
"I was a hot mess," Alderman said of the doctor's orders. "I will own that all day long."
"There are days I'm good and fine and I know it will eventually end, but there are some days …" she trailed off. "Something came up on a Facebook memory of the last time I went out and I was moved to tears."
Simple things—like a picture she'd previously shot of her car's odometer turning over to 100,000 miles—are now painful reminders of the fact that she's stuck at home. But those pains pale in comparison to the insight Alderman has into what might happen if she were to risk contracting the disease.
"I'm a severe asthmatic, to the point that I've been put on a ventilator because of an asthma attack," she said. "I was only on there for maybe a day. I don't remember a lot of it, but it was enough to make me realize that I will do whatever it takes to never be put on a ventilator again."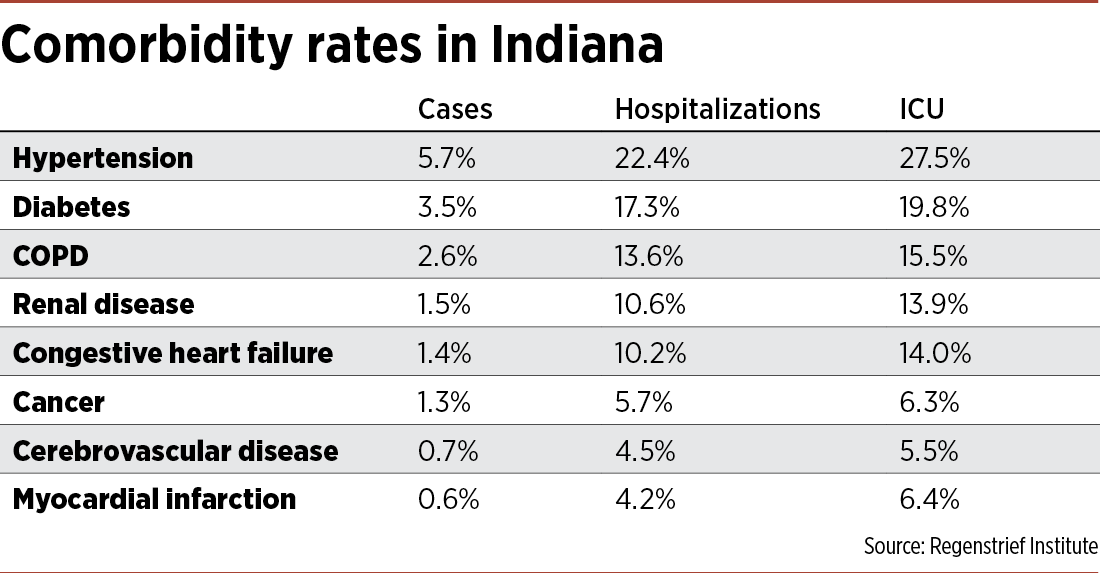 But she also recognizes that her family is making big sacrifices to help her stay safe—especially her son, Devon, who continues to attend Beech Grove High School virtually, even though he has the option of going back in person. "He's missing out on his junior year of high school," Alderman said. "This has been so hard."
For most of the school year, that's meant no extracurricular activities and no sports, which led to Devon's missing the fall wrestling season. Just recently, Dee and her husband, Jerry Alderman, decided to let Devon begin attending conditioning sessions for summer wrestling.
But Devon and Jerry, who is an instructor and program chairman at Ivy Tech Community College, go through a complicated "reentry protocol" each time they come home from work or wrestling practice.
Devon texts his parent the moment he gets home. Mask in place, he wipes the car down with sanitizer before stepping inside the house. After a quick hello, he runs upstairs, throws everything in the washer and jumps in the shower.
He said the ritual can be tiring, but he knows it's important now that everyone's lives are so intertwined.
"Before—between DeMolay [a youth organization], Boy Scouts and wrestling—I spent maybe dinner and breakfast with my family," Devon said. "You don't realize how distant you are until you have a chance to sit down and be there."
Looking to make the best of their situation, the Aldermans worked together to grow and donate more than 500 pounds of produce from their 1,600-square-foot garden to local food pantries. Dee Alderman's vision is to turn the quarantine project into Gram's Garden, a not-for-profit community garden designed to educate about and fight against food insecurity.
"It helps keep all of us sane," Devon Alderman said. "I think she needed that twice as much, because, for her—being outside and gardening—she could connect with other people doing those things and socialize without being at risk."•
Please enable JavaScript to view this content.