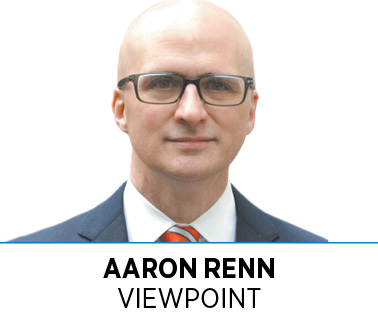 Regionalism is a big buzzword in urban policy and economic development circles. For decades, it wasn't a concept Indianapolis had to focus on because of Unigov and limited suburbanization. Today is a different story. The Indianapolis area has substantial suburbs, making regionalism important for us.
We don't often think of Unigov this way today, but in 1970, it was an early response to the challenge of regionalism. It created a regional government covering Marion County. At the time, this included most of the suburban development in the region.
Even 20 years later, in 1990, the region didn't have a large suburban population. I categorize 28 incorporated communities in the region as suburban in nature today. In 1980, those suburbs had around 235,000 people. This is a generously large estimate because, back then, some of these were small towns that were not especially connected to the urban region.
Only three suburbs—Lawrence, Greenwood and Carmel—had more than 25,000 people, and their populations barely exceeded that number. The city of Indianapolis had three times as many people as all the suburbs combined. Today, those same suburban communities have more than 700,000 people, and the city's population is only 1.3 times as big as the incorporated suburbs.
A number of these suburban communities are now substantial municipalities in their own right. Carmel recently became the first suburb in the region to break the 100,000-population mark. Fishers is not far behind. Three other suburbs have populations of approximately 50,000. Several others have more than 25,000 people.
The Midwest tends to have small suburbs, but many of Indy's buck that trend. Carmel and Fishers are bigger than any suburb of Minneapolis, Cleveland, Cincinnati, Milwaukee, etc. Indy's sizable suburbs are now often draws in their own right, with their own major businesses, tourist attractions, etc.
Their growth has been a big positive, giving the region more scale and a diverse collection of communities to compete in the national and global economy. But the increasing jurisdictional fragmentation in our region creates an imperative for regional thinking and coordination that did not exist during the first 30 or so years of Unigov.
We need to learn to think and act better regionally in ways we never have before. We are not going to create some Supergov that consolidates all the suburbs this time around. Instead, our communities will have to find ways to collaborate.
This new collaborative regionalism must address many key questions. How should we market our region? How can we accept a degree of healthy competition among our regional cities without engaging in destructive behaviors? How can we coordinate transportation planning and help make things like public transit work across borders? How can we collaborate at the Statehouse to create a fiscal environment that supports delivering the high-quality public services we need for the 21st century?
Fortunately, most of our regional leaders understand how important this collaboration is. Now, the challenge is twofold: We have to educate average residents on why they should care about regionalism, and we have to deliver results that will make them glad they listened to us about it.
Our ability to successfully compete with other regions that are acting collaboratively depends in part on our being able to out-collaborate them.•
__________
Renn is a researcher and writer on Midwestern cities.
Please enable JavaScript to view this content.