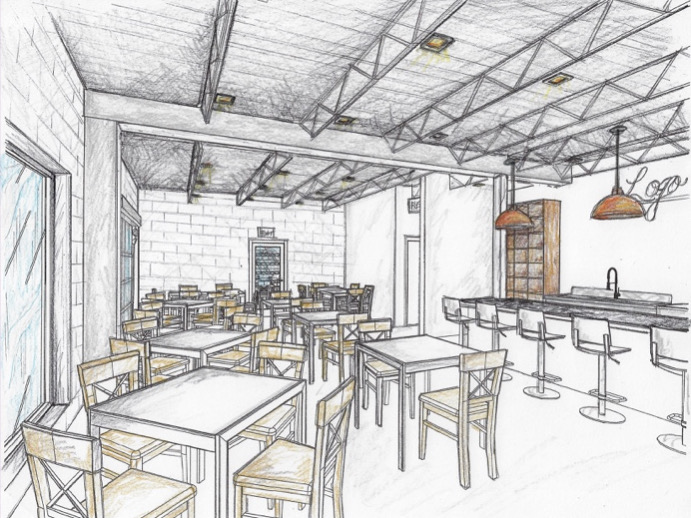 Husband-and-wife owners Brent Kumfer and Frances Russell plan to combine their interests for wine, agriculture and helping the community when they open The Rejoicing Vine at Traders Point.
Kumfer said the winery component of The Rejoicing Vine is expected to open in spring 2023 at 8440 W. 82nd St., formerly the site of Hoosier Orchid Co., which operated from the 1990s until closing in 2008.
Sparkling wine in the style of Champagne and prosecco will be the specialty of The Rejoicing Vine, Kumfer said.
"In our climate, the grapes we grow tend to be lower in sugar, which means lower alcohol and higher acid," he said. "And that is the perfect profile for sparkling wines. We see a big gap in the market here, so we're going to focus on sparkling production."
Kumfer and Russell are devoting two acres of the 16 acres they purchased west of Lafayette Road on 82nd Street to a vineyard. Because years will pass before grapes are ready to harvest, The Rejoicing Vine plans to source grapes from Michigan and New York to make the wine the public can buy in 2023.
An existing 2,700-square-foot building on the property will be renovated for a tasting room and production operations. East of the building is a 5,000-square-foot greenhouse that Kumfer said will help the company in its mission to help others.
"We plan to grow produce to give to the community," said Kumfer, who cited Christian faith as a big part of his family's life.
The Rejoicing Vine business name was inspired by a biblical verse in the Book of Isaiah in which "vines will burst into song" for God's followers.
Other parts of the land will be used for gardens and fruit trees, Kumfer said.
"We've planted not only grapes but also apple trees and raspberry bushes on the property," he said. "I just cleared some land for annuals like watermelons and pumpkins next year. Ultimately, we want to give a portion of that to families who can't otherwise afford fresh produce."
Kumfer, a Fort Wayne native who studied electrical engineering at Purdue University, said 10% of The Rejoicing Vine's profits will be donated to community causes.
Please enable JavaScript to view this content.