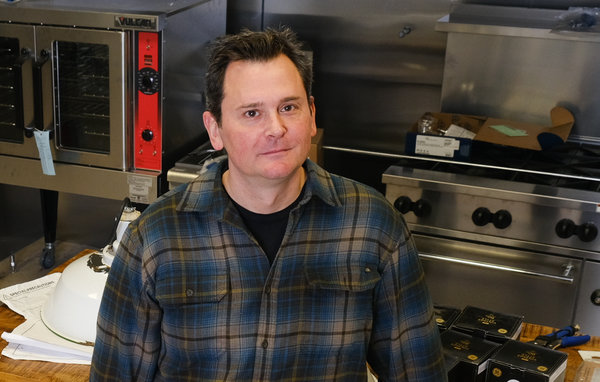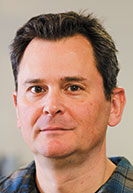 Chef Greg Hardesty, one of the central figures in Indianapolis' culinary scene, has died after a yearlong battle with acute lymphoblastic leukemia.
Hardesty, 52, died Tuesday evening at his home, according to friend and former employee Josh Mazanowski.
Hardesty, who was a five-time James Beard Foundation Great Lakes region semifinalist, built his local reputation at a series of well-regarded local restaurants including Recess in Meridian-Kessler, Elements on Mass Ave and H20 Sushi near Broad Ripple.
Hardesty's most recent venture was Studio C, a kitchen and culinary studio he opened in early 2019 at 1051 E. 54th St. Hardesty stepped back from daily operations at Studio C when he was diagnosed with leukemia last summer, and he closed the business last month.
Hardesty was known for launching the career of many other well-known local chefs who worked for him before opening their own spots. That list includes Jonathan Brooks of Beholder and Milktooth; Neal Brown of Pizzology, Ukiyo and The Libertine; and Abbi Merriss of Bluebeard.
After working for Hardesty at Recess, Mazanowski went on to partner with Brooks, opening fine-dining restaurant Beholder in 2018.
Mazanowski described Hardesty as "a good friend and a good boss" who had a good sense of humor and a cool head about him, even in the high-pressure environment of the restaurant kitchen.
"He's the godfather of the Indianapolis culinary scene," Mazanowski said of Hardesty. "We all worked for him."
Similar tributes poured in on social media Wednesday as word of Hardesty's death spread.
"It's impossible to overstate the influence of Chef Greg Hardesty on Indy's culinary scene," restaurateur Ed Rudisell posted on Twitter Wednesday. "We wouldn't be where we are if not for standing on his shoulders. Nearly every chef in this city has been through his kitchen."
Brown, who had worked for Hardesty at H20 Sushi before going out on his own, said on Facebook on Wednesday that "no one has, and no one likely will leave the mark on this city's culinary history like Greg. His legacy is all around you, very often in ways you may not even know."
Please enable JavaScript to view this content.