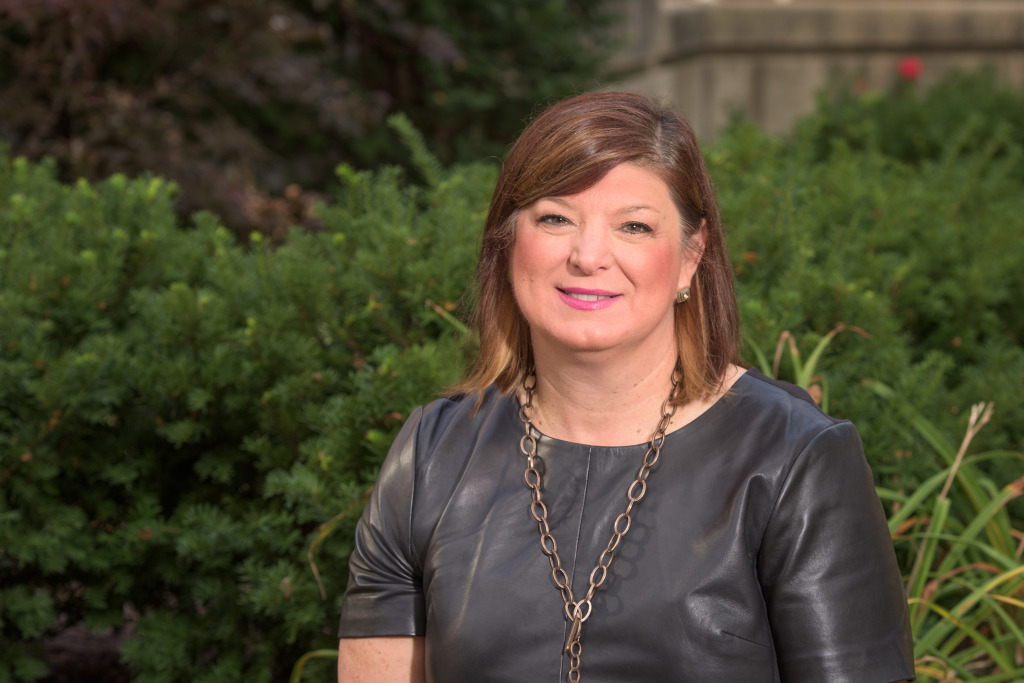 Anne Hathaway, a longtime consultant who serves on the Republican National Committee, has been elected by the Indiana Republican State Committee to lead the state party as its next chair. She begins the job immediately.
The first woman to hold the position, Hathaway fills the vacancy after Gov. Eric Holcomb endorsed her for the seat earlier this month following the resignation of Kyle Hupfer, who led the party for more than six years.
"I want to thank Kyle Hupfer for his outstanding leadership over the years and the members of the state committee for putting their trust in me to continue moving our party forward," Hathaway said in written remarks Thursday. "We have an incredible opportunity to do just that by helping elect even more Republicans in cities and towns across the state this November, and that will be our top priority over these next two months. At the same time, we will continue to engage our grassroots supporters and prepare to do our part in making Joe Biden a one-term president, sending Jim Banks to the U.S. Senate, and electing another Republican to the governor's office."
Party leaders were quick to endorse the committee's choice. Hupfer called her a "grassroots leader" and "one of the best political minds in the country," while Gov. Holcomb said that her knowledge and relationships will "prove invaluable" as the party looks to expand its dominance in Indiana.
Hathaway will take the helm at a time when the party holds supermajorities in both chambers of the state legislature, along with seven of the state's nine U.S. Congressional Districts and more than 90% of all county-elected offices across the state.
Hathaway is president of Indianapolis-based Hathaway Strategies, a public affairs firm she founded in 2009. She has previous experience working on Capitol Hill as a public liaison for Vice President Dan Quayle and as a member of the George W. Bush Administration, the U.S. Treasury Department and the Republican National Committee.
Politico has reported that Hupfer, a partner at Indianapolis law firm Taft Stettinius & Hollister LLP, will join the gubernatorial campaign of Brad Chambers, who officially joined the race earlier this month after stepping down as Indiana's secretary of commerce. Hupfer hasn't confirmed or denied the rumors.
Please enable JavaScript to view this content.