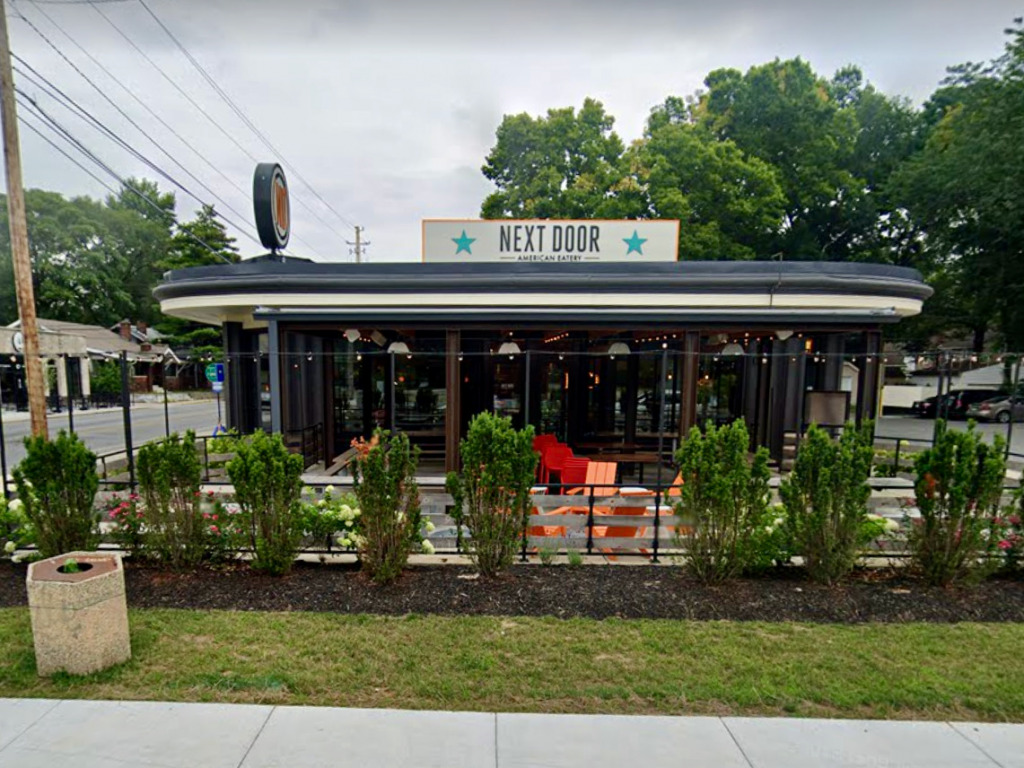 Following a pandemic shutdown, an announced closure, a reversal of that decision and then a rebranded name, the Indianapolis restaurant formerly known as Next Door American Eatery is no longer in business at the intersection of 46th Street and College Avenue.
Known as ND streetBar since February, the restaurant served its final customers on June 18.
"As with our restaurant industry peers, we faced continued challenges in the hiring and supply chain sectors, leading us to close our doors," Sam Hallak, chief operating officer of The Kitchen Restaurant Group, said in a statement provided to IBJ.
Hallak said all staff members have been offered severance.
"We recognize their tremendous contributions in this challenging climate," he said. "We value our loyal guests and employees who have supported us over the last four years, and our goal is to return to the Indianapolis market in the near future."
The Kitchen Restaurant Group, co-founded in 2004 by Kimbal Musk, younger brother of tech billionaire Elon Musk, continues to operate four ND streetBar locations in Colorado: Boulder, Eastbridge, Fort Collins and Denver.
The Indianapolis restaurant at 4573 N. College Ave. opened in 2018.
The Next Door restaurant chain closed temporarily during the pandemic, and some of its locations never reopened. In March 2020, in an email addressed to the "Next Door Indy Family," Musk wrote that the company would be permanently closing four Next Door locations, including the one in Indianapolis. He added that the four Next Door locations "were already struggling with being profitable."
But the owners changed their minds about the Indianapolis site and reopened in July 2021 at the building that previously was home to a 7-Eleven convenience store and a Double 8 grocery store.
The rebranding to ND streetBar emphasized "a new menu of shareable plates and easy-to-drink cocktails that pull inspiration from street food carts across the globe."
Please enable JavaScript to view this content.