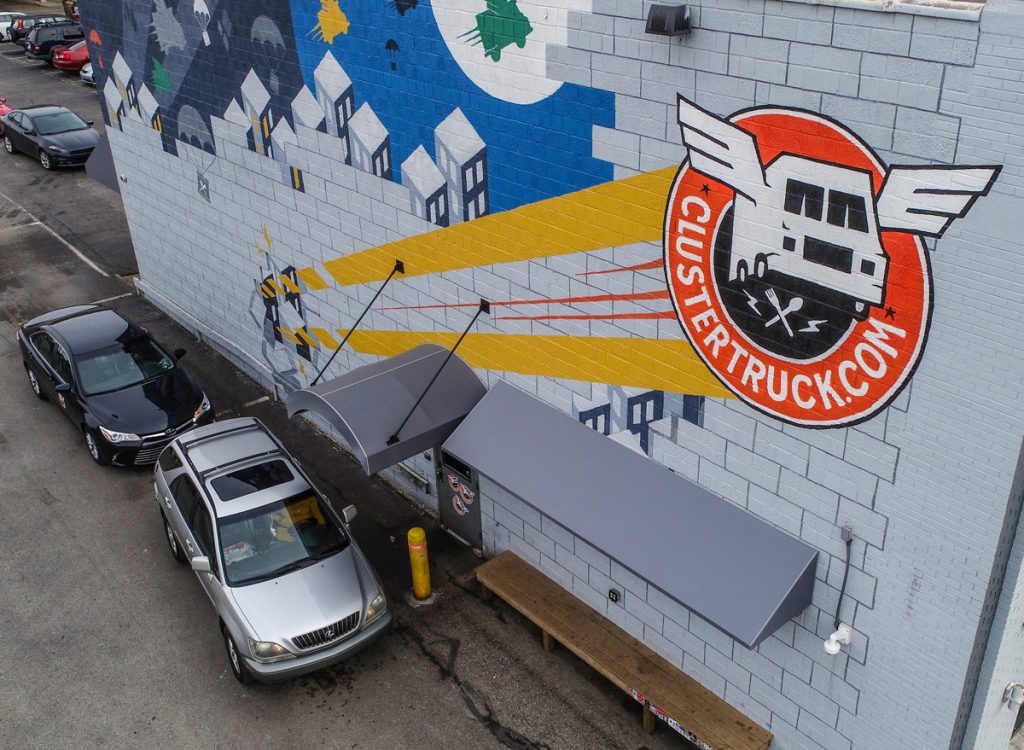 From pizza to soul food to vegan fare, March Madness teams have been ordering a lot of food from local eateries during the NCAA Men's Basketball Tournament—and that's welcome news for restaurants that have struggled through the challenges of the COVID-19 pandemic.
"It's been awesome. It's been great," HotBox Pizza founder Gabe Connell said of the team meal business his company has received over the past two weeks of competition. "The best part about it is, these are big guys and they eat a lot."
Indianapolis-based HotBox is one of dozens of restaurants that signed up to participate in a team meals program organized by the NCAA, Indiana Sports Corp. and Visit Indy. Because the teams are operating in a controlled bubble during the tournament, the program is designed to link them with restaurants that are prepared to deliver individually packaged meals directly to their hotels.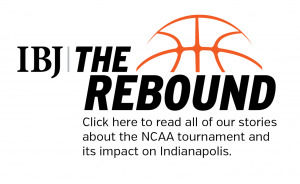 Teams are receiving two meals a day from their hotel, and they can order additional daily meals from the local restaurants of their choice. Support staffers who are sequestered with the teams to help with tournament operations are also ordering meals from the program.
The restaurants that have signed up for the team meals program aren't guaranteed to receive orders, and teams can choose to order from non-participating local restaurants if they wish. Each school was allowed to bring 34 athletes, coaches and staffers, but because the athletes are such big eaters, a team order might include much more than 34 meals.
Connell said HotBox has delivered meals to multiple teams, including the University of Alabama, Virginia Tech and UCLA. The typical team order includes 35 to 50 pizzas, salads and breadsticks, with an average bill of about $500.
All of the meals are prepared at HotBox's downtown location on Georgia Street, and the restaurant's employees handle the deliveries.
"We're set up for volume and for speed, so this really fits in well with what we do," Connell said.
Indianapolis-based delivery kitchen Clustertruck, another participant, has sold "a massive amount of ranch dressing" with the team meals it's supplied, said co-founder and CEO Chris Baggott.
Baggott said Clustertruck's business is up about 10% because of the team meals, with the biggest impact coming early in the tournament when all 68 teams were in Indiana. The impact dwindled as the tournament progressed and the number of teams were whittled down.
When all the teams were still in play, ClusterTruck did more than 1,000 orders per day, Baggott said. That's compared to a more typical 800 to 850 orders that the company might do on a busy Friday night.
"It was by far a record for us," Baggott said of the early-tournament order volume.
Patrick Tamm, president and CEO of the Indiana Restaurant and Lodging Association, said some restaurants did as much as $10,000 in additional business during the first week of the tournament.
Susie Townsend, senior vice president of visitor experience at Visit Indy, said the team meals program included about 85 restaurants, although some restaurants voluntarily dropped out along the way because they found the requirements too taxing. All meals had to be delivered and individually packaged, and teams could order late into the night.
Ohio Street restaurant Michael's Soul Kitchen has been a popular choice for the teams, Townsend said, as have Harry & Izzy's and St. Elmo's Steak House. But orders have also come in from a range of establishments, including Cracker Barrel, Steak n Shake, Shapiro's Delicatessen and Cunningham Restaurant Group establishments Mesh and Livery.
The local operations of three national chains—Wendy's, Pizza Hut and Buffalo Wild Wings—also stayed busy supplying team meals, Townsend said.
The three chains are official food partners of the NCAA, Townsend said, and from March 13-19, each of them supplied free late-night meals to tournament teams between 8 p.m. and midnight or so.
The food-partner program, which was designed to support teams as they arrived in Indianapolis for the tournament, was separate from the main meal program in which the teams had to pay for their own meals.
"It was just incredible, and uplifting of the restaurants," Townsend said of the meal programs.
But participation did require extra effort on the part of the restaurants.
Indianapolis-based Sahm's Restaurant Group, which operates 13 local restaurants and a catering business, served a couple of hundred meals to teams and tournament staffers through its catering business, said Eddie Sahm, who runs the business with his father, founder Ed Sahm.
The company did a lot of advance planning to make sure it could adhere to the program's rules, Eddie Sahm said. "You had to be willing to drop off (meals) at 1 in the morning."
Sahm's Restaurant Group is known for its broad menu and willingness to fulfill customer requests, Eddie Sahm said, so the company has found a niche in special orders—for teams that needed allergy-friendly options or vegan meals, for instance.
The company got orders from the University of Virginia, Villanova, the University of Southern California and Georgia Tech, Sahm said.
The experience put a different spin on the March Madness action this year, Sahm joked.
"This was the first tournament where I was cheering for the teams that were ordering food from us," he said.
Please enable JavaScript to view this content.