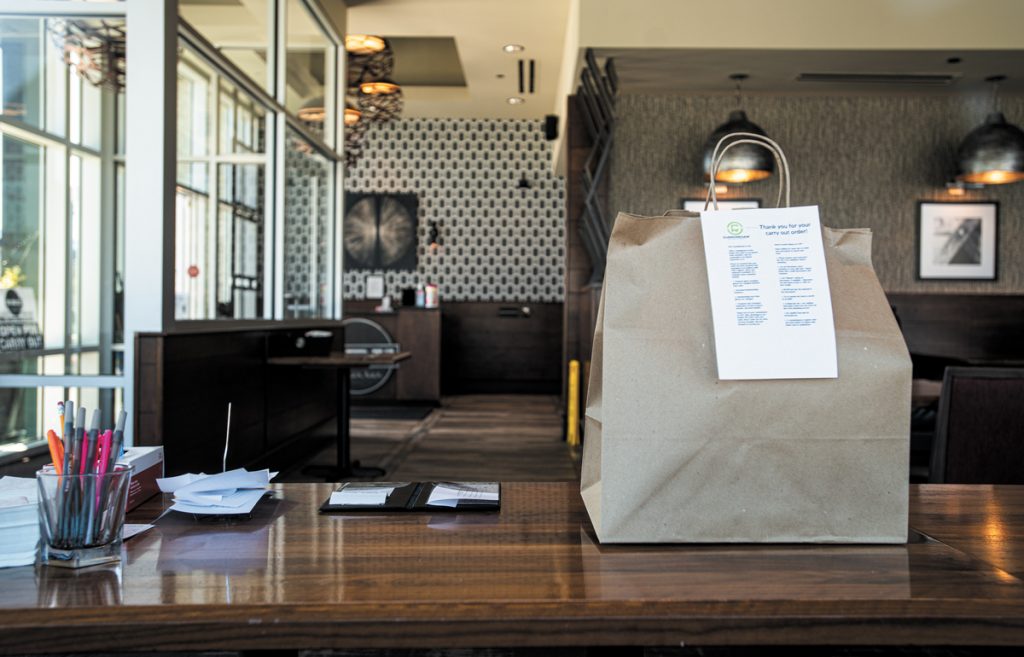 The first time you head to a restaurant to eat in the dining room after public officials say it's allowed again, the host might greet you with questions about your health.
Your table might be 6 feet from the next one. Your server might be wearing a mask and gloves. And someone might even ask to take your temperature.
Those are among the changes restaurants are considering to keep employees and customers safe as public officials start planning to reopen the economy.
But restaurateurs say those measures and uncertainty about the lingering coronavirus pandemic might chill the influx in revenue the industry is hoping for once Gov. Eric Holcomb clears the path for restaurants to resume dine-in service.
And they say business as usual is a long way off.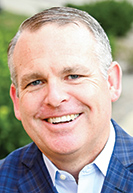 Restaurant service throughout the state has been restricted since March 16, when both state and city officials limited restaurants to carryout and delivery service only, to minimize cases of COVID-19. Many dining establishments adapted, with some even offering community grocery setups, but most opted to close entirely and weather the storm with reserves or shoestring budgets.
As a whole, Indiana restaurants are expected to lose $920 million this month due to closures and limited service. And more than 200,000 restaurant workers have lost their jobs because of the virus since March, according to figures released from the National Restaurant Association this week.
"That's why we're trying to get those people back to work in some fashion, some capacity," said Patrick Tamm, president of the Indiana Restaurant and Lodging Association. "Now we have to balance that with the right health decision, and I think the governor is really taking a hard look at that."
Restaurant owners believe the road back is littered with masks, gloves and extensive social distancing measures—likely lasting months or longer.
"You know, everybody has reacted to this differently, where some people don't feel like they will get [the virus] and others feel very nervous," said Chris Evans, owner of Sangiovese Ristorante, a high-end Italian restaurant with locations on the north side and in Fishers that are all closed for now.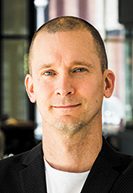 "It's just going to be a new normal … it's going to be difficult and it's going to be different. But we will work through it."
The governor hasn't set a date for restrictions to be lifted, but Evans and others in the industry said they have a long way to go to figure out what a safe, measured comeback will look like.
"We finally can see the light at the end of the tunnel, a little bit, but what does that mean?" said Evans, whose received a federal paycheck protection loan. "Does it mean my staff has to wear masks? Do I take temperatures before they come through the door? I really don't know."
Craig Huse, president of Huse Culinary Inc.—which owns St. Elmo Steak House, Harry & Izzy's and other restaurants—said he is taking those steps already, as his staff prepares meals for frontline workers.
Most of his restaurants have been shuttered since mid-March, although the north-side Harry & Izzy's offers takeout, make-at-home meals once or twice a week.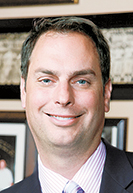 Huse said his remaining employees are outfitted with personal protective equipment, or PPE, and they practice proper social distancing. It's too soon to know for sure, he said, whether those measures will continue when the doors reopen.
"I think it's too preliminary for me to say what we're going to do or even what we're thinking about at this point," he said. "We've got [at least] three weeks to sort through that and come up with a game plan."
Evans said restaurants will likely work through a learning curve of figuring out how to balance guest experience with safety, including how seating is arranged and how servers interact with patrons.
"It's going to be a little awkward for everybody in the beginning," he said. "I think we'll have new standards and procedures—we'll have to be very conscious of how our guests feel and how our staff feels."
Extra steps
Jagdish Khubchandani, a health sciences expert at Ball State University, said restaurants will likely be required by state and local officials to outfit staff with masks and gloves and to screen team members every day for illness as a condition of reopening dine-in services.
But restaurants might also ask dine-in customers to follow the same protocols—even the screening for illness and temperature checks.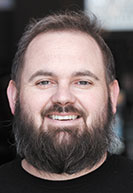 "It may sound rude, but those things may have to be done," Khubchandani said. "There are certain things that we must live with."
Additionally, he said, restaurants are all but certain to reduce capacity when they reopen. For most, it would be about 50% of normal, but that could vary by restaurant and layout.
He predicted that, a year from now, it will "almost seem like [we'll] have lived through a bad dream and have come out of it with a new way of living."
Huse said he has a vendor lined up to provide gloves and masks for when his restaurants reopen, but customers will likely be asked to provide their own protective equipment.
"We will probably have extra supplies for anybody that would need or require that," he said. "We're in business to be in business, right? So, we'll do what we can to reduce the amount of obstacles there are for people to have a safe meal."
Other local restaurant companies, including Cunningham Restaurants, are taking similar steps, as they shore up their supply chains for masks and other gear.
Carissa Newton, director of marketing for Cunningham restaurants, said none of Cunningham's 14 Indianapolis-area restaurants have had problems with access to protective equipment.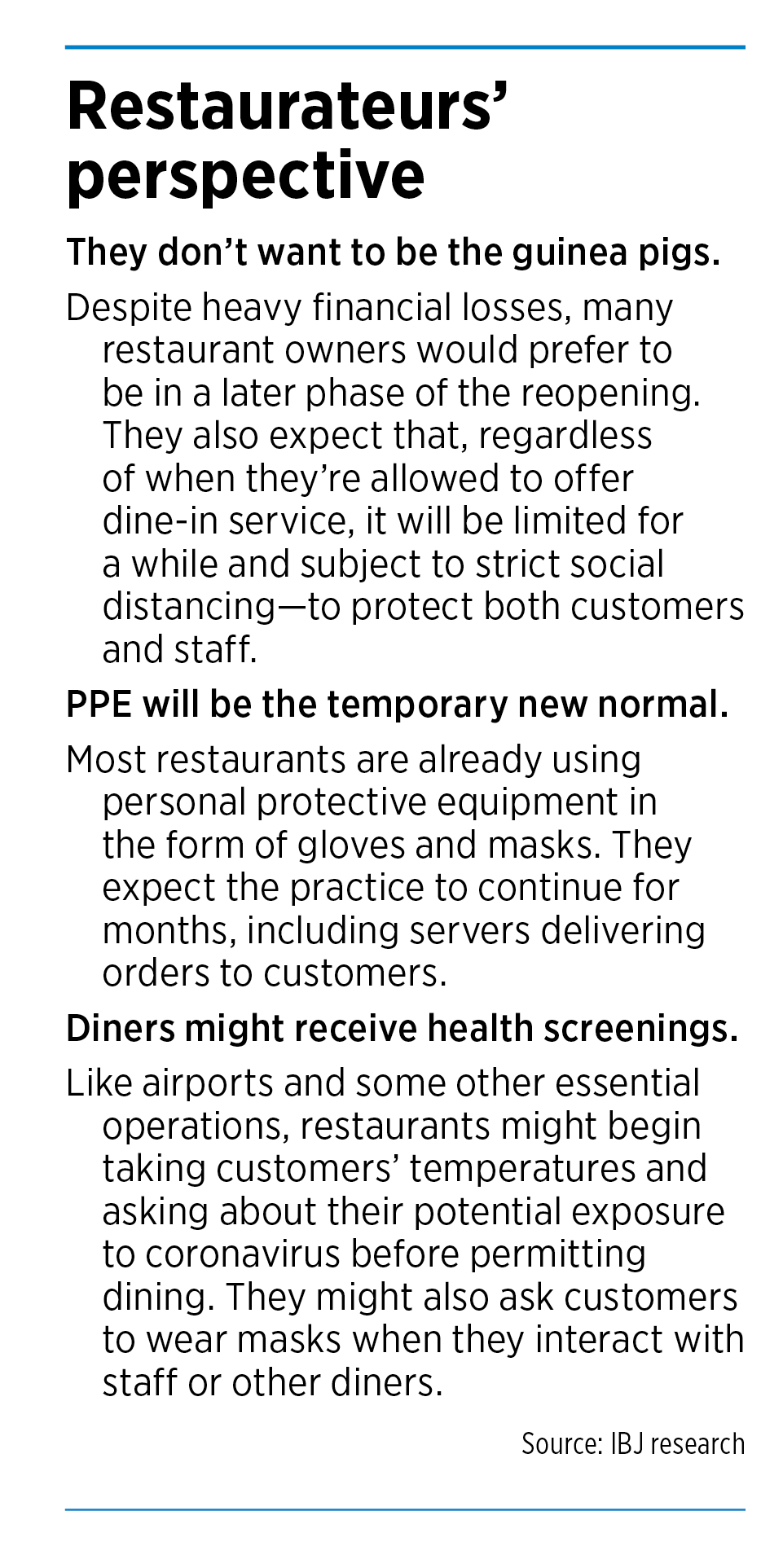 "We have made PPE readily available throughout this crisis and while it has not been required, it is certainly encouraged," she said. "And of course, we would be happy to provide to team [members] or guests as needed."
She said Cunningham expects its restaurants to face a variety of restrictions when they reopen for dine-in, including the way patrons are seated.
"We won't be able to just open the doors and be full service with back-to-back tables again," she said.
She expects changes in menus and the way food is delivered to guests.
"I don't know how that will play out," she said. "It's hard to say [since] none of us could have forecasted this."
And Eddie Sahm, who owns several prominent local restaurants with his father, including Big Lug Canteen, said he is likely to enact restrictive measures for customers and guests alike.
Like Huse Culinary, temperature checks are already mandated for Sahm's employees before they start their shifts; that might extend to guests. Seating will be spread out. And he's leaving other options on the table, too.
"You know, there's the 'no shirt, no shoes, no service' signs," he said. "'No mask, no gloves, no service'—we're kind of looking at [doing] something like that, where if you want to eat here, you have to follow the rules just like we are."
Cutting their gains
Of all the restrictions, the seating changes could be the most damaging for restaurants. Spacing tables out means severely cutting the number of customers—and in turn severely cutting revenue.
"Obviously, we can't operate at 50% capacity [long term]," Huse said. "If our sales have gone down 50%, we're shuttering restaurants at that level."
But it might be sustainable for a short period, especially for restaurants that have received federal paycheck protection loans. Huse Culinary secured a $6.3 million SBA payroll loan through the CARES Act.
"Even if we're operating at 50, or 60, or 70% level, payroll would be fine through June 12—and that's a major expense in the restaurant business," he said. The forgivable loan would "help make the economics work for us for a while."
Evans, of Sangiovese, said he is maintaining an "open dialogue" with his landlords about rent, and how that could be affected by depressed income due to capacity limitations.
"Some of the models will have to change," he said. "Our model has always been to pack the restaurant, and now that's not going to be a reality for a while."
Restaurateur Ed Rudisell said Siam Square in downtown Indianapolis typically gets about half its business from Eli Lilly and Co. employees, since its campus sits just a few blocks from the restaurant.
Lately, the Thai restaurant has been fighting for its life because those employees and others who work downtown are now working from home. But, he said, some lost revenue has been recovered through expanded carryout and delivery.
Rudisell said he has not yet received a response to his loan request through the Paycheck Protection Program, but like Evans, he has greater concerns about rent and adequate sales until people begin coming back in throngs.
"I don't anticipate a wave of people coming in and spending a ton of money the morning we reopen," he said. "We are trying to be as careful as we can about our health and safety and hopefully we'll learn soon [that] the city's in a position where COVID-19 isn't as much of a concern."
Rudisell's other establishments, including Black Market and Inferno Room, are closed for now. He said he isn't sure if he will reopen the bars immediately, or wait for capacity and safety concerns to be addressed in the weeks that would follow.
"None of us know what this looks like on the tail end," he said. "But I tend to be overly cautious about everything."
Ready for reopening?
Holcomb has not yet offered specifics about what will be required of restaurants or where the industry falls in what he has called a rolling reopening of the economy.
State officials have asked a number of industry groups—including the Indiana Restaurant and Lodging Association—to make recommendations about the types of restrictions that should be in place when businesses reopen.
Tamm, the association's president, said he planned to provide that list by the end of this week. But he declined to share specifics about the list or to predict public officials' restrictions—except to say continued social distancing is all but a given.
"Obviously, the Indiana State Department of Health is going to require some social distancing; how that's done is still yet to be determined," Tamm said. "We're looking at what some of the other Midwestern states are considering, and they're looking at what we're considering as well."
Indiana has agreed to work toward reopening as part of a Midwestern coalition that also includes Illinois, Kentucky, Michigan, Minnesota, Ohio and Wisconsin.
Khubchandani, the Ball State professor, said he would suggest reopening health, human services and social-services-driven businesses first, followed by the food service and hospitality industries, including hotels (although those are already permitted to operate, as an essential business). He said the last industry to be phased in should be entertainment.
But restaurateurs, including Sahm, say reopening eateries as part of an early wave could be costly for the industry.
"I think we're going to be looked at to be one of the first that opens up, because that will signify some normalcy," Sahm said. "But in all reality, I really hope that's not the case. I hope restaurants continue down this path of social distancing, and being leaders in the community, in really keeping everyone healthy."
Sahm acknowledged his businesses are suffering the same as other restaurants, but he has no plans to "just jump in" when the governor rolls back restrictions.
"I think the first thing we're going to look at is what the new standards are and make sure that we understand what the CDC is suggesting and what they think is the safest route," he said. "Let's figure out how we can maintain some bit of restaurant normalcy and still maintain all of those standards."•
Please enable JavaScript to view this content.