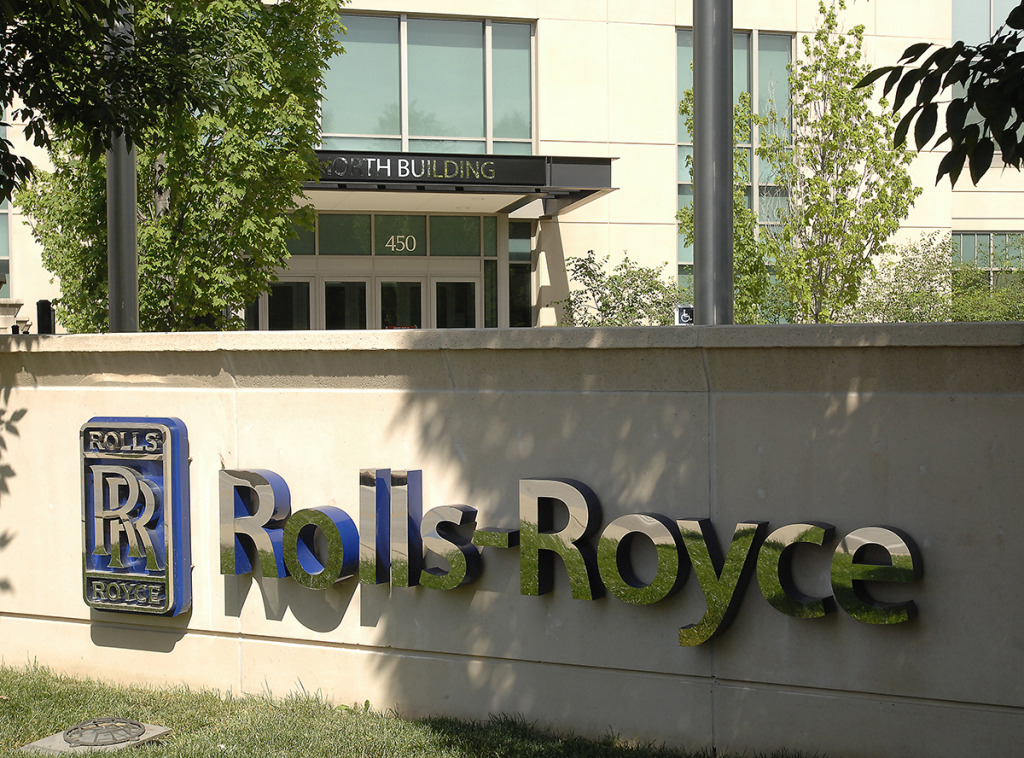 Rolls-Royce Corp. is moving ahead with plans to vacate a majority of its Meridian Center campus in downtown Indianapolis in the next year, as the manufacturer adopts a remote-work strategy for most of its office employees.
The United Kingdom-based aircraft engine manufacturer on Monday confirmed plans to move out of two of the three buildings on its campus at 450 S. Meridian St. by mid-2022. About 3,000 people worked in the company's downtown offices prior to the pandemic. 
Citing multiple sources familiar with the project, IBJ first reported on the company's overall plans June 17.  The sources at the time said the company was planning to consolidate operations into the southernmost building on the 2.2-acre property, but Rolls-Royce said Monday it instead intends to occupy the north building.
"We are excited to roll out the new future workplace for Rolls-Royce in Indianapolis, which will provide optimum flexibility for our employees and strengthen our competitive position," a company spokesman said in a written statement. "With that in mind, Rolls-Royce will design a modern, efficient, totally new workplace experience in the Rolls-Royce Meridian Center Downtown. This new design will foster collaboration among employees, while maintaining flexibility and enabling our leaders to manage teams in the most effective way.  The design and utilization of space will be thought-leading and will promote health and vitality to the Downtown area as the city of Indianapolis once again leads the way.
The move to a singular building is part of a 10-year lease extension with property owner VEREIT Inc., a Phoenix-based real estate investment trust.
Please enable JavaScript to view this content.