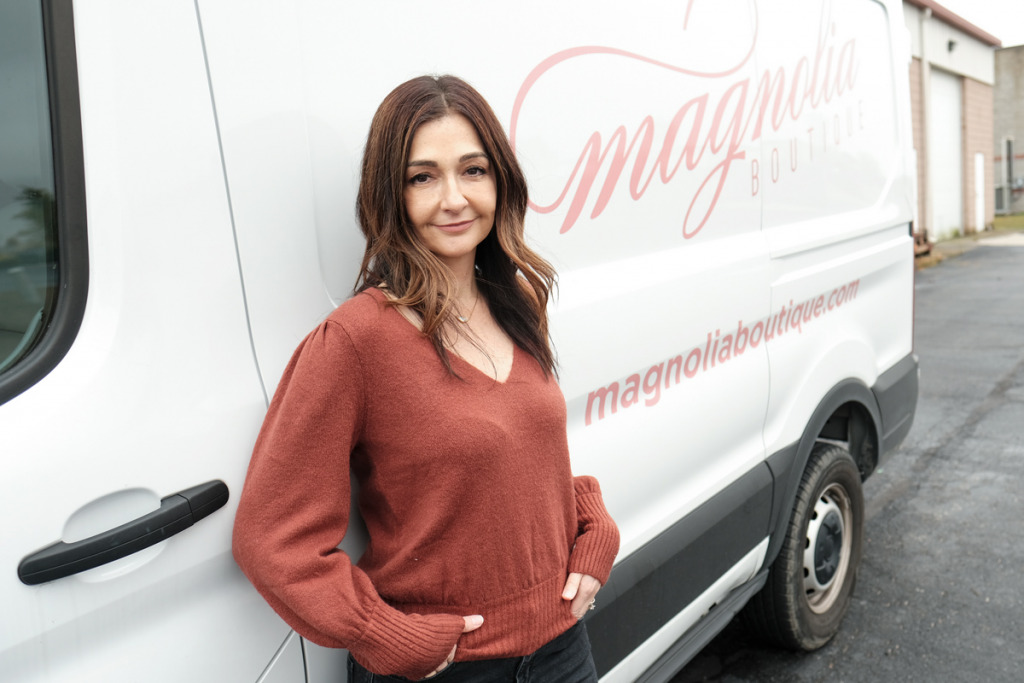 In the physical world, Magnolia Boutique's 18 employees work in unimpressive surroundings, a boxy brown warehouse across from an agricultural field in Franklin.
But online—where it really counts—Magnolia Boutique is a multimillion-dollar women's retailer known for its bohemian style built around casual, trendy clothing, shoes and accessories. The online-only business is on track to hit $10.5 million in sales this year, up from $7.9 million in 2019. Most items are $75 or less.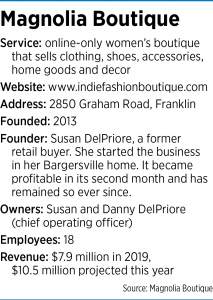 The company landed on IBJ's Fast 25 list of fastest-growing central Indiana private companies this year, with revenue growth of 75% from 2017 to 2019. It's also been on the Inc. 5000 list of fastest-growing private U.S. companies the past three years, landing at 2,507 this year.
Not bad for a business that Bargersville resident Susan DelPriore, 47, launched from her basement in 2013.
"I think the first day, I got 10 orders, and I thought that was the best thing in the world," DelPriore said.
Sales growth had begun to level out in 2017, DelPriore said, but the company saw a surge this year because of the pandemic. "There's a lot of customers that never shopped online before that are now."
Charles Aaron Lawry, an assistant professor of consumer science at Purdue University, said Magnolia Boutique's success is "extraordinary," especially given that about 90% of online businesses fail in the first six months.
"Online is a crowded space," Lawry said. "She's been able to take this kind of boho chic image and been able to put her own spin on it in a way that's unique."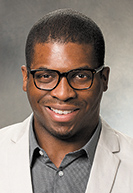 The company's success is a result of savvy strategy mixed in with some lucky timing.
When she launched Magnolia Boutique, DelPriore was a stay-at-home mom—but one with solid retail experience. She'd been a buyer for women's clothing retailer Boston Proper from 1998 to 2006, a period when the Boca Raton, Florida-based company was moving into e-commerce from its roots as a catalog-based retailer.
Initially, DelPriore had wanted to open a brick-and-mortar store in downtown Franklin. But her family convinced her that a small-town retail shop would be too risky, so she decided to launch entirely online.
Building on its modest first-day success, the boutique did about $100,000 in sales in its first six months. Sales climbed to $600,000 the second year, then doubled to $1.2 million the year after that. The company achieved profitability in its second month and has been in the black ever since.
After a year, DelPriore moved the business out of her home. Operations shifted to one Greenwood location, then another, before the company moved to its 12,000-square-foot location on the north side of Franklin two years ago.
Along the way, the business built a substantial social media following. It has 190,000 Instagram followers, where it typically attracts several hundred likes and replies to each of its multiple daily posts.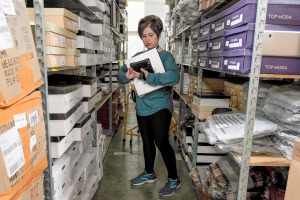 Magnolia Boutique also has more than 369,000 Facebook followers, and DelPriore leaned heavily on this platform early on.
When she started the business, Facebook hadn't yet made the algorithm tweaks that limit what shows up in a user's feed. That meant Magnolia Boutique's early Facebook posts generated more likes, more comments—and potentially more sales—than is now the case.
"I think that any business that started in that time was really lucky," DelPriore said.
After its Facebook posts lost some of their marketing power, Magnolia Boutique moved to Instagram. It also started advertising on Google and Facebook.
Another challenge came around 2015-2016, when the number of online boutiques began to proliferate.
"There's a million online boutiques out there, and they all have the same stuff because we're all shopping from the same vendors," DelPriore said.
But because Magnolia Boutique started a few years before the boom, it had already built up a customer base that helped it compete, she said.
Standing out
Lawry, the Purdue professor, described the advent of the online boutique as part of an evolution in online retail. Huge online fashion retailers such as Net-a-Porter, Farfetch and Gilt Groupe had become popular by 2010. Online boutiques offer carefully curated selections as an alternative to the other sites' huge inventories.
"Sometimes customers need a little bit of help when picking out clothing online," Lawry said.
The crowded boutique landscape means Magnolia must work to set itself apart.
One way it does this is through private-label merchandise—items designed specifically for Magnolia Boutique, with unique designs and fabrics shoppers can't find on other sites.
About 40% to 50% of Magnolia Boutique's items are private-label. DelPriore said she'd like to increase that to about 70% over time.
Another custom touch: Magnolia Boutique doesn't use stock photos to showcase its merchandise.
"Every single thing is photographed by us," DelPriore said.
That adds up to a whole lot of photos. At any given time, Magnolia Boutique carries 900 to 1,000 different items in its inventory, and it adds about 80 items per week.
The company enlists a handful of local models and a photographer who uses various local spots as backdrops for the fashion shoots—astute viewers might recognize photos taken in front of a biotech company in downtown Franklin, for instance, or on Vermont Street in downtown Indianapolis. Before the pandemic hit, models also occasionally did shoots at remote locations such as Nashville, Tennessee.
Using in-house photography gives Magnolia control over the look of the images. It also allows the company to show an entire outfit—multiple items that customers might decide to buy all at once.
'Impressive' results
One local online retail expert said Magnolia Boutique appears to be doing a lot of things right.
"To get to $10.5 million [in revenue] at a profitable level, that tells me they know what they're doing," said Angie Stocklin of Greenwood. "What she's been able to do is impressive, and I can tell that they're committed."
Stocklin, with her then-husband Randy Stocklin, founded online retailer One Click Ventures in 2005. The Greenwood-based company, which sells prescription and nonprescription eyewear, had grown to $15 million in annual revenue when it was acquired by multinational eyewear retailer FGX International for an undisclosed sum in 2018.
Angie Stocklin now teaches entrepreneurship at Purdue University and also does angel investing.
One Click used several of the same approaches Magnolia is now employing, Stocklin said.
One Click began offering private-label eyewear around 2012 or 2013, she said, which helped the site differentiate itself from competitors. "It's easier to create products that your customer is going to enjoy."
Having those unique products means a retailer doesn't have to compete solely on price, Stocklin said, and it's also helpful in creating a brand identity that keeps customers coming back. "It's not just about finding a blanket at a good price."
Magnolia Boutique describes itself as a "bohemian fashion destination" that offers trendy-yet-affordable items. "Our laid-back and welcoming vibe is perfect for women who want to live free," the website says.
Stocklin said the site does a good job of conveying this brand. "[Magnolia's] targeting a customer that enjoys some trend … but it's also a very welcoming site. It doesn't feel exclusive."
The next stage
Looking ahead, DelPriore sees a lot of room for growth, including expansion into new types of products.
In October, Magnolia Boutique added a small selection of home items and gifts, including dish towels, decorative pillows and hanging planters.
With people spending more time at home because of the pandemic, DelPriore said, "it's a perfect time to test it out."
Eventually, she said, home items have the potential to represent 10% to 15% of sales.
Expanding into new merchandise, particularly home decor, fragrance and cosmetics, can be a smart move for retailers seeking to develop their brand, Lawry said. "It is a natural next step."
What won't be part of Magnolia Boutique's growth plans: a physical retail space.
Even after DelPriore launched Magnolia as an online-only boutique, she still thought about opening a brick-and-mortar location at some point.
But about two years ago, as an increasing number of brick-and-mortar retailers began shutting their doors, DelPriore had a revelation: With the online boutique doing so well, why add the complexities and extra expense of a store? "I just realized there's absolutely no need for it right now."•
Please enable JavaScript to view this content.