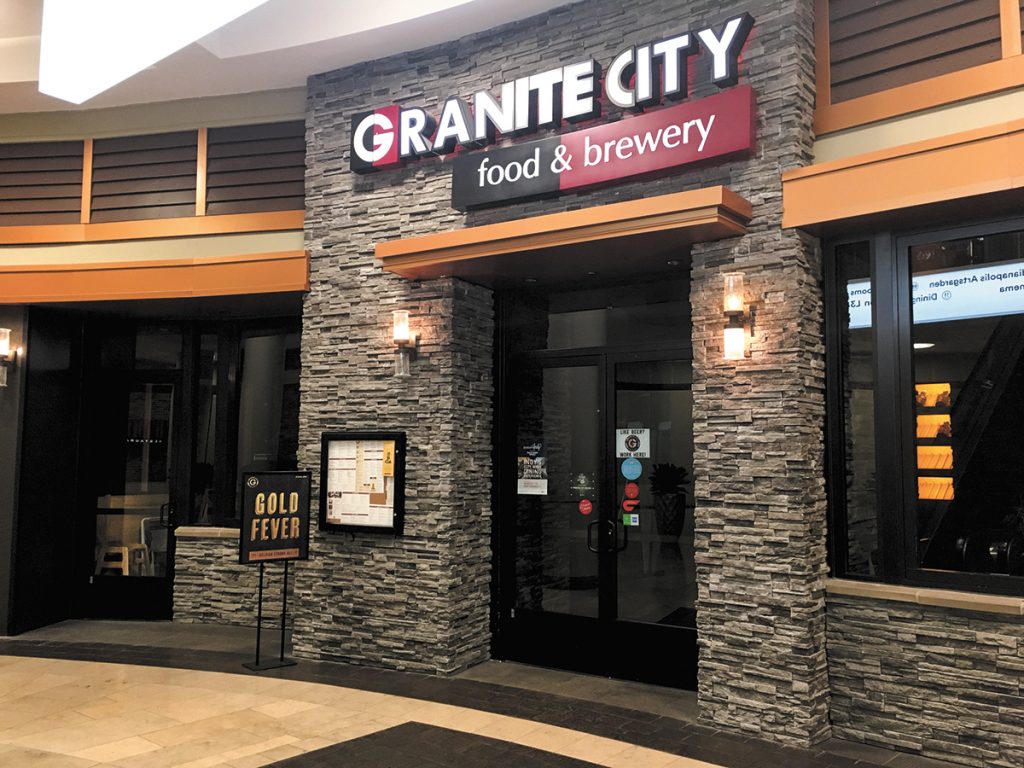 One of the highest-profile restaurant stories this year was the demise of Indianapolis-based Scotty's Brewhouse.
When the chain's parent company filed for Chapter 11 bankruptcy protection in December 2018, it had 19 locations, including seven Indianapolis-area Scotty's Brewhouses and a Thr3e Wise Men Brewing Co. in Broad Ripple. By the middle of this year, most of those had closed, including all the Indianapolis-area sites.
The year also saw a number of other noteworthy restaurant openings and closings:
◗ The Max & Erma's chain closed its only remaining Indianapolis-area location, at 12195 N. Meridian St. in Carmel, on Jan. 31. The company blamed local road construction and the corresponding drop in customers for the closure.
◗ Shula's Steak House closed in February. The Florida-based chain had operated at the downtown Westin, 241 W. Washington St., since 1998. The hotel reopened the space as an American restaurant called Nourish.
◗ Tequila Street opened at 250 S. Meridian St. in March. It replaced another Mexican eatery, Urban Eats, which closed early this year.
◗ The husband/wife team of Glenn and Rolonda Brown opened The Point on Penn, a multi-restaurant concept, in March at the site of the former Elbow Room, 605 N. Pennsylvania St. The Elbow Room closed in May 2017.
◗ Hard Rock Cafe closed its downtown location at 49 S. Meridian St. The restaurant, which had operated at that location since 1999, had its last day of business March 18.
◗ Nook: A Paleo Influenced Diner, at 15 E. Maryland St., closed in June after a 16-month run. One of the partners in Nook, Johnny Vassallo, told IBJ this fall that he planned to reopen the space as Pomodoro, an Italian restaurant, by the end of this year.
◗ Palomino Restaurant & Bar closed in June amid the financial struggles of its corporate parent, Seattle-based Restaurants Unlimited Inc. Palomino had operated at the corner of Maryland and Illinois streets in Circle Centre mall since 1996.
◗ CharBlue Steak & Seafood, owned by Indianapolis-based Brackett Restaurant Group, closed June 29. The space will serve as the new home of The Boiling, a Cajun/Creole seafood restaurant formerly in the King Cole building at 1 N. Meridian St.
◗ Bloomington-based Upland Brewing opened its newest Indianapolis eatery, at 1201 Prospect St. in Fountain Square, in August.
◗ Bloomington, Minnesota-based Granite City Food & Brewery closed both its Indianapolis-area locations this year. Its Circle Centre mall location closed in August, and its Carmel location, at 150 W. 96th St., closed in October.
◗ District Tap opened at 141 S. Meridian St. in September, taking over the space Broken English Taco Pub vacated in January. District Tap also has a north-side location that opened in 2014 at 3720 E. 82nd St.
◗ Pier 48 Fish House and Oyster Bar opened in September at 130 S. Pennsylvania St. The restaurant is part of the Hyatt Place hotel that opened in the spring.
◗ Scotland-based craft beer company BrewDog entered the Indianapolis market when it opened its first Indiana location, at 1140 S. Shelby St. in Fountain Square, in September.
◗ Bravo! Cucina Italiana Restaurant at 8651 Castle Creek Parkway East Drive, just north of Castleton Square Mall, closed Oct. 19. The restaurant had been in operation at that site since 1995.
◗ Bub's Cafe, at 220 2nd St. SW in Carmel, closed Oct. 30. The restaurant was a sister operation to Bub's Burgers and Ice Cream, which has locations in Carmel, Zionsville and Westfield.
◗ Texas-based Jason's Deli closed its only two Indianapolis stores Nov. 11. Its Indianapolis store at 4026 E. 82nd St. had been in operation since 2010, and its Fishers store at 11621 Fishers Station Drive since 2011.•
Please enable JavaScript to view this content.