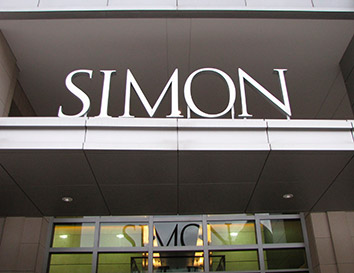 Indianapolis-based Simon Property Group, which earlier this year launched an online shopping platform focused on its outlet malls, is doubling down on the concept with a $280 million investment.
Simon announced Wednesday morning that it is partnering with Boston-based Rue Gilt Groupe, an off-price e-commerce company backed by internet entrepreneur Michael Rubin, "to create a new multi-platform venture dedicated to digital value shopping."
Simon will receive a 50 percent stake in the venture for its investment. The deal has not yet closed and must gain certain regulatory approvals first, Simon noted.
The move represents a significant e-commerce expansion for Simon, which launched its own online discount platform, Shop Premium Outlets, in March with its VIP Club customers. Simon's $280 million investment in the Rue Gilt Groupe partnership includes the value of Shop Premium Outlets.
"Following our successful test of ShopPremiumOutlets.com with VIP shoppers, we're excited to expand our omni-channel capabilities in collaboration with a leading digital entrepreneur and the RGG platform," Simon Chairman, CEO and President David Simon said in a prepared statement. "Our strong capabilities in the physical outlet space, combined with RGG's exceptional e-commerce success, will give shoppers enhanced access to the world's best brands and the most compelling deals both online and in-store."
Rue Gilt Groupe's two online shopping platforms, Rue La La and Gilt, will be part of the joint venture. Rue Gilt Groupe will be responsible for day-to-day operations of the Shop Premium Outlets site, and Simon's Shop Premium Outlets employees will transition to Rue Gilt Groupe.
Shop Premium Outlets features deals on merchandise from retailers at Simon outlet properties, which include 69 Premium Outlets sites nationwide. Among them are Aeropostale, Saks Off 5th, Nautica, Wilsons Leather and Frye.
Rue La La and Gilt offer deals on a changing selection of designer merchandise, including items from Burberry, Chanel, Cole Haan, Tom Ford, Lily Pulitzer, Versace and many others.
The combined databases of Simon and Rue Gilt Groupe will give the joint venture access to more than 35 million shoppers, Simon Property Group said. The site will allow users to shop for more than 300,000 products from at least 2,000 designers.
"The online value shopping market is a massive opportunity ready for the next disruptor," Rubin said in a written statement. "Partnering with industry leader Simon allows us to capitalize on this significant opportunity and accelerate RGG's growth to quickly surpass $1 billion in sales."
Rubin is the chairman of Rue Gilt Groupe. He has also launched several other e-commerce companies including GSI Commerce, which he sold to eBay for $2.4 billion in 2011.
Simon is a real estate investment trust that owns, develops and manages shopping malls. As of Dec. 31, the company owned or held an interest in 206 U.S. properties, including shopping malls, outlet malls, lifestyle centers and other retail properties in 37 states and Puerto Rico.
The company also had ownership interest in properties in Canada, Mexico, Europe and Asia.
Please enable JavaScript to view this content.