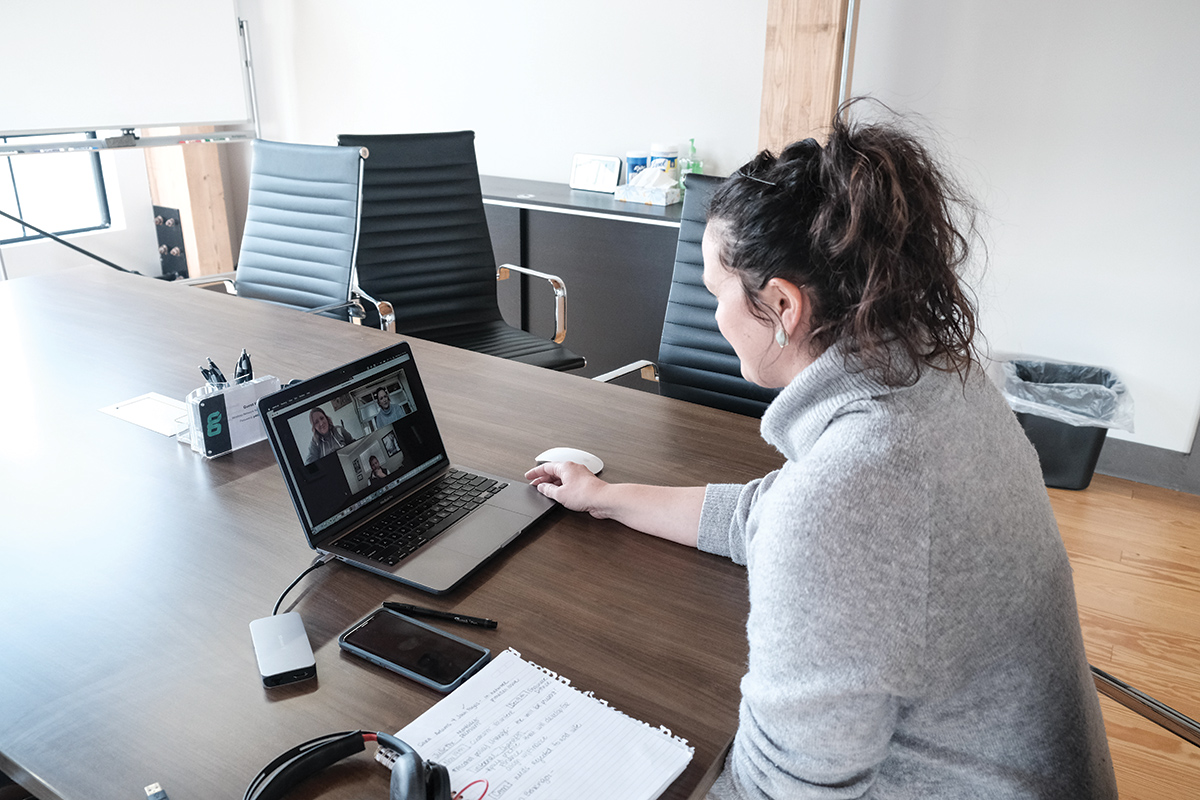 If Decimal CEO Matt Tait wants to get a lively conversation going on social media these days, he knows how to do it: Ponder the pros and cons of remote, in-person and hybrid workplaces.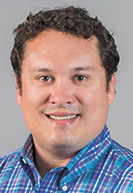 "It creates fights, and it's fascinating to just watch everybody talk about it," Tait said. "I think there are pros and cons to all three."
Which might explain why companies are struggling to determine the best way forward.
Twenty months after many U.S. offices became remote workplaces almost overnight, it's become clear that there won't be a corresponding return-to-the-office wave after the pandemic ends.
In a September survey by the polling firm Gallup, 41% of white-collar workers said they were still working from home exclusively. Another 26% said they were working from home at least some of the time.
That compares with 65% of white-collar workers who worked from home exclusively in April 2020—one month into the pandemic—while another 18% were doing so at least some of the time.
Some local companies have gone all-remote and no longer have an office, while others still see the office as an indispensable part of their operations. And, no matter which path they choose, companies say they've had to figure out new ways to keep employees connected now that their co-workers might not be in the same room—or even the same state.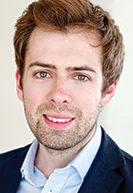 "Pre-pandemic, 95%-98% of all activity was in one of our offices," said Angi Inc. CEO Oisin Hanrahan. "Now, we're in a very different spot."
Denver-based Angi, whose online platform connects homeowners with home service professionals, has about 5,000 employees, with several hundred people in Indianapolis as a result of the 2017 acquisition of Angie's List.
Until last year, Hanrahan said, Angi's workforce was concentrated in Denver, Indianapolis and New York City. Those cities are still important hubs, he said, but the company has also started hiring more remote employees who don't live in those metro areas.
"All businesses, I think, have become less location-specific in this new world," Hanrahan said. "We have certain parts of the organization where we don't think they'll ever come back to the office."
Rethinking everything
Indianapolis-based Greenlight Guru, meanwhile, still sees the office as essential.
The fast-growing tech company, which makes quality-management software for the medical-device industry, actually moved into a larger office over the summer, even as its remote workforce has grown.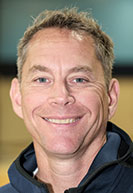 "Having an office as a central collaboration point—we've found it to be really helpful," said Greenlight Guru CEO David DeRam. "People are liking it. People are enjoying the human connection again."
Greenlight Guru has 174 employees and is growing. About 35%-40% of its workers live outside the Indianapolis area and work remotely. Pre-pandemic, virtually all the company's employees were local.
Decimal—a software-as-a-service firm that helps customers automate and outsource back-office functions like bookkeeping and payroll—actually decided just before the start of the pandemic to give up its offices.
The company was launched in 2019 by the local accounting firm Somerset CPAs PC. The startup was originally called Somerset Cloud; it changed its name to Decimal last year.
It had been operating at Somerset, but Tait said it decided to go remote because it seemed the best way to execute the firm's ambitious growth plans. "We knew that, in order to grow as big and as fast as we wanted to, we needed to consider our territory [to be] the entire country."
Being all-remote, Decimal found, meant it needed to find some new ways of operating.
"If you're going to go fully remote, you have to rethink … everything related to work," Tait said.
For example, to make it easier for people to communicate and collaborate remotely, Decimal uses a virtual-office platform called Teamflow, developed by San Francisco-based startup Crivello Technologies Corp. Each employee has a virtual office that he or she can customize with visual icons. Tait's office, for instance, includes the logo of his alma mater, Duke University, while a co-worker's office has a swimming pool and barbecue grill. Employees are represented by icons they can move close to a colleague's icon as a way to initiate a conversation.
Decimal also hosts two non-work meetings a week—a sort of virtual watercooler that allows employees to get to know one another more informally. "So much of enjoying your workspace is what happens while you're walking by someone's desk," Tait said.
One ongoing challenge of working remotely: how to make sure your workforce—especially new employees or younger associates—doesn't feel disconnected.
"It's really hard to start your career in a remote atmosphere," Tait said.
Last month, Decimal instituted a policy that, at least once every two weeks, employees should work from someplace other than home. To enable the practice, the company is paying for employees to use a co-working space or buy drinks at a local coffee shop. Tait said the company instituted the policy after noticing that its youngest employee, a recent college graduate, was struggling in work-from-home mode.
Not just a tech problem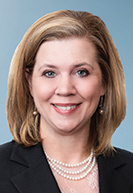 Keeping connected is also important for places like law firms, where much of a younger attorney's learning comes from just watching more seasoned colleagues at work, said Marilee Springer, a partner at the law firm Faegre Drinker Biddle and Reath.
"I think of the practice of law as an apprenticeship in some respects," Springer said.
She has included a young associate in in-person and virtual client meetings during the pandemic, she said, so the associate can see the behind-the-scenes details of working with a client.
If Springer discusses with a client six possibilities for handling a situation, for example, she wants the young attorney to know not just which option was chosen, but why it was selected over the other five. "If I had not involved them in that process, they wouldn't know those five options existed and they wouldn't have the ability to counsel the client about them," she said.
Over the summer, Faegre Drinker reopened its office for those who wanted to return. On Nov. 1, the firm began moving to a hybrid model. The firm said it is giving its attorneys the flexibility to choose when to work on site but anticipates that most will work either at a Faegre Drinker office or at a client's office an average of two to three days a week.
To compensate for its lack of in-office interactions, Angi has stepped up its onboarding efforts for new hires. The company has every new employee go through 10 to 20 hours of training to get an overview of how things operate. Pre-pandemic, the company used to offer the training once a month. Now, it's offered every week or two so new hires can get the training in their first week on the job.
The company realized newcomers were missing out on the informal learning that happens when co-workers are in the office together, Hanrahan said. "Because you don't have any osmosis of being in the same room as people," he said.
Angi hasn't mandated that employees return to the office. The company recently launched "together Tuesdays" in its New York office, encouraging people to come to the office that day, and it plans to launch something similar in Indianapolis and Denver.
Face-to-face collaboration
Greenlight Guru has gone to great effort and expense to keep its remote workers feeling connected with their Indianapolis colleagues.
As an example, the company rented a local drive-in theater in April so it could host an outdoor viewing party for TechPoint's virtual Mira Awards program. Remote employees had snacks and projector equipment shipped to them at home so they could have a big-screen experience by watching the program on their living-room wall.
And during an office-warming party in late September, in-person employees got tours of the new space as well as food trucks and inflatable mini-golf in the parking lot. Remote employees got their own online celebration, with a disc jockey and a prize wheel.
"All the things that you're doing locally have to be done remotely as well," DeRam said.
At the same time, he added, Greenlight Guru feels that having a physical office gives the company an edge. On any given day recently, 40 people might choose to come to the office.
The company has not, and does not plan to, mandate that employees work from the office on any set schedule or frequency, DeRam said, but it sees great value in the in-person experience.
Especially when tackling complex and difficult problems, DeRam said, face-to-face collaboration is still the best. Colleagues can brainstorm ideas by writing on a whiteboard, and quickly jump in to add to another person's thoughts. That seamless experience gets bogged down when technology enters the picture, he said. "There is technology for this, but it just doesn't seem to flow very well."
Having an office also makes it easier to meet with customers and partners, DeRam said. It can be a selling point for new hires and it helps provide a sense of stability.
And when you're trying to build a high-growth company like Greenlight Guru, DeRam said, all those things make a difference. "You need to use every advantage that you can, because it's so hard."•
Please enable JavaScript to view this content.