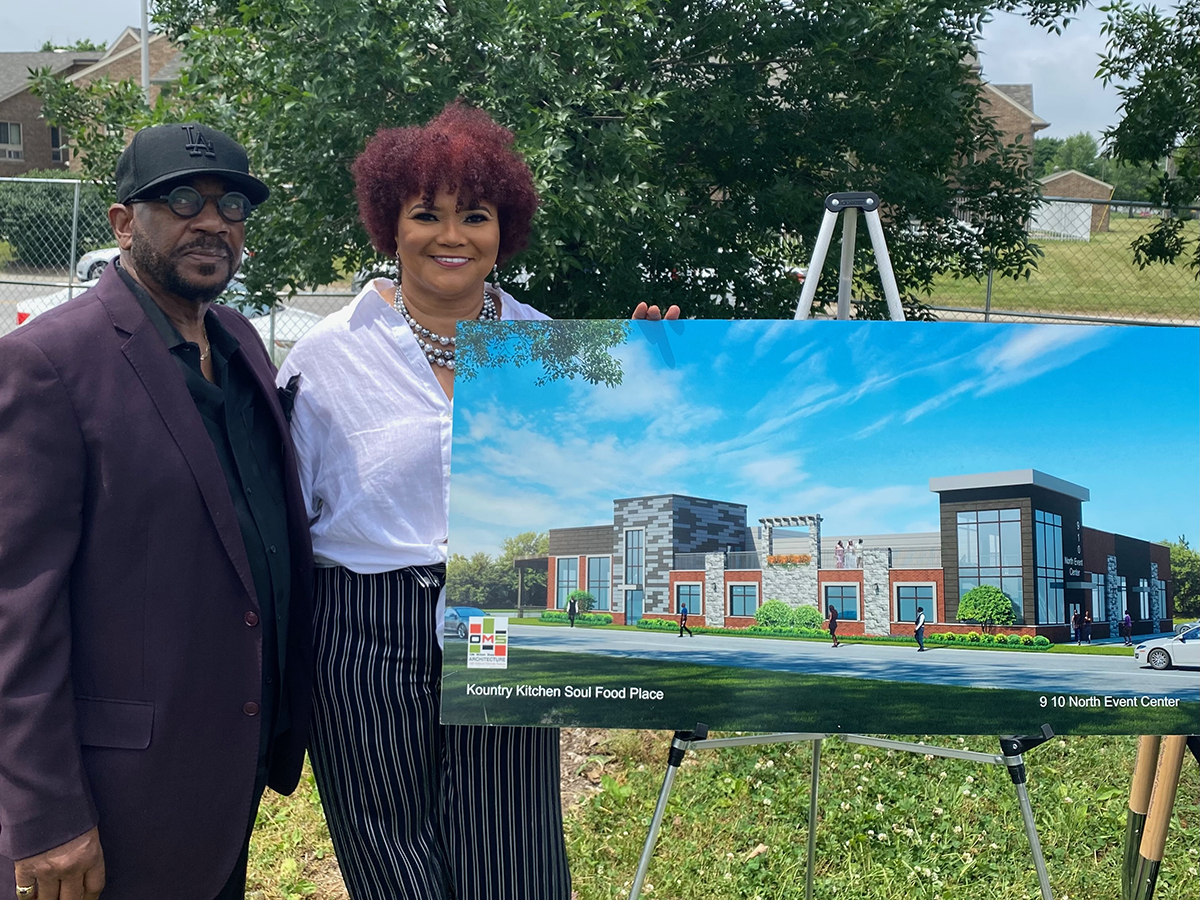 Indianapolis restaurant Kountry Kitchen Soul Food Place, which closed in January 2020 after a fire destroyed its building, is set to reopen Thursday in its original location in the Kennedy-King neighborhood.
An invitation-only ribbon-cutting ceremony is set for Thursday morning with VIP guests including Mayor Joe Hogsett. The restaurant at 1831 N. College Ave. will officially open for business starting at 5 p.m. Reservations are encouraged and can be made on the restaurant's website.
The family-owned Kountry Kitchen, which opened in 1988, was in limbo for awhile because of the fire and the pandemic, with owners wondering whether rebuilding and reopening made sense.
An outpouring of community and corporate support, both vocal and financial, convinced co-owners Isaac and Cynthia Wilson to reopen on the same property with a new 12,000-square-foot building that includes an in-house event hall called the 910 North Event Center.
The Wilsons are planning a new ticketed Sunday Brunch series starting Sunday, Oct. 22.
In 2016, the Food Network selected Kountry Kitchen as one of the best soul food restaurants in the United States during an episode of the "Top 5 Restaurants" series. In addition to Kountry Kitchen, the list featured restaurants in Jackson, Mississippi, New York, Phoenix and Oakland.
The roster of celebrities who have visited the restaurant include former President Barack Obama, Jimmy Fallon, Kenny "Babyface" Edmonds, Taraji P. Henson and Idris Elba.
Please enable JavaScript to view this content.